Ned Beatty's Best Roles, From 'Deliverance' to 'Toy Story 3'
Ned Beatty was an American actor from Louisville, Kentucky who is perhaps best known for his career in film, which spanned more than four decades and 160 film credits.
He received several award nominations for his performances in film and television including an Academy Award, two Emmy Awards, an MTV Movie Award for Best Villain, and a Golden Globe Award.
On June 14, 2021, Ned Beatty's daughter, Blossom Beatty confirmed to The Hollywood Reporter her father died of natural causes at home. He was 83 years old.
Beatty's manager, Deborah Miller said in a statement: "Ned was an iconic, legendary talent, as well as a dear friend and he will be missed by us all."
Ned Beatty's Best Film Roles
Otis — 'Superman' (1978)
Ned Beatty portrayed Lex Luthor's bumbling henchman Otis in Superman and Superman II. The film starred Ned Beatty alongside Christopher Reeve as Superman and Gene Hackman as Lex Luthor.
Other cast members included Marlon Brando, Jeff East, Margot Kidder, Glenn Ford, Phyllis Thaxter, Jackie Cooper, Trevor Howard, Marc McClure, Terence Stamp, Valerie Perrine, Jack O'Halloran, Maria Schell, and Sarah Douglas.
The film told the story of the origins of the DC Comics character and his battle with the villainous Lex Luthor.
Lotso —'Toy Story 3' (2010)
Ned Beatty lent his voice to the role of Lotso in Toy Story 3 in 2010. In the third film, Andy leaves for college and his toys are donated to a local daycare centre.
There, Woody (Tom Hanks) and Buzz (Tim Allen) alongside Andy's other toys meet Lots-O'-Huggin Bear (Lotso) who welcomes Andy's toys into the Daycare Centre.
Ned Beatty completed the film's famous line up which featured Tom Hanks, Tim Allen, Joan Cusack, Michael Keaton, Laurie Metcalf, and Bea Miller.
Bobby Trippe — 'Deliverance' (1972)
Ned Beatty starred in the survival-thriller film Deliverance alongside Burt Reynolds, Jon Voight, and Ronny Cox. The role marked his film debut and propelled him into the spotlight.
Deliverance follows the story of four Atlanta businessmen who decide to canoe down a river in the remote northern Georgia wilderness when the trip goes horribly wrong.
In the film, Ned Beatty's character Bobby Trippe is forced to strip at gunpoint and is raped by men, often referred to as a ground-breaking moment in film history.
In 2008, Deliverance was selected for preservation in the United States National Film Registry by the Library of Congress as being "culturally, historically, or aesthetically significant."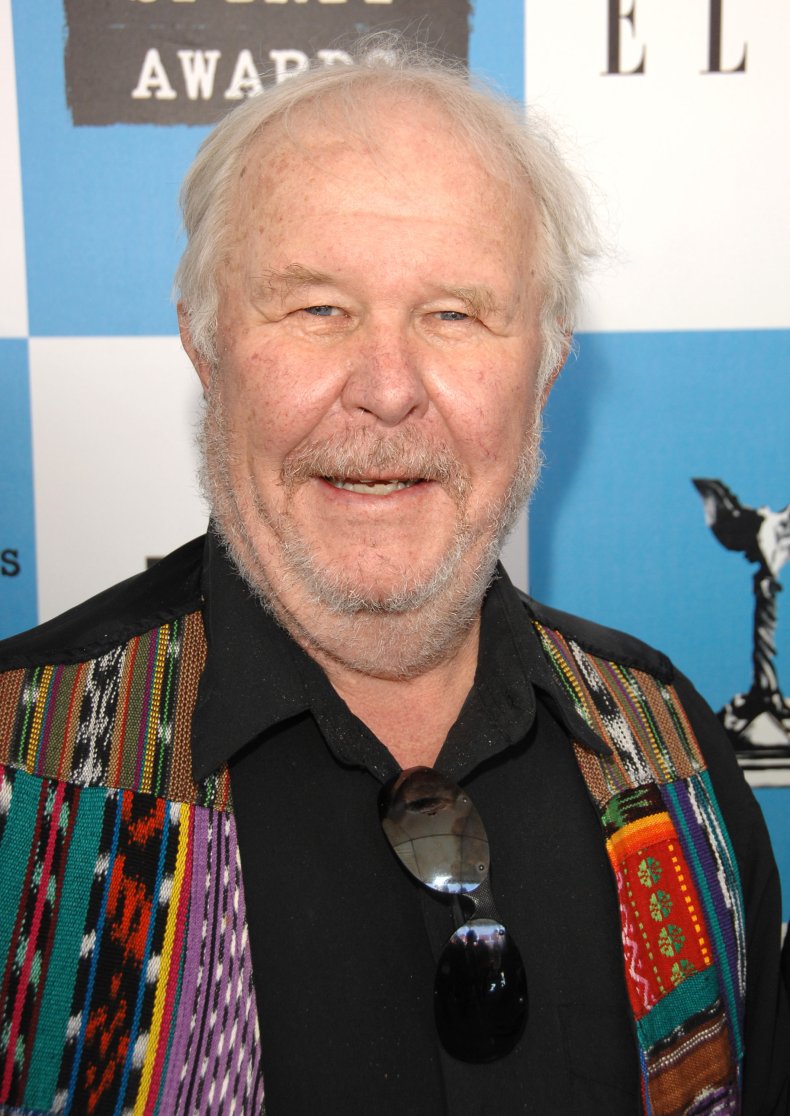 Josef Locke — 'Hear My Song' (1991)
In 1991, Ned Beatty starred in the 1991 Irish film Hear My Song as Josef Locke.
The film told the true story of legendary Irish tenor Josef Lock who disappeared at the height of his career in the 1950s.
For his performance, Ned Beatty received a Golden Glove nomination for Best Supporting Actor,
In Hear My Song, he starred alongside Adrian Dunbar, Tara Fitzgerald, David McCallum, William Hootkins, Shirley Anne Field, and James Nesbitt.
His other well-known film credits include:
The Life and Times of Judge Roy Bean (1972)
Nashville (1975)
All the President's Men (1976)
Silver Streak (1976)
Network (1976)
Exorcist II: The Heretic
Friendly Fire (1979)
Ned Beatty's Best TV Roles
Detective Stanley — 'Homicide: Life on the Street' (1993-1995)
Ned Beatty appeared in 33 episodes of Homicide: Life on the Street as Stanley Bolander between 1993 and 1995.
The series ran for seven seasons in total, coming to an end in 1999.
Ned Beatty left Homicide: Life on the Street in season four after his character was given early retirement.
Ned Beatty reprised his role as Detective Stanley for Homicide: The Movie in 2000 which served as the show's de facto series finale.
Ed Conner — 'Roseanne' (1989-1994)
For five years, Ned Beatty played the role of Ed Connor in the ABC sitcom Roseanne.
Connor was the estranged father of Dan (John Goodman), who worked as a traveling salesman and was absent throughout Dan's childhood.
Herbert Francis "Bert" Greenblatt — 'The Boys' (1993)
The Boys is an American sitcom that aired on CBS in 1993.
The short-lived series starred Law and Order's Christopher Meloni alongside Dark Shadows star John Harkins.
Ned Beatty's other television credits include:
Szysznyk (1977-1978)
The Last Days of Pompeii (1984)
The Golden Palace (1993)
Gulliver's Travels (1996)
The Wool Cap (2004)
CSI: Crime Scene Investigation (2007)
Law & Order (2008)