Woman Declares Neighbor 'Won Halloween' With Pole Dancing Skeleton Display
With Halloween just around the corner it's time to carve your pumpkin and decorate your house – if you haven't already.
Cobwebs, spiders, bugs, Jack-O-Lanterns, ghosts and spooky shadows are all traditional décor, along with skeletons, but it's safe to say you've probably never seen bones like these.
One woman, named Kaila Darcel, reckons her neighbor has "won Halloween" with her house. Darcel, from Chicago, shared a clip to her TikTok account, @kailadoscope, on Monday, as she filmed her neighbor's porch.
The impressive home features a staircase leading up to the front door, flanked by pillars, which have some new additions. On each pillar is a golden skeleton, complete with pink wigs, in some risqué positions.
The video is set to the smash hit WAP, by Cardi B, featuring Megan Thee Stallion, and it's thought the piles of bones are doing their best stripper moves.
The skeleton on the right is upside down, while the one on the left is straddling the column. On closer inspection, there are strings of, presumably fake, money down each side of the door.
But that's not all, as the camera pans over to the lawn, revealing a trio of skeleton customers enjoying the show, wearing baseball caps and headgear.
One is sat in a chair, while two have their jaws agape, as they hold cups and throw money at the golden skeletons.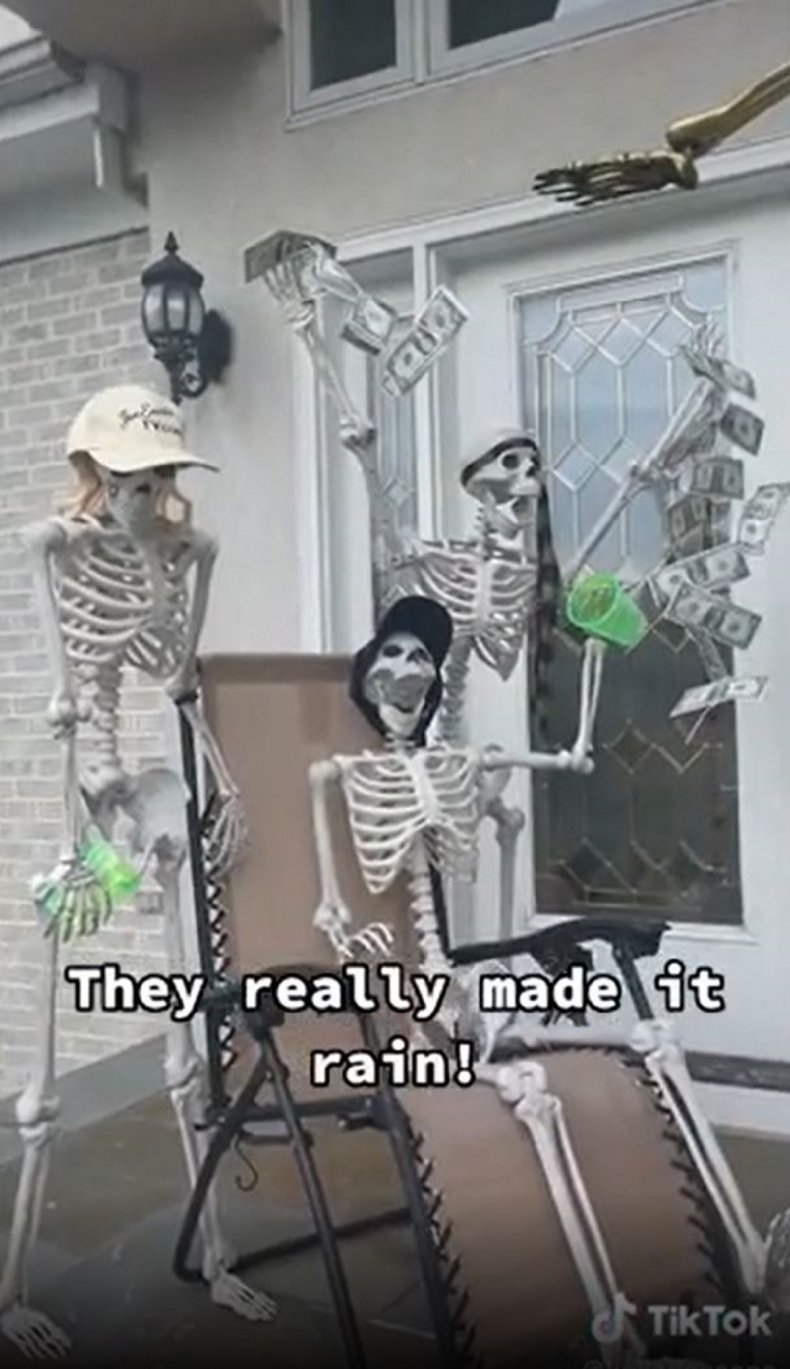 The on-screen captions say: "My neighbor won Halloween! They really made it rain."
The hilarious clip has been seen 1.2 million times, while thousands commented on the décor. and someone named Aceangee, claiming to the homeowner, commented on the clip, saying: "Hey that's my house! Thank you for the love and positive feedback."
To which Darcel replies: "The mastermind herself has entered the chat."
Clearly inspired, Mary Rose Bell wrote: "I'm going to buy the Kmart skeletons and do this to my house."
While Maggie1997_ joked: "If they don't give out chocolate coins I'd be highly disappointed."
"Halloween 2021 is about to be lit," K Cherin commented.
Astrid raved: "I love that the stripper skeletons are golden."
While Shmattered420 suggested: "They need heels."
"Next year inspo," Lioris wrote.
Although some people felt it was inappropriate, as Johnnygirl42 reckoned: "Nothing is sacred for children anymore. Not cool if kids will be trick or treating."
To which Darcel replied: "My 5 year old said 'I like the pink hair' and I replied 'me too sweetie... me too."
Dafne added: "I am so dead. How do you explained that to kids."
And responding to another comment from someone theorizing kids may have a few questions after seeing the display, Darcel joked: "It's never too early to start teaching the human anatomy."
Newsweek reached out to Aceangee for comment.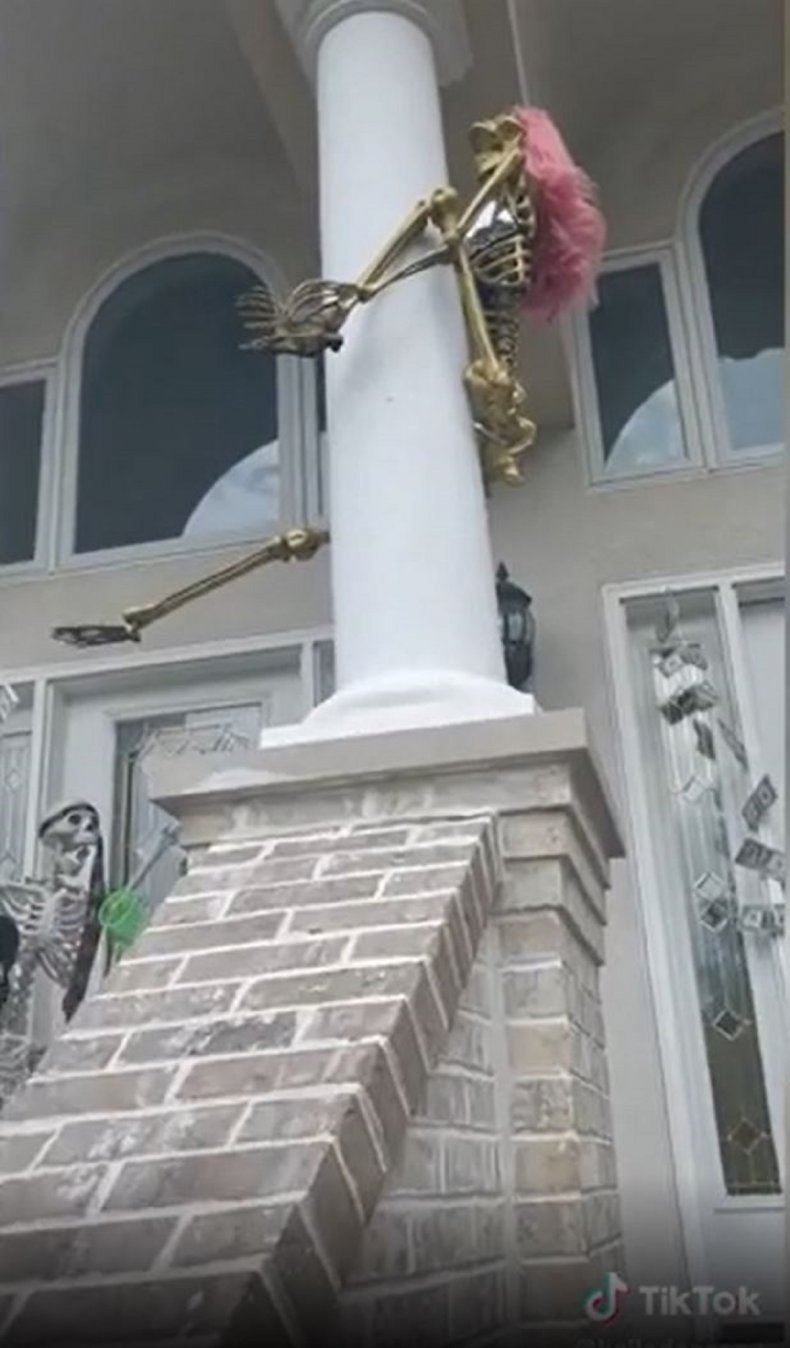 Update 10/12/21, 4:40 a.m. ET: This article was updated with video and photos from Darcel.