Neil Gorsuch Confirmation: Senate Republicans Trigger 'Nuclear Option'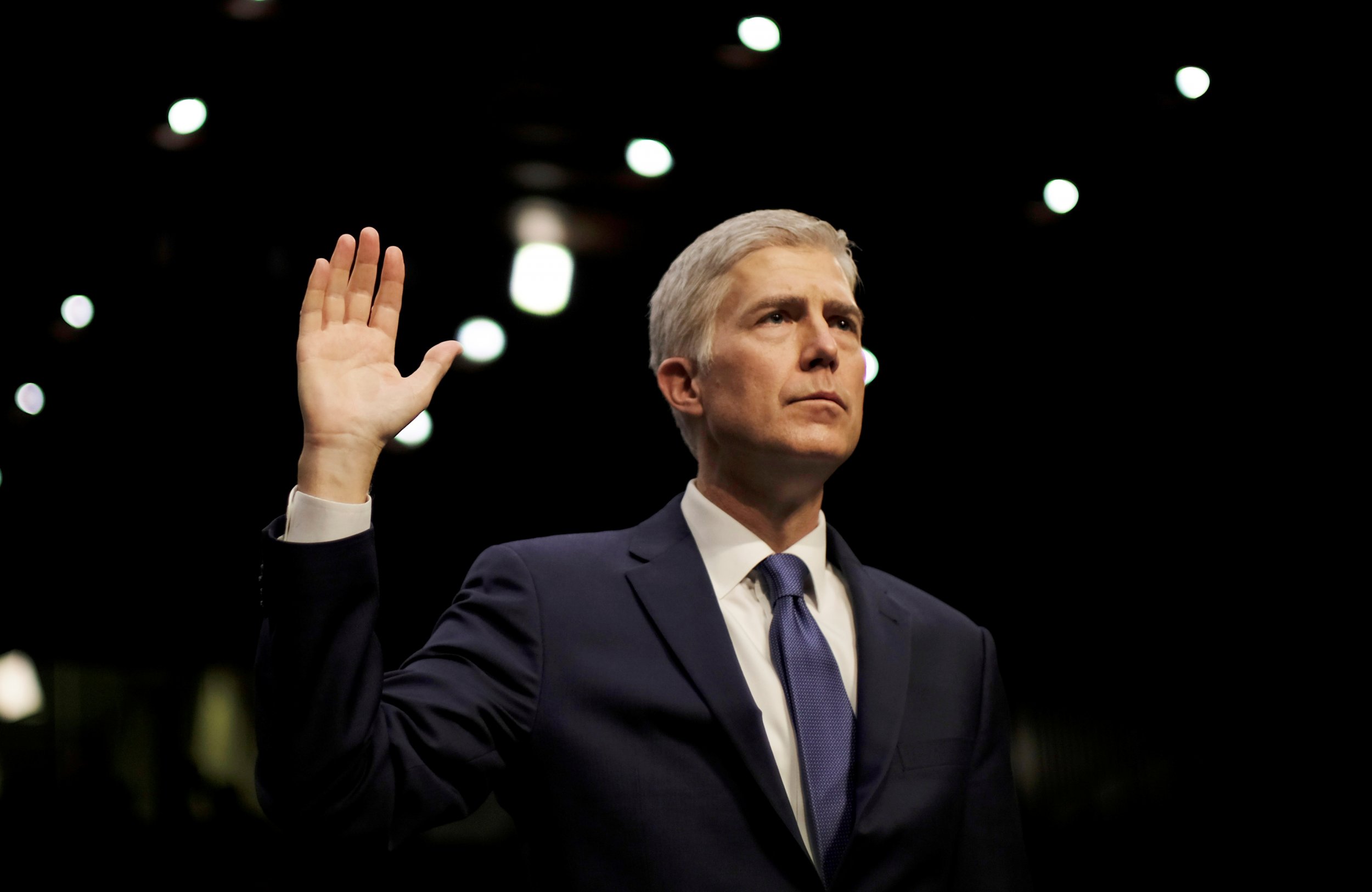 Senate Republicans on Thursday afternoon successfully triggered the so-called nuclear option for the eventual confirmation of Judge Neil Gorsuch to the U.S. Supreme Court, thus changing longstanding rules on the number of votes needed for confirmation. With this action, the senators have ensured that future Supreme Court nominees also can pass through the Senate without having to clear the 60-vote threshold.
Related: Gorsuch accused of plagiarism, ahead of Senate confirmation vote
The 52-48 vote to trigger the nuclear option was strictly along party lines. Republicans proceeded with that vote after Democrats earlier were successful in upholding their filibuster of the judge's confirmation process. They then voted 55-45 to move to vote Friday on Gorsuch's confirmation, which now will require only a simple majority. The Democrats on Monday had secured enough support to block the judge after weeks of threatening to filibuster over Gorsuch—President Donald Trump's pick for the high court.
In response, Republicans had vowed to change Senate rules by going the nuclear route and to confirm Gorsuch by the time members break for a two-week spring recess Friday. After the vote, Senate Majority Leader Mitch McConnell said on the floor: "Our Democratic colleagues have done something today that is unprecedented in the history of the Senate. Unfortunately it has brought us to this point. We need to restore the norms and traditions of the Senate to get past this partisan filibuster."
Gorsuch, a 49-year-old Denver-based judge who sits on the 10th Circuit Court of Appeals, is expected to be confirmed Friday—by a simple majority.
"The Senate has just restored itself to almost an unbroken tradition of never filibustering judges," Senate Majority Whip John Cornyn (R-Texas) said on the floor. "It's been a long journey back to the normal function of the United States Senate."
Senate Minority Leader Chuck Schumer on Thursday first attempted to postpone the vote until April 24, and then tried to hold off until 5 p.m. Neither motion was successful.
The Democrats decided to filibuster in part as a response to top Republicans refusing to give President Barack Obama's Supreme Court pick, Judge Merrick Garland, a hearing after he was nominated in March 2016.
If confirmed, Gorsuch is expected to restore to the nine-justice court the ideological balance that was seen during the tenure of Justice Antonin Scalia, whose seat Gorsuch would fill. Scalia died in February 2016.
This article will be updated as more information becomes available.