Neil Young, Joni Mitchell Music Still on YouTube, Where COVID Misinformation Runs Rampant
Neil Young and Joni Mitchell are leading a Spotify exodus in protest of the COVID-19 misinformation being spread on The Joe Rogan Experience, however, both artists still have channels on YouTube which has also been accused of spreading misinformation.
Both artists have voiced concerns about Spotify's stance on tackling misinformation around the virus, with Young's ultimatum—him or Joe Rogan—seeing the company side with the controversial podcast host.
Rogan's podcast is one of the most popular in the world, with millions of listeners per episode. It has been accused of spreading false information around coronavirus and the vaccine.
Daniel Ek, Spotify's founder and CEO, has responded publicly with an official statement that outlined the company's plan to tackle misinformation and announced it will now add a "content advisory" to podcast episodes that discuss the virus.
"Personally, there are plenty of views on Spotify that I disagree with strongly... it is important to me that we don't take on the position of being content censor while also making sure that there are rules in place and consequences for those who violate them," Ek's statement reads in part.
He goes on to say that the disclaimers on podcast episodes about COVID "will direct listeners to our dedicated COVID-19 Hub, a resource that provides easy access to data-driven facts, up-to-date information as shared by scientists, physicians, academics and public health authorities around the world, as well as links to trusted sources."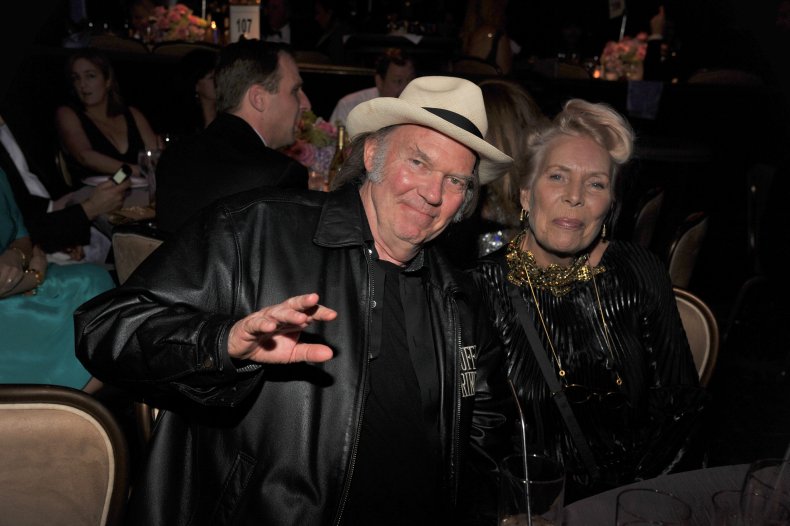 Earlier this month, a group of more than 80 prominent fact-checking organizations from more than 40 countries around the world called on YouTube to address the spread of misinformation on the video-sharing site.
The Washington Post's Fact Checker and FactCheck.org are among the groups that penned an open letter accusing YouTube of being "one of the major conduits of online disinformation and misinformation worldwide."
"In the last year, we have seen conspiracy groups thriving and collaborating across borders, including an international movement that started in Germany, jumped to Spain and spread through Latin America, all on YouTube," the letter states.
"Meanwhile, millions of other users were watching videos in Greek and Arabic that encouraged them to boycott vaccinations or treat their COVID-19 infections with bogus cures."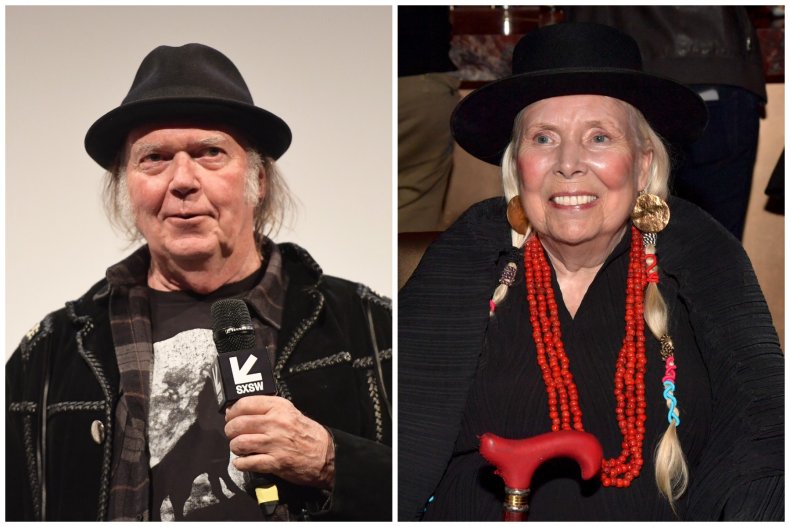 Newsweek has contacted representatives for Mitchell and Young to see if they plan to remove their channels from YouTube.
Both Mitchell and Young currently have YouTube channels with 76,900 and 452,000 subscribers respectively.
YouTube's community guidelines state that "certain types of misleading or deceptive content with serious risk of egregious harm" are banned from the site.
A spokesperson for the platform responded to say that YouTube has "invested heavily in policies and products in all countries we operate to connect people to authoritative content, reduce the spread of borderline misinformation, and remove violative videos."
They said in their statement, per The Guardian: "We've seen important progress, with keeping consumption of recommended borderline misinformation significantly below 1 percent of all views on YouTube, and only about 0.21 percent of all views are of violative content that we later remove. We're always looking for meaningful ways to improve and will continue to strengthen our work with the fact checking community."
In his open letter last week, Young said that Spotify is "spreading fake information about vaccines—potentially causing death to those who believe the disinformation being spread by them."
Mitchell supported her fellow musician and wrote on her website: "I've decided to remove all my music from Spotify. Irresponsible people are spreading lies that are costing people their lives. I stand in solidarity with Neil Young and the global scientific and medical communities on this issue."