Neil Young may have ignited an exodus of artists from Spotify, as Joni Mitchell also announced she was removing her music from the platform over the weekend.
The controversy at the streaming giant remains ongoing amid questions surrounding its handling of COVID misinformation, specifically from its biggest podcast—The Joe Rogan Experience.
"I stand with Neil Young!" the Canadian singer wrote in a message on her website on Friday, just days after fellow musician Young gave Spotify an ultimatum—him or Rogan.
Guitarist Nils Lofgren since has followed the two iconic musicians in removing their catalog of music from the streamer.
Artists Who Left Spotify Over the Joe Rogan Controversy
Neil Young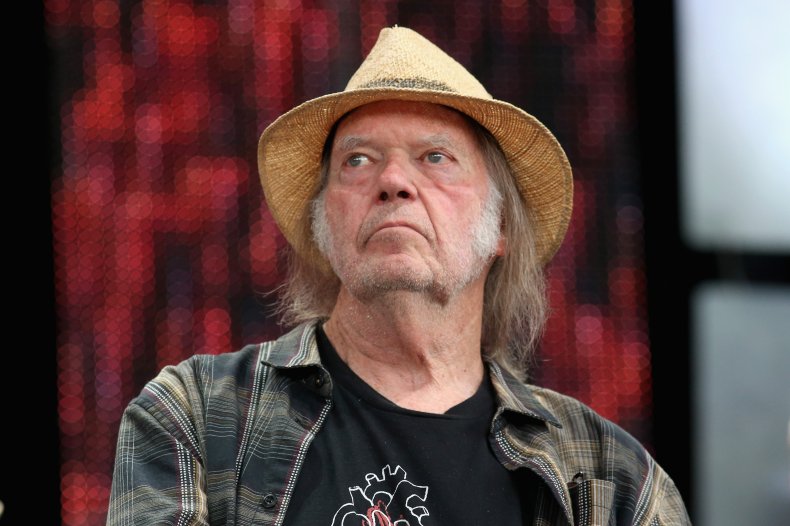 The "Harvest Moon" singer kicked off the discussion about Spotify, Joe Rogan and misinformation last week when he threatened to pull his music from the streamer in a protest against the popular podcast's controversial episodes about COVID. Spotify signed an exclusive $100 million deal with Rogan in 2020, and his show reaches an estimated 11 million listeners per episode.
Young wrote in an open letter on his website that he was taking action "because Spotify is spreading fake information about vaccines—potentially causing death to those who believe the disinformation being spread by them. Please act on this immediately today and keep me informed of the time schedule.
"I want you to let Spotify know immediately TODAY that I want all my music off its platform," he continued. "They can have [Joe] Rogan or Young. Not both."
Joni Mitchell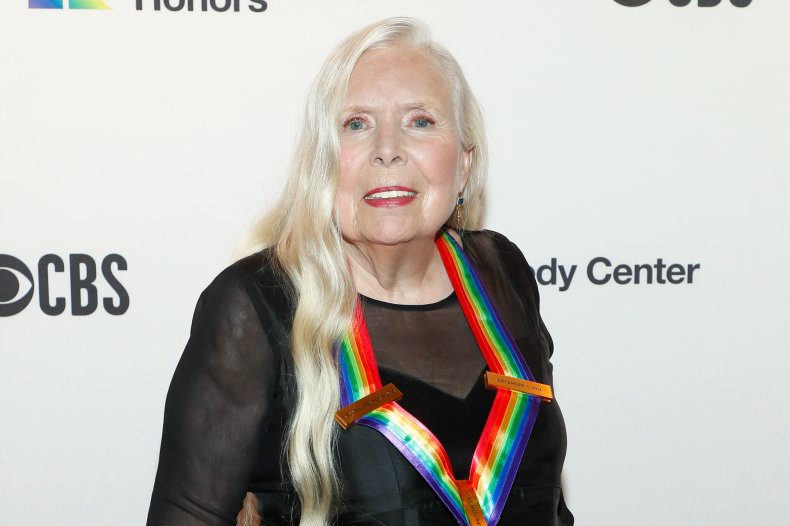 Joni Mitchell came out in solidarity with Neil Young on Friday and said she would remove her music from the service.
"I've decided to remove all my music from Spotify," she wrote. "Irresponsible people are spreading lies that are costing people their lives. I stand in solidarity with Neil Young and the global scientific and medical communities on this issue."
Nils Lofgren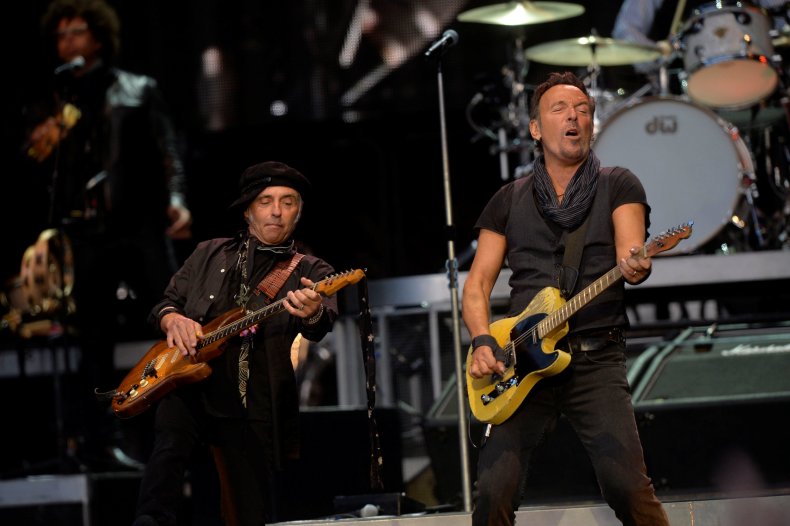 Nils Lofgren, a member of Bruce Springsteen's E Street Band, has now followed Mitchell and Young in removing his music from the platform.
Also a member of the band Crazy Horse, and founder and frontman of the band Grin, Lofgren wrote a statement shared to the Neil Young Archives on Saturday explaining his decision.
"A few days ago, my wife and I became aware of Neil and Daryl [Hannah] standing with hundreds of health care professionals, scientists, doctors and nurses in calling out Spotify for promoting lies and misinformation that are hurting and killing people," he wrote.
Lofgren explained that 27 years of his music has been taken off the app and that he is also reaching out to labels that own his earlier music to have that pulled too.
"Neil and I go back 53 years," Lofgren continued. "Amy and I are honored and blessed to call Neil and Daryl friends, and knew standing with them was the right choice."
He encouraged "all musicians, artists and music lovers everywhere, to stand with us all, and cut ties with Spotify."
Spotify has since confirmed that it's working to add advisory warnings to any podcast on its platform that discusses the virus.
Rogan himself has finally addressed the controversy and shared a video on his Instagram account on Sunday evening, stating that he supported Spotify's move to add disclaimers on controversial episodes.