NeNe Leakes Laughs Off Claims She Was Fired From 'RHOA' For Racial Slurs
Reality star NeNe Leakes has laughed off reports that she's been fired from The Real Housewives of Atlanta.
The 52-year-old television personality has shared a photo of her laughing on her Instagram page amid claims she has been dropped from the cast for past use of racial slurs.
Famous showbiz blogger B Scott, citing anonymous sources, alleges that Leakes was not offered a contract renewal from Bravo for season 13 of the popular series. Fellow cast member Eva Marcille has already announced her departure.
Scott shared a now-deleted tweet from Leakes reading: "You are NOT gonna get away with this! I promise," which he suggests is aimed at Bravo boss Andy Cohen.
Leakes' has had an uneasy relationship with the network producers over the last few years and was suspended at the beginning of Season 12 due to an altercation with a crew member. In season 11, she was absent for many episodes and walked off set a number of times while filming was taking place in Greece.
Another Bravo reality show, Vanderpump Rules axed two of its cast members last week, Stassi Schroeder and Kristen Doute, for past racist behavior, but many RHOA fans pointed out that Leakes herself had used racial slurs in the past.
In 2015, fellow RHOA star Claudia Jordan, who is bi-racial, said Leakes called her a "half-breed.
"I'm just really sick of being labeled by other people," Jordan said to ABC News at the time. "I never really cared what the hell I was until other people try to make you choose a side -- or you know when white folks would say, 'You're not like them.' Or you know, sometimes black folks would make comments like, 'You're not black enough. You're a halfie.' That's really a cruel thing to say to a kid."
As well as laughing off the firing rumors off on Instagram, Leakes posted a tweet consisting solely of laughing emojis to Twitter.
Newsweek has reached out to Leakes' representatives for comment.
On June 8, Leakes retweeted a comment from a fan that reads: "So I've watched the entire #RHOA series over from the beginning and @NeNeLeakes is the heart & soul of the show. She literally put everybody on but is somehow the enemy. Y'all better stop biting the hand that feeds u, and put some RESPECT on her name."
She also tweeted on June 9, condemning companies and executives for the unequal treatment of black people in light of the Black Lives Matter movement.
"All of these companies comin out with large contributions towards social justice!" she wrote.
"Clearly there r lots of executives sitting in these offices with no heart & no feelings! U sit there knowin that a black person hasn't been treated equal! I just want u to know, your a piece of s***." [sic]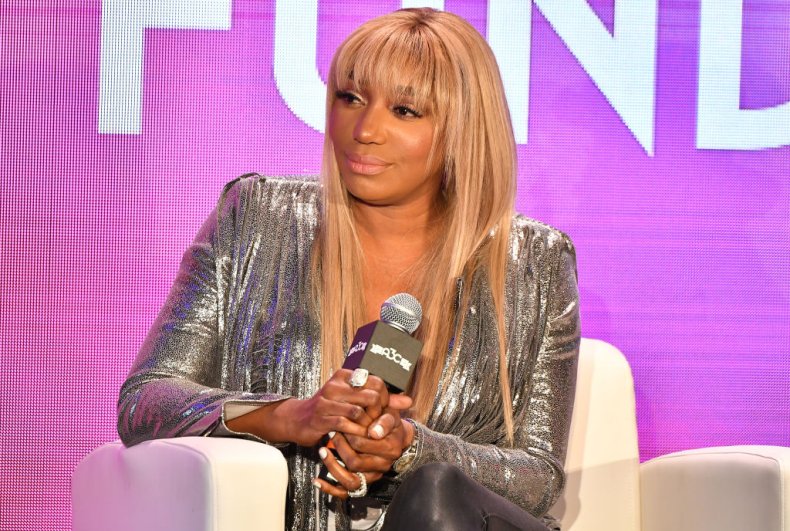 The world of reality television is facing some turbulent times right now, with many famous faces being publicly reprimanded for unacceptable behavior.
On Wednesday, MTV announced that Siesta Key star Alex Kompothecras would be edited out of the new season following the reemergence of racist social media posts.
The network also cut ties with two of its other stars this week, The Challenge's Dee Nguyen and Teen Mom's Taylor Selfridge for insensitive comments about Black Lives Matter and old racist tweets resurfacing respectively.
This latest batch of firings comes a week after the Vanderpump Rules controversy when cast members Schroeder and Doute were fired for calling the police on Faith Stowers for a crime she did not commit in 2018.