'Vanderpump Rules': Lisa Vanderpump Speaks Out On Stassi Schroeder and Kristen Doute Firings
Vanderpump Rules lost four of its cast members this week after Stassi Schroeder and Kristen Doute were fired for calling the police of fellow cast member Faith Stowers for a crime she did not commit in around 2018. While Max Boyens and Brett Caprioni's racist tweets re-emerged. With so many of her former employees axed from the show, restaurateur Lisa Vanderpump was forced to speak out against their actions.
In a statement posted to her Twitter and Instagram, the SUR owner said: "Over the past two weeks, many things have been brought to my attention, of which I and many others were previously unaware."Over the past two weeks, many things have been brought to my attention, of which I and many others were previously unaware. It was necessary for me to be quiet until now, until decisions had been made. Now I can speak freely from the heart.
"As we've seen such devastating sadness that has played out globally, we all have a part to play to create a kinder, more just society. My hope is for this generation to treat each other with respect and humanity, and realize that actions have; and should have, consequences."
She continued: "I love and adore our employees and I am deeply saddened by some of the lack of judgment that has been displayed. As many of you know, after watching me for 10 years, I have always been an equal rights activist and ally—my family, my business and I condemn all forms of cruelty, racism, homophobia, bigotry and unequal treatment. We've never tolerated it in the workplace or our lives. While you only see a fraction of our employees on the show, a specific friend group, across all of our companies, we have always been a very diverse group of people—every color, ethnicity and sexual orientation."
Vanderpump went on to say that her employees were "like a family" and pledged to "continue to embrace diversity."
"Most of our employees have worked for us for over a decade, and we have become a family; one that embraces and celebrates each other's differences," she said."I am proud of the inclusive company that we've created. We will continue to embrace diversity as one of our greatest strengths, and I'm excited to give you deeper look into the multi-faceted fabric of our company in the future.
"The world needs to move forward with a kinder generation. Everybody deserves to feel safe, heard and appreciated in their communities. So much of what has transpired in the world is not right, fair or acceptable. We all have work to do to create a society we can be proud of and I hope as we venture forward, we strive to live in a world where kindness and compassion are our highest values. Thank you for listening, love Lisa."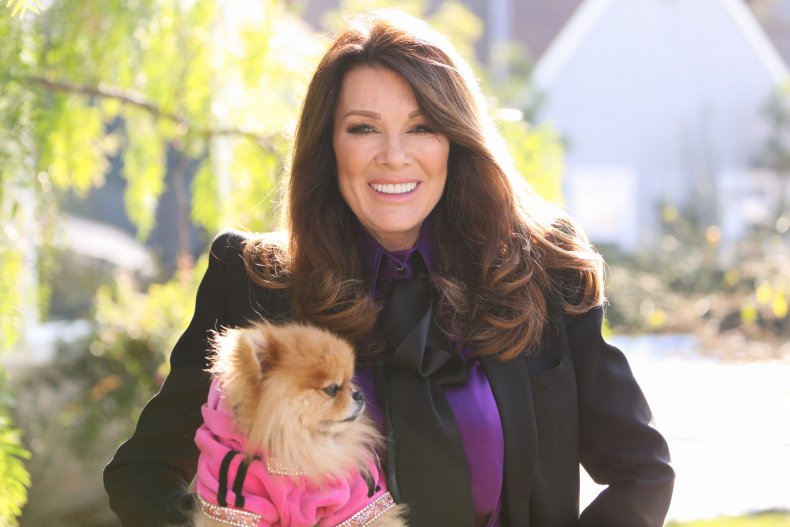 Vanderpump Rules reunions host Andy Cohen also spoke about the firings on his SiriusXM show, saying: "I absolutely support Bravo's decision. I think it was the right decision."
Each of the four fired Vanderpump Rules stars have issued their own apologies:
Kristen Doute wrote on her Instagram: "Although, my actions were not racially driven, I am now completely aware of how my privilege blinded me from the reality of law enforcement's treatment of the black community, and how dangerous my actions would have been to her."
Stassi Schroader also took to Instagram, writing: "What I did to Faith was wrong. I apologize and I do not expect forgiveness. I am also sorry to anyone else that feels disappointed in me. I am going to continue to look closer at myself and my actions—to take the time to listen, to learn and to take accountability for my own privilege."
Brett Caprioni released a statement saying: "I want to express my deepest apologies for the insensitive, ignorant, and hurtful comments I made. I am incredibly ashamed and accept full responsibility, and acknowledge that this language was as unacceptable then as it is now. Please know that I have learned and grown since then and would never use this language today. From the bottom of my heart, I am truly sorry."
Max Boyens, meanwhile, told E! News: "I want to sincerely apologize for what I tweeted in 2012—it was wrong on every level. It is not a representation of who I am. I am shocked I ever tweeted that—and I am disgusted and embarrassed—I am truly sorry."
Faith Stowers, against whom Stassi and Kristen's racist actions were directed, told E!: "[Bravo and NBCUniversal] taking a stand is something we can look at and say, 'Wow. They are listening to the people. They care about black people and people of color because this is what they are doing. They are showing that right now. That made me feel really good."