Raquel Leviss Speaks Up After Lisa Vanderpump's Harsh Remark: Full Statements
Vanderpump Rules star Raquel Leviss has spoken out on the scandal surrounding her and Tom Sandoval's romantic relationship, which took place behind the back of his long-term girlfriend Ariana Madix.
The co-stars have been at the center of an online frenzy since news of the affair was first reported on Friday, March 3.
Fans of the Bravo show have watched Sandoval, 39, and Madix, 37, as their relationship has unfolded over the past nine years, while Leviss, 28, ended her engagement to co-star, James Kennedy, in December 2021.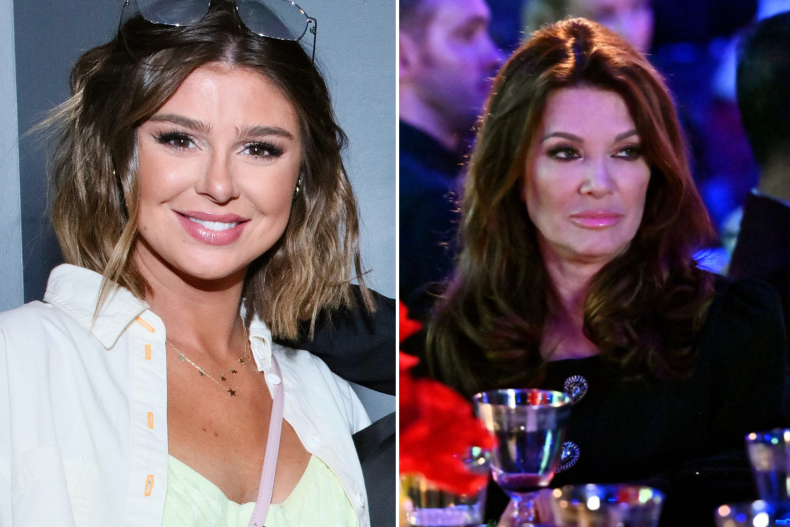 Lisa Vanderpump, former star of The Real Housewives of Beverly Hills and owner of SUR, the restaurant at the heart of Vanderpump Rules, appeared on Watch What Happens Live! with Andy Cohen on Wednesday night, where she talked about the revelations that have been made about the cast over the past week and described Leviss as a "wolf in sheep's clothing."
Vanderpump, 62, told Housewives boss Cohen that she "literally had no words," to describe her shock over Leviss and Sandoval's affair, adding: "I didn't see it coming—nobody saw it coming."
She also confirmed that she had filmed scenes for Vanderpump Rules, which is currently airing its 10th season, with Madix since news of Sandoval's cheating had come out, saying she would describe Madix's current state of mind as "devastated."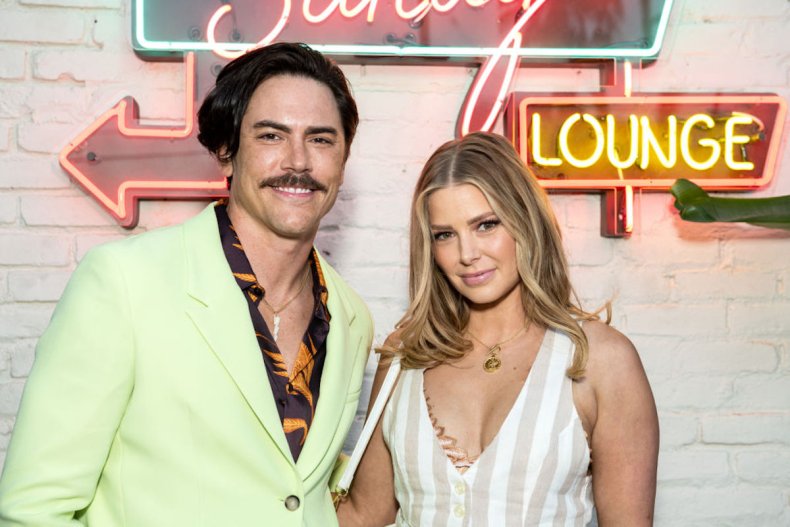 Vanderpump added that the cheating will, of course, have an impact on the popular reality show going forward, saying: "We will have a much better understanding when we get through the reunion. But I think it is going to be really tough. I don't think it is going to be the same reunion where there are these accusations flying because they admitted to it.
"I think it is going to be difficult…This is huge. This is breaking up a couple that has been together for [nearly 10] years and the deceit."
Shortly after, but not in response to, Vanderpump and Cohen's interview, Leviss took to Instagram to post a second statement to her page, where she currently has 515,000 followers.
She had previously shared a statement, her first time speaking on the incident, earlier on March 8, before Vanderpump's Watch What Happens Live! appearance.
Newsweek has Leviss' statements below.
Raquel Leviss Addresses Tom Sandoval Cheating Scandal
Leviss' first statement read: "I want to apologize for my actions and my choices foremost to Ariana, and to my friends and the fans so invested in our relationships.There is no excuse, I am not a victim and I must own my actions and I deeply regret hurting Ariana.
"In the time since this came to light, I am reflecting on my choices, speaking to a counselor and I am learning things about myself such as my patterns of codependency and addiction to being and feeling loved. I have sought emotional validation through intimate connections that are not healthy without regard for my own well-being, sometimes negatively affecting others and often prioritizing the intimate connection over my friendships. I am taking steps to understand my behavior and make healthier choices.
"Although I chose to be on a reality show accepting the good and bad that comes with it, beyond my own actions, I have been physically assaulted, lost friendships, received death threats and hate emails in addition to having had my privacy violated.
"I have begun counseling to end my unhealthy behavioral cycle, learn to set stronger emotional boundaries and learn to protect my mental health. I don't expect sympathy, understanding or forgiveness. Right now, I must focus on my own health and well-being and as I strive to be a better person moving forward, I will prioritize my mental health and learn from my mistakes."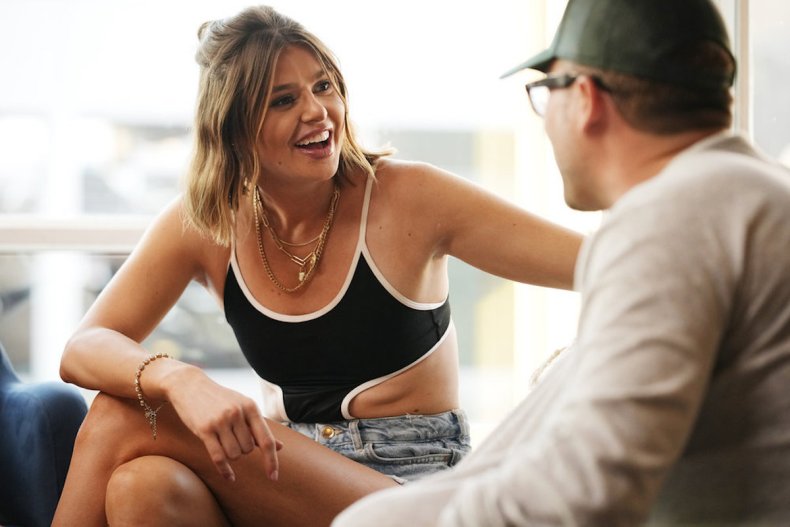 Leviss later, after Watch What Happens Live! aired on the East Coast, posted the second statement to her Instagram page, saying: "Besides the indefensible circumstances surrounding our relationship, my feelings for Tom have always been sincere and born out of a loving friendship.
"Knowing how many people we hurt, I need to understand my choices and learn to make better ones. I need to take care of my health, work on self growth and take time to be OK with being alone.
"I care for Tom and I don't want to label anything or predict what lies ahead. Right now I need to heal."
Leviss turned off the comments on both statements.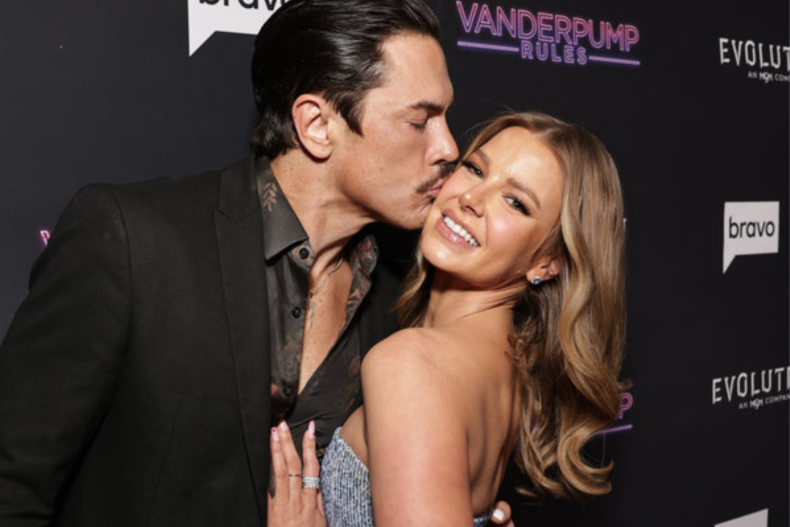 Madix reportedly found out Sandoval had been romantically involved with Leviss behind her back when she allegedly discovered a sexually explicit video of Leviss on his phone on March 2.
The next day, Madix and Sandoval filmed scenes for Vanderpump Rules, where they, per Page Six, discussed the cheating, which is said to have begun in the summer of 2020, and ended their relationship.
On March 4, Sandoval addressed the scandal on his Instagram page, asking fans in a statement not to "direct [their] anger" at his restaurant, Schwartz & Sandy's, or his business partners and staff members there.
The Vanderpump Rules Season 10 reunion is expected to film later this month, where the full cast will come face-to-face for the first time since Leviss and Sandoval's affair was exposed.
Vanderpump Rules continues Wednesdays at 9 p.m. on Bravo. Episodes are available to stream on Peacock the next day.
Update 3/9/23 5:25 a.m. ET: This article has been updated with new pictures and further details.
Update 3/10/23 2.30 a.m. ET: This article has been updated to reflect that the first statement Leviss posted was released before Vanderpump's appearance on Watch What Happens Live! with Andy Cohen.