Neo-Nazi Has Yet To Pay $14 Million Judgement To Jewish Woman He Harassed
A notorious white supremacist who was ordered to pay $14 million for harassing a Jewish woman and her family has failed to pay any of the money and cannot be located.
Andrew Anglin, founder of the neo-Nazi website Daily Stormer, was ordered to pay the money in August 2019 following a harassment lawsuit filed against him two years earlier by Whitefish, Montana real estate agent Tanya Gersh. Anglin's whereabouts are unknown, although he was said to be living abroad last year.
On Friday, court filings by Gersh's attorneys, from the Southern Poverty Law Center (SPLC), revealed that Anglin had not paid and was not responding to any correspondence, according to The Star Tribune. Earlier in the week, the lawyers reportedly asked that Anglin be sanctioned for failing to "cooperate" by providing them with financial documents and other information.
"Obtaining information on Anglin's assets is crucial to the post-judgment phase of litigation, and the benefits of obtaining such information through discovery far outweigh the minimal burden on Anglin that producing this information would entail," the lawyers wrote to the court.
Gersh and her family were the victims of a targeted harassment campaign after she worked on an aborted real estate transaction with the mother of white supremacist Richard Spencer. She became the focus of far-right vitriol after Spencer claimed that she had tried to pressure his mother into selling a building.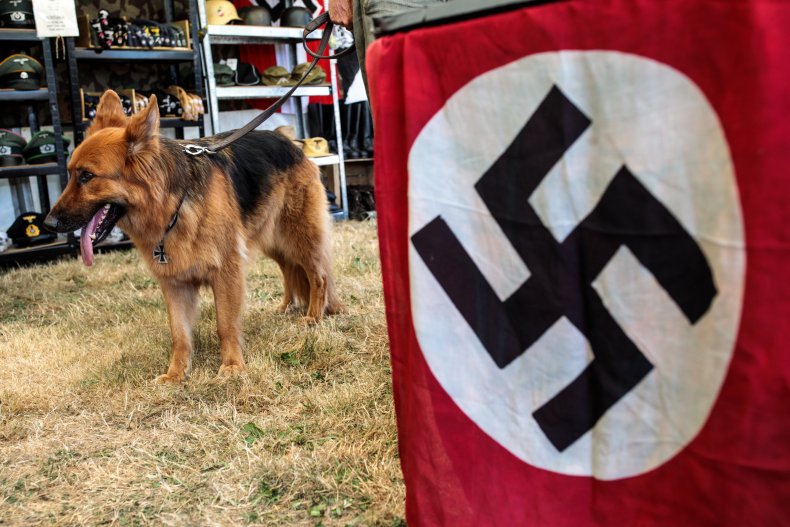 Anglin later instructed his followers to launch an "old fashioned Troll Storm," resulting in a relentless torrent of anti-Semitic abuse and death threats being sent to Gersh, her husband, their 12-year-old son and friends and colleagues.
"I'm never going to be the same person that I was before Anglin and his troll army started to terrorize me," Gersh said in a statement. "As a result of the attacks and threats on my life, I have lost my sense of safety and security and I don't know that I'll ever get it back."
Last year, a federal magistrate judge recommended that $14 million in damages be awarded to Gersh. U.S. District Judge Dana Christensen then adopted the recommendation when issuing a default ruling in Gersh's favor due to Anglin ultimately refusing to respond to the lawsuit.
Anglin has been on the losing side of several other suits that were decided in default rulings when he failed to respond, owing millions in damages in addition to the amount he owes Gersh. Although they have yet to locate him or collect any money, Gersh's lawyers have insisted that they will eventually find Anglin and make him pay.
"We will go to the ends of the earth to collect the judgment on behalf of our client, Tanya Gersh, whether it's cash, assets or intellectual property," David Dinielli, deputy legal director of the SPLC, said in a statement after Anglin was ordered to pay.
Newsweek reached out to the SPLC for comment.