Neo-Nazi Pedophile Who Plotted 'White Jihad' Machete Murder of British Politician Is Jailed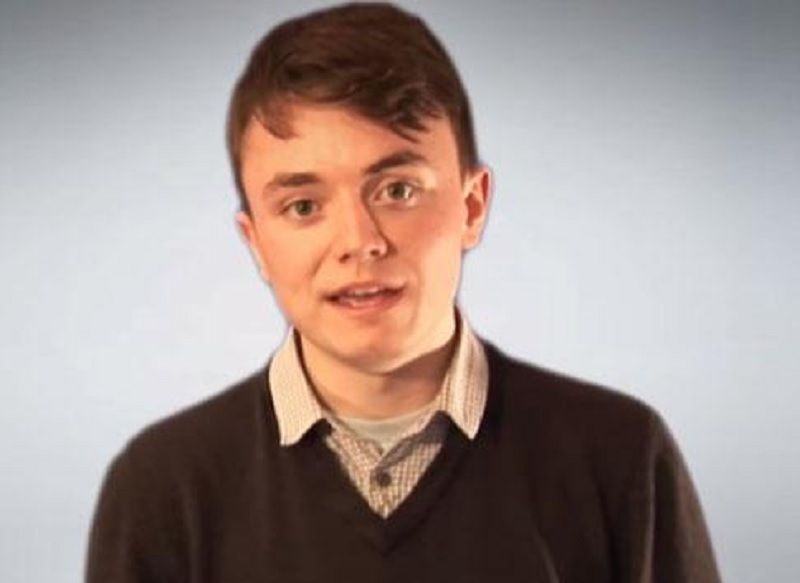 A British neo-Nazi pedophile who plotted to murder a Member of Parliament (MP) with a machete in a terrorist act he referred to as "white jihad" has been jailed for life.
Jack Renshaw, 23, pleaded guilty at London's Old Bailey courthouse to preparing an act of terror when he bought a machete online in preparation for the attack on Labour Party M.P. Rosie Cooper, which he previously told the court "would send the state message."
Cooper was Renshaw's local MP. He wanted to imitate the murder of Jo Cox, another Labour Party MP, who was shot and stabbed to death by white supremacist Thomas Mair in 2016 as he shouted "Britain first."
According to the BBC, the judge sentenced Renshaw to a minimum of 20 years in prison. A reporter for the radio station LBC wrote on Twitter that Renshaw gave a Nazi salute to his supporters in the court as he was led away to begin his sentence.
Renshaw was convicted in 2018 of inciting children to sexual activity after messaging young teenage boys on the internet. He encouraged them to send nude images and wanted to meet for sex, offering one money to spend the night with him, HuffPost UK reported.
The neo-Nazi was allegedly a member of National Action, an extreme-right group banned in the U.K. as a terrorist organization. But in a separate trial over his alleged membership of National Action, a jury was unable to reach a verdict.
The plot to murder Rosie Cooper came to light when a former associate of Renshaw's reached out to Hope Not Hate, a British organization which campaigns against the far-right, to alert them of what was about to happen.
That man, Robbie Mullen, has since gone into hiding after blowing the whistle on his former far-right friends, fearing for his life. Hope Not Hate notified Cooper and the police of the imminent and real threat. Renshaw was arrested.
Renshaw, who was once a youth leader in the far-right British National Party, had purchased a 19-inch replica Roman sword from the internet ahead of the planned attack. Investigators also discovered that he had searched Google for "how long to die after jugular cut."
The would-be terrorist, who was filmed at a National Action rally ranting about Jewish "vermin" and "parasites," had also threatened to kill a police officer investigating his child sex offenses. He planned also to die by cop by wearing a fake suicide vest during the attack.
"He told us he wanted to talk to us," Mullen said in a video released by Hope Not Hate about what happened. "He looked all serious. He looked sad at the same time. Something was wrong with him. And then he told us about his plan to kill his local M.P."
Mullen said when he understood what was about to happen, he felt he had no choice but to come forward and stop it: "It was something that had to be done. And, in a way, my life got ruined because of that. Having to move and lose my job and everything. But that's just what happened. It wasn't a choice between her life—her being murdered—and me staying working somewhere.