Neo-Nazi Skinheads Mourning Death of White Supremacist Leader Beat Black DJ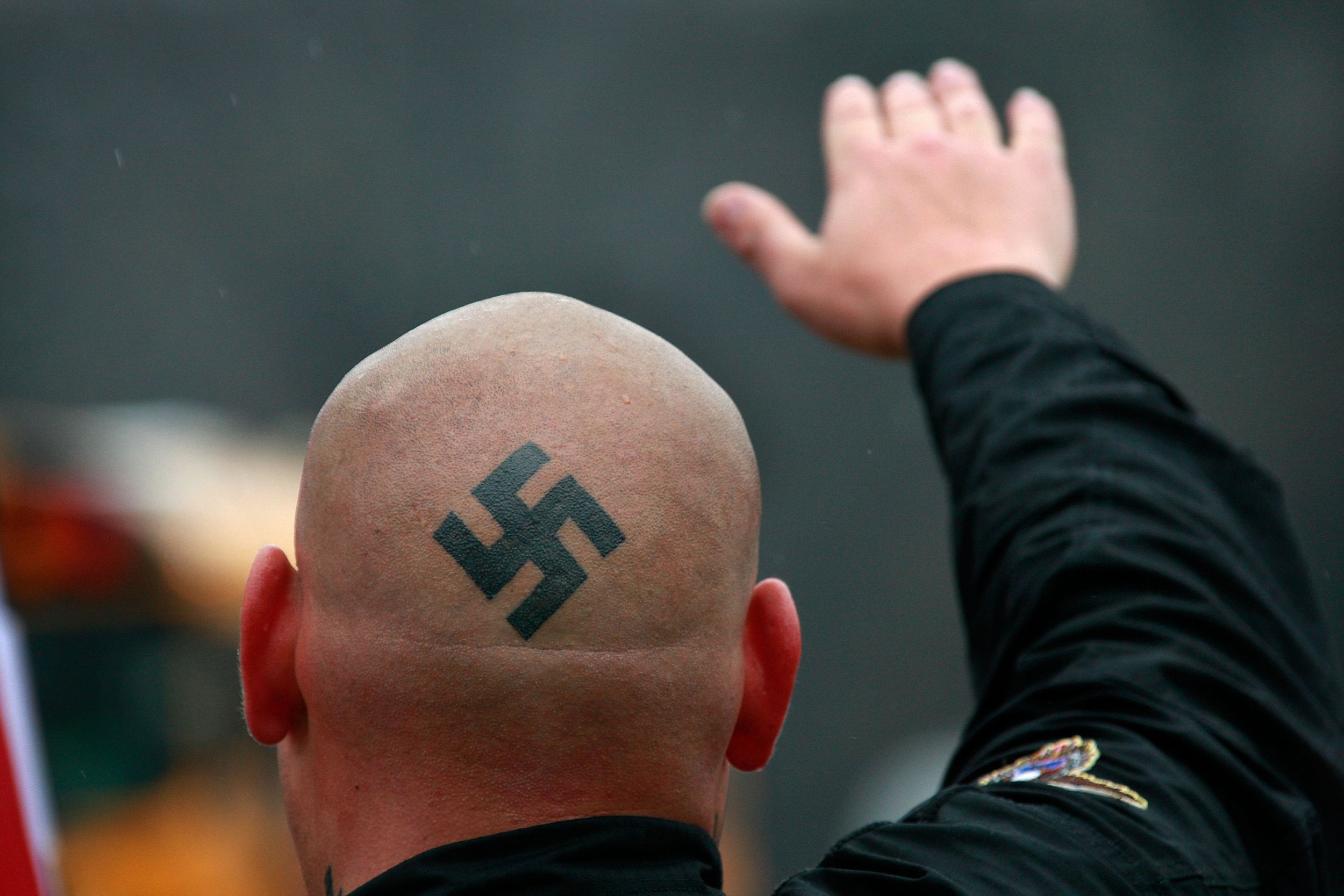 Eight self-confessed members of a neo-Nazi skinhead group have been arrested on suspicion assaulting a black DJ at a bar just north of Seattle, Washington.
The Snohomish County Sheriff's Office arrested seven men and one woman in connection to the joint hate crime investigation they opened with the FBI following an incident at the Rec Room Bar & Grill.
Read more: Neo-nazi video game lets users kill LGBT people and minorities to save Donald Trump
Officers were called at about 12.40 a.m. on December 8 following reports of a fight breaking out in the bar. Witnesses described hearing the suspects using racial slurs towards the bar's DJ, leaving him in "complete fear for his life," according to court documents seen by The Seattle Times.
The 37-year-old victim confirmed some of the suspects had swastikas tattooed on their arms, with one of the men threatening "We will find you and we will kill you."
According to reports, the group attacked the DJ when he didn't immediately respond to their request to play heavy metal.
"They couldn't wait a minute and a half, two minutes? That's all they had to wait to get to their music?" the DJ told The Seattle Times. "For that they beat my ass, and called me a n*****?"
The DJ, who did not wish to be named for fear of repercussions, suffered non-life-threatening injuries during the attack.
The male suspects Randy Smith, 38, Cory Colwell, 34, Nathaniel Woodell, 32, Daniel Dorson, 23, Travis Condor, Vincent Nutter, and Guy Miller, 37, were arrested on suspicion of malicious harassment, harassment with threats to kill, criminal mischief and fourth-degree assault.
The female suspect, Leah Northcraft, 25, was arrested on suspicion of malicious harassment, harassment with threats to kill and criminal mischief.
"We do not and will not ever tolerate acts of hate in Snohomish County," Sheriff Ty Trenary said in a statement.
"The violent behavior directed at members of our community over the weekend simply because of their race is disgusting. The Sheriff's Office is partnering with the FBI in hopes of getting the strongest sentencing possible for these hate crimes."
The sheriff's department said all eight suspects are linked to a neo-Nazi group and were believed to be in the area for a rally marking the death of a white supremacist leader who was killed on Whidbey Island in the 1980s.
According to the Southern Poverty Law Center, the suspects were in town for the annual "Martyr's Day" event, in which far-right groups pay tribute to Robert Jay Mathews, the neo-Nazi terrorist and leader of white supremacist militant group The Order.
Mathews was killed during a shoot-out with law enforcement agents on December 8, 1984, in Whidbey Island, Washington.
"Because of Mathews' unwillingness to surrender, he is widely regarded now as a martyr for white nationalists and racists, who annually visit Whidbey Island as part of a pilgrimage of sorts," reports the Southern Poverty Law Center.