Maude Apatow Slammed Over 'Little Shop of Horrors' Casting—'Nepo Alert'
Maude Apatow is the latest Hollywood star to be dragged into the 'nepo baby' debate after she landed a major gig on Broadway.
A 'nepo baby' is used by many on social media as an insult to infer a successful person got into that position only because of help from or proximity to famous or successful family members.
The daughter of director Jude Apatow (The 40-Year-Old Virgin, Knocked Up) and actress Leslie Mann (This Is 40) will be making her theater debut in Little Shop of Horrors as lead character Audrey.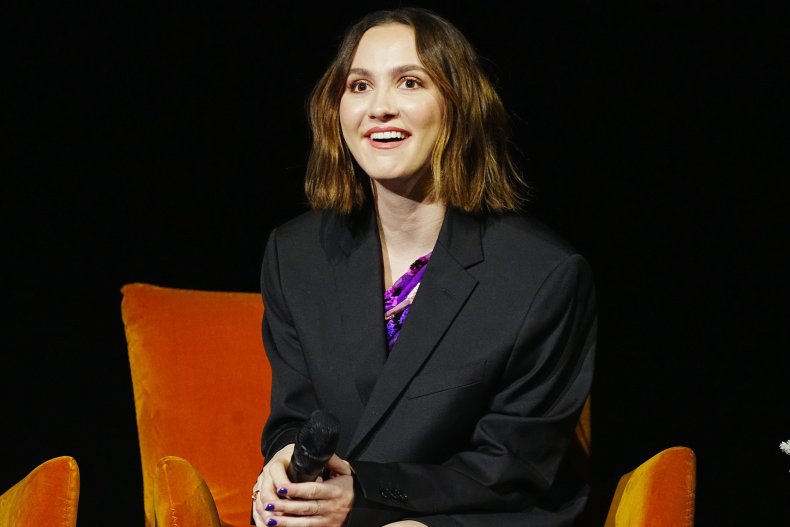 The news was announced by Playbill on Instagram, but the post was quickly inundated with comments accusing the 25-year-old of landing the role because of her well-connected parents.
One commenter wrote "nepo alert," while another added: "nice to see nepo babies thriving when so many can't get a job." And a third posted: "Nepo baby strikes again."
However, former Broadway actress Anissa Felix defended the casting, saying it was important to get a famous name on the bill.
"As a former Bway actor, you know that star casting like this helps to sell tickets and bring new audiences into the theatre," Felix wrote in the comments. "This is good for the entire cast and crew.
"I know you're frustrated, but for those ensemble actors you all sleep on, they get to keep their jobs for a little while longer 🤗 It's never really just about one person."
Apatow will take over the role of Audrey from Lena Hall, starting from February 7, at Off-Broadway's Westside Theatre in the Hell's Kitchen neighborhood of Manhattan.
The musical's director, Michael Mayer, revealed Little Shop of Horrors was the actress' favorite from her childhood.
"I have long admired the emotional intelligence and vulnerability Maude has displayed on television and in film. She's a natural fit for Audrey," Mayer told Playbill.
"It delighted me to learn that, as a child, Little Shop was her gateway into her lifelong love of performing, and that this show gets to be her professional stage debut. We're thrilled to have her become a part of the Little Shop legacy."
Apatow's first acting role came in 2005 at the age of 7 in her father's movie The 40-Year-Old Virgin and she would go on to appear in some of his other films, including Funny People, This Is 40 and Knocked Up.
Her first role outside of her father's movies came in 2016 when she starred in the dramedy Other People. Apatow received critical acclaim for her performance as Lexi Howard in HBO's teen drama, Euphoria.
The discussion around 'nepo babies' made headlines in December when Vulture and New York Magazine published a chart of entertainers with influential parents or family members. It suggested their connections helped them get work in the industry.
Some of the other 'nepo babies' included on the list were Lily-Rose Depp, Zoë Kravitz, Tracee Ellis Ross, Jack Quaid and Kate Hudson.