Israeli PM Benjamin Netanyahu Scraps Meeting With German Foreign Minister Over Pro-Palestinian Groups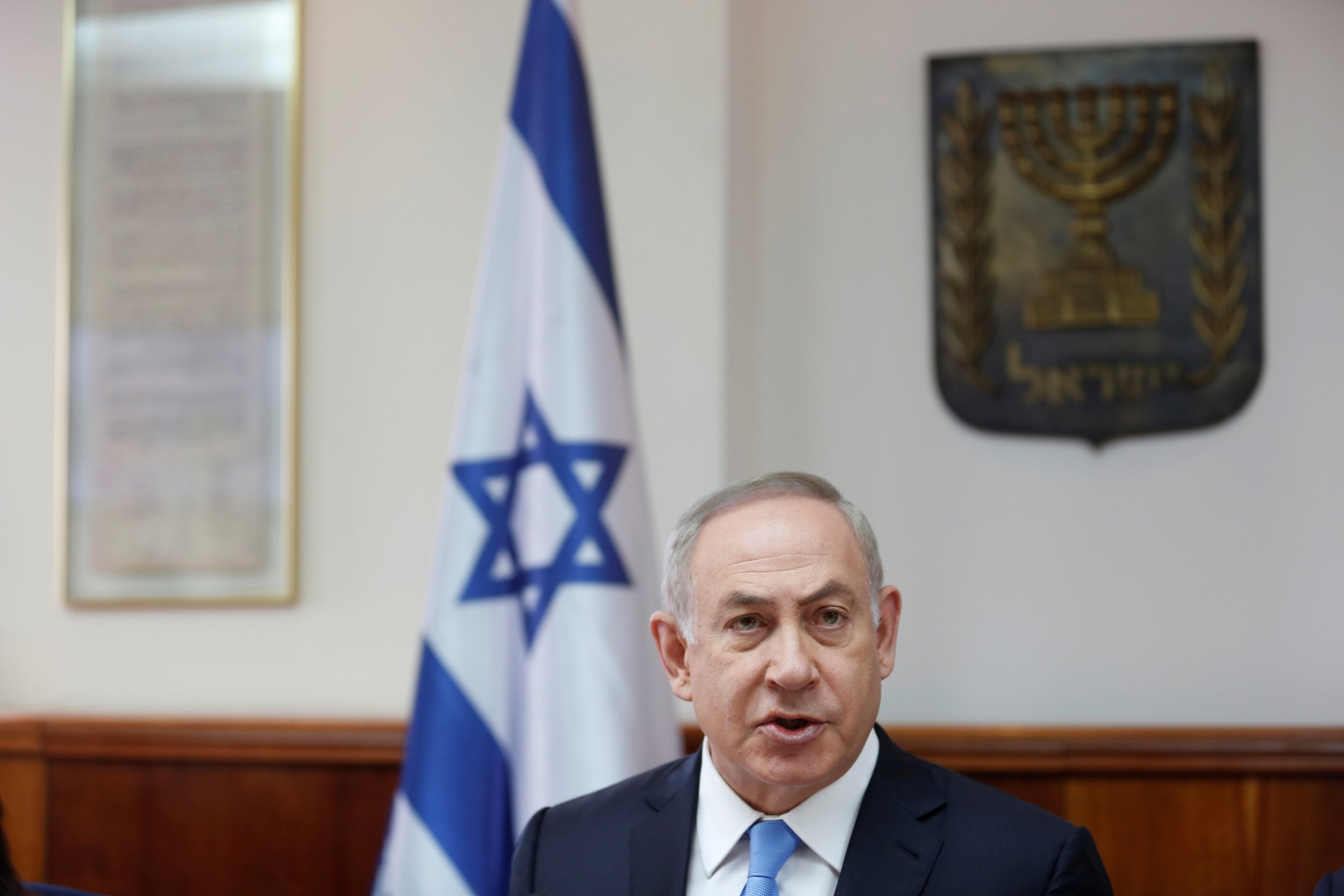 Israeli Prime Minister Benjamin Netanyahu may refuse to meet German Foreign Minister Sigmar Gabriel because he had arranged to meet pro-Palestinian groups during a visit to Israel.
The Associated Press reported Netanyahu scrapped his meeting Tuesday with Gabriel after discovering that he wanted to meet rights groups Breaking the Silence and B'Tselem, both of which are critical of Israel's treatment of Palestinians in the Israeli-occupied West Bank.
Gabriel has said he received no official message from Netanyahu's office and instead found out about the threat in the Israeli media.
"It's difficult for me to imagine that the meeting will be canceled, because this would be very regrettable," Gabriel said on the German television network ZDF before the meeting was canceled.
The Times of Israel reported that Gabriel would go ahead and visit both groups despite the Israeli Prime Minister's ultimatum.
Read more: Netanyahu says Israel will restrain settlement building for Trump
Both Breaking the Silence and B'TSelem — the Israeli Information Center for Human Rights in the Occupied Territories — look to publicize the actions of the Israeli military in the West Bank, Gaza and East Jerusalem.
Gabriel said it was necessary for foreign officials to hold meetings with a broad spectrum of society during diplomatic missions.
"In no country in the world can you get a reasonable and comprehensive impression if you only meet with government representatives. You have to meet, as we did yesterday, with writers, with artists and students, and also with critical organizations," he said.
Gabriel had been due to meet with both Netanyahu and Israeli President Reuven Rivlin. While the meeting with the German official has been removed from the Prime Minister's schedule, the meeting with Rivlin is still set to go ahead.
Germany has been critical of Israeli settlements in the West Bank, arguing that it damages the peace process.
In February, German Chancellor Angela Merkel canceled a summit with the Israeli government over Israel's attempt to legalize settlement activity in the West Bank, Deutsche Welle reported at the time.