Netanyahu Compares Iran to Nazi Germany in Long-Awaited Speech to Congress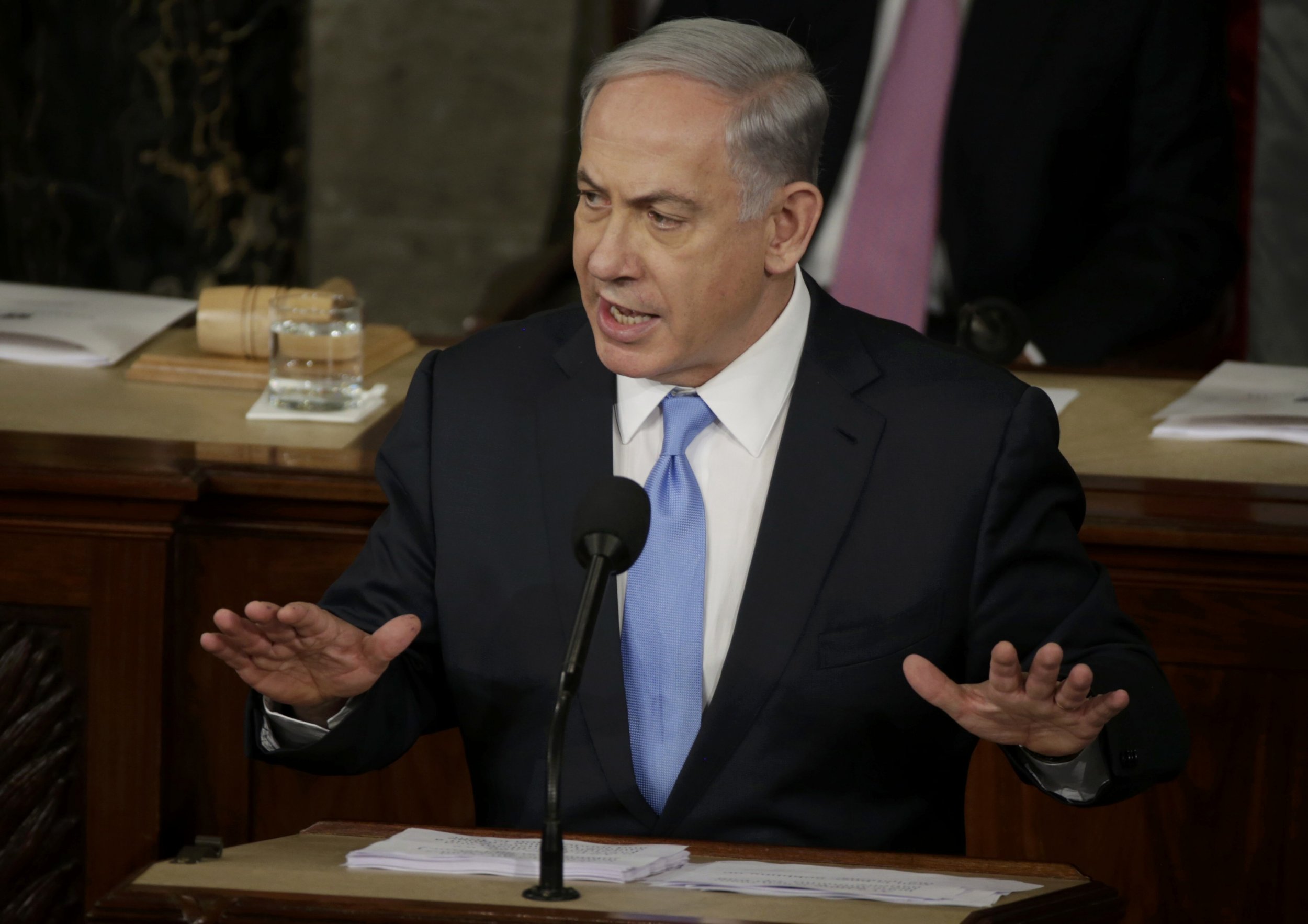 Updated | Israeli Prime Minister Benjamin Netanyahu warned of the danger Iran's nuclear program posed to the world, comparing Iran's government to the Nazi regime in a speech Tuesday to Congress that was preceded by a weeks-long partisan feud in Washington.
"Iran's regime is not merely a Jewish problem, any more than the Nazi regime was merely a Jewish problem," Netanyahu said. "The 6 million murdered by the Nazis were a fraction of 60 million killed in World War II."
Netanyahu's speech, heavy on metaphor, criticized the ongoing talks with Iran about its nuclear program, saying the current deal puts Israel, the Middle East and the world at great risk.
Iran could be "weeks away from an arsenal of nuclear weapons" with full international backing, yet the greatest danger facing the world "is the marriage of militant Islam with nuclear weapons," he said.
The deal now being negotiated on Iran's nuclear program "doesn't block Iran's path to the bomb, it paves Iran's path to the bomb," Netanyahu said.
The scheduling of the speech has roiled Washington ever since Netanyahu was invited by Republican House Speaker John Boehner in January. Boehner did so without consulting the White House, in "a major breach of diplomatic protocol for a visiting foreign leader," writes Newsweek's Jonathan Broder.
The timing of the speech is also significant, Broder writes, coming "just two weeks before elections in Israel, where Netanyahu hopes his remarks will help convince voters to reelect him to an unprecedented fourth term. It also comes three weeks before Congress considers yet another raft of Iran sanctions, which Obama says will torpedo further talks. Netanyahu hopes his speech will influence enough lawmakers to override the president's power to veto the measure, which Obama says he will do."
In his speech, Netanyahu urged the world to demand three things of Iran: stop its aggression toward its neighbors in the Middle East, stop its support of terrorism and stop its threats to "annihilate Israel."
"We must all stand together to stop Iran's march of conquest, subjugation and terror," Netanyahu said.
Toward the end of his speech, the prime minister addressed Elie Wiesel, an author and Holocaust survivor, who was in attendance, saying he hoped the world can learn from history and urging world leaders "not to repeat the mistakes of the past."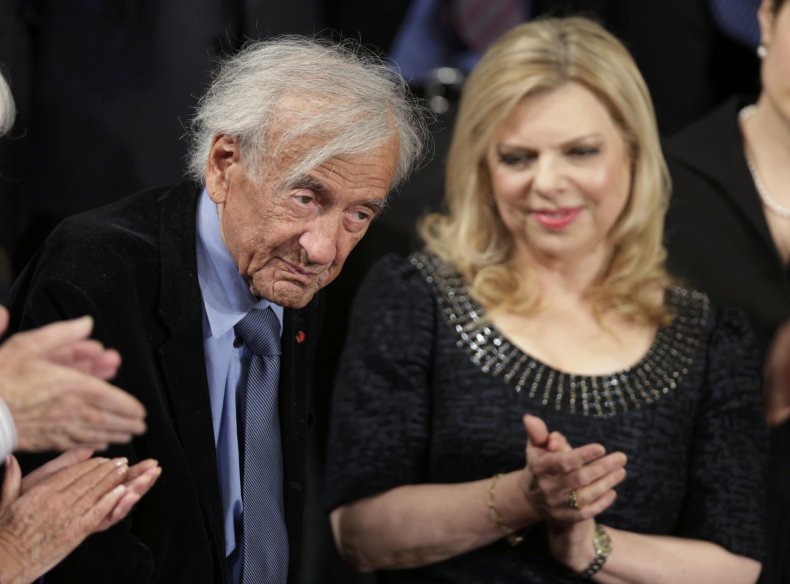 "The days when the Jewish people remain passive in the face of genocidal enemies, those days are over," Netanyahu said.
In an interview with Reuters Monday, Obama played down the disagreement with Israel over a nuclear deal with Iran and said it would not be "permanently destructive" to the U.S.-Israeli relationship. The president also said that Iran must agree to a 10-year "freeze" on nuclear activity if a deal is to be reached.
Obama will not meet with Netanyahu, creating a "highly usual" situation due to the degree of distance the Israeli leader is keeping from the president, according to CNN. Obama was instead scheduled to take a call with five other world leaders at 11:30 a.m., in the middle of Netanyahu's speech, The New York Times reports.
Netanyahu's speech was "nothing new," Obama told reporters Tuesday after looking at a transcript of the prime minister's remarks. He agreed that the relationship between Israel and the U.S. is "unbreakable" and that Iran had threatened Israel in the past, directing anti-semitic language towards Israelis, but added that "on the core issue, which is how do we prevent Iran from obtaining a nuclear weapon, which would make it far more dangerous and would give it scope for even greater action in the region, the prime minister didn't offer any viable alternatives," Obama said.
Despite not meeting with him during his trip here, Netanyahu said he appreciates all that Obama has done for Israel.
"Some of what the president has done for Israel might never be known because it touches on some of the most sensitive and strategic issues that arise between an American president and Israeli prime minister, but I know it and I will always be grateful to President Obama for that support," he said.
A number of Democratic lawmakers boycotted Tuesday's speech, but the administration said it didn't want the speech to be politicized. "We don't want to see this turned into some great political football," U.S. Secretary of State John Kerry told ABC's This Week program on Sunday.
Netanyahu addressed both parties on Tuesday. "I know that no matter on which side of the aisle you sit, you stand with Israel," he said. "I deeply regret that some perceive my being here as political. That was never my intention."