20 Best Stand-Up Comedy Specials to Watch On Netflix
Netflix may have lost many of its best movies to other streaming services, but the streamer still has a lot of stand-up comedy for viewers to laugh their way through.
As well as being the streaming home of game-changing recent work like Hannah Gadsby's Nanette, Netflix as has a lot of classic sets from the like of Bill Hicks, Patton Oswalt and Eddie Murphy.
Here are 20 of the best stand-up special on Netflix, ordered by their score on the movie social network Letterboxd.
Entries have been limited to one per comedian so as to better show the wealth of comedy on the streamer and to stop the list being dominated by the most-beloved comedians like Hicks, John Mulaney and Mike Birbiglia.
20 best stand-up specials on Netflix
20. Bert Kreischer: The Machine
Originally shot for Showtime in 2016, The Machine sees the shirtless stand-up tell a shocking real-life story about his involvement with the Russian mafia he first told on The Joe Rogan Podcast.
19. Seth Meyers: Lobby Baby
Meyers leaves his Late Night desk behind for his first 2019 special, where he discusses his inadvertent role in getting Donald Trump elected as well as the titular "lobby baby" his wife gave birth to in their apartment building.
18. Sebastian Maniscalco: What's Wrong With People?
Green Book and The Irishman actor Sebastian Maniscalco is also a comic, whose 2012 second special sees him explore everyday life as an Italian-American.
17. Patton Oswalt: Annihilation
Oswalt weaves comedy out of tragedy, as his set delves halfway-through into his life as a single dad after the death of his true crime writer wife Michelle McNamara.
16. Eddie Murphy: Delirious
Though Murphy has had to apologise for the homophobia of this 1983 special numerous times since it first aired on HBO, many still remember it as one of the finest stand-up specials ever filmed.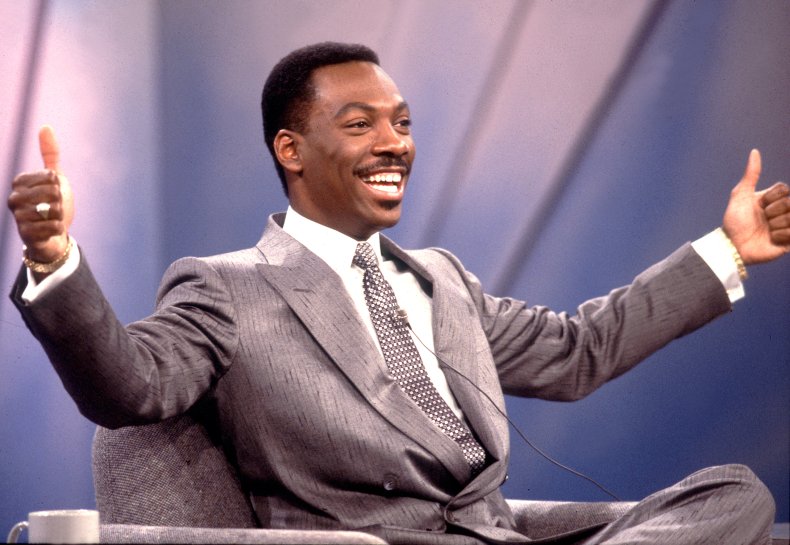 15. Blanche Gardin: I Talk to Myself
The French stand-up (who has been Louis CK's partner since 2018), covers everything from depression to caty sodomy in her French-language set, filmed in 2017.
14. Rhys Nicholson: Live at the Athenaeum
The Australian comic, soon to be a judge on RuPaul's Drag Race Down Under, has a comic style imbued with a bitterness beyond his years as he takes on the gay community's expectations of him, visits to sex shops and experiences with drugs in his 2020 special.
13. Nate Bargatze: The Tennessee Kid
Bargatze's 2019 special came out after both Marc Maron and Jim Gaffigan sang his praises in interviews—though it never actually reveals who "The Tennessee Kid" is.
12. Katt Williams: The Pimp Chronicles Part 1
Recorded for HBO in 2006, The Pimp Chronicles sees the multi-hypenate offer his unique view on Black life in America.
11. Bill Burr: I'm Sorry You Feel That Way
A rare modern comedy special shot in black and white, 2014's I'm Sorry You Feel That Way sees a slightly mellower, more mature Burr emerge.
10. Neil Brennan: 3 Mics
Neal Brennan's 2016 special deconstructs the stand-up form by having three microphones on stage: One for one-liner, one for longer-form stand-up and another for confessional material.
9. Tim Minchin and the Heritage Orchestra: Live at the Royal Albert Hall
Australian musician-comic Tim Minchin's mammoth 150-minute set from the London landmark in 2011 sees him perform 15 songs alongside a full orchestra.
8. Mike Birbiglia: My Girlfriend's Boyfriend
In a 2013 set that has been called more one-man play that stand-up as we know it, the This American Life contributor talks about looking for love.
7. Richard Pryor: Live in Concert
One of the first ever feature-length stand up special ever released, this 1979 release from Pryor, called the greatest ever stand-up by Rolling Stone and Comedy Central, is a cornerstone in the medium.
6. Nate: A One Man Show
Natalie Palamides toxic male alter-ego Nate delivers an hour of antics so anarchic that producer Amy Poehler delivers a warning at the start of the 2020 special.
5. Bill Hicks: Relentless
Released two years before his death, this 1992 set of sarcasm and stand-up skill remains undiminished among his devoted fans nearly 30 year later.
4. Hasan Minhaj: Homecoming King
Minhaj's Peabody-winning 2017 stand-up set sees the comedian explore growing up as an Indian Muslim in America and his life in the lead-up to joining The Daily Show.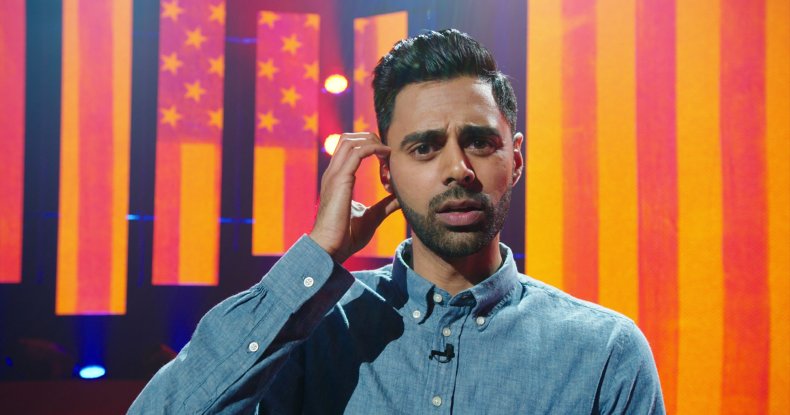 3. Hannah Gadsby: Nanette
Though only released three years ago, Nanette has already joined the ranks of stand-up masterpieces as the Australian comic turns trauma into comedy treasure.
2. Bo Burnham: Make Happy
Burnham pledged that this 2016 work would be his last in a while, but he left fans with everything they could want in this multimedia extravaganza that breaks down the art of performing
1. John Mulaney: New in Town
Mulaney's second special (from 2012) cements everything that has made him one of the most beloved stand-ups in America, as the SNL alum makes fun of himself and others.