Who Is Brittany Kaiser? Netflix Documentary 'The Great Hack' Casts Light on Central Whistle-blower in Cambridge Analytica Scandal
Netflix documentary The Great Hack, which focuses on the Cambridge Analytica data scandal, includes an exposé of Brittany Kaiser, a former senior director at the now-defunct company who turned whistle-blower.
The documentary follows the investigative reporting by British journalists Carole Cadwalladr and Emma Graham-Harrison, who exposed the Facebook data harvesting and manipulation carried out by Cambridge Analytica. The company used this data to manipulate discourse around divisive political issues, supporting the likes of the Donald Trump 2016 presidential election campaign, and Britain's Leave.EU campaign which advocated for Britain to leave the European Union.
The Great Hack goes into detail on how Cambridge Analytica worked with politically-motivated campaigners to persuade uncertain voters about which party or cause to vote for.
Kaiser, who was interviewed for the documentary by Paul Hilder, explains how the company targeted Americans and others during political campaigning: "What this strategy is mostly meant to do is to identify people who are still considering many different options and educate them on some of the options that are out there," she explains in the film. "And if they're on the fence, then they can be persuaded to go one way or the other. Again, that is their own choice."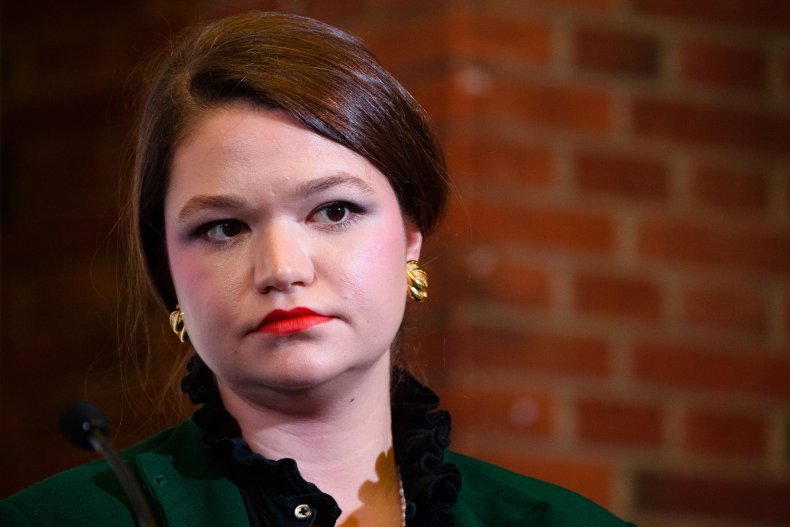 Who is Brittany Kaiser?
Kaiser originates from Chicago, Illinois, where she attended elementary school until moving to prestigious boarding school Philips Academy, located in Massachusetts. She attended there between 2001 and 2005, according to her LinkedIn.
It was during her time there that Kaiser got her first taste of politics. Speaking to Elle, Kaiser explained that she had originally wanted to become an archaeologist, but volunteering on Howard Dean's 2004 presidential campaign changed her mind.
When she attended the University of Edinburgh to undertake a Masters in International Relations, she got an internship back in Chicago to work on Barack Obama's presidential candidate campaign. She ended up on the campaign's social media team, setting up Obama's Facebook profile, according to Elle. He would later go on to become president, with many citing his social media tactics as a successful aspect of the campaign.
In 2011, she obtained an LLM in Human Rights from Birkbeck College, University of London, and then a PhD in International Law and Diplomacy, under the direction of William Schabas, according to her LinkedIn.
During this time, after working as a marketing officer for the London Air Ambulance and a communication manager for the Pace Group, Kaiser became director of operations for Pathfinder Trade and Invest, working with senior government officials in the U.K., European Union, Gulf Cooperation Council (GCC), the U.S., Ethiopia, Uzbekistan, Indonesia, Burma, Azerbaijan and Mongolia.
Then in 2014, Kaiser became a special adviser to the SCL Group, becoming a director of program development two months later. At the same time, she began working for Cambridge Analytica, focusing on politics.
Describing her role, Kaiser writes on LinkedIn: "I help commercial and political clients use data insights to solve problems and achieve campaign goals." In 2017, she became business development director.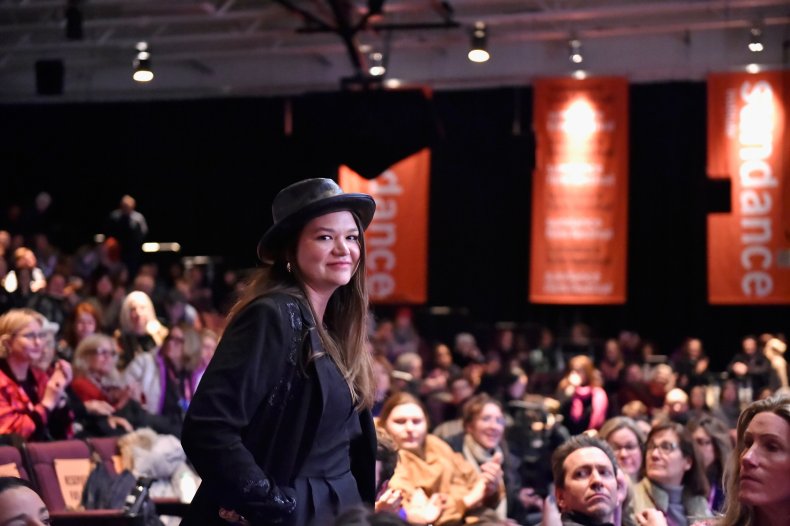 Speaking to Elle, Kaiser said this latest job title was "overinflated," suggesting she was a glorified salesperson who did not have access to the company's "controversial data sets," which she said were acquired before she joined.
Fast-forward to January 2018, and Kaiser left Cambridge Analytica citing "contractual issues", telling BBC Radio 4's Today Programme that she had been denied a promotion. Two months later, the first Cambridge Analytica whistle-blower, Christopher Wylie, told The Observer how personal information had been taken without authorization in early 2014 to "build a system that could profile individual U.S. voters" and target them with personalized political advertisements.
Kaiser then followed, admitting to The Observer that she had carried out a study for Leave.EU before the European Union membership referendum as part of her role. She also blew the lid off how the company worked with the Donald Trump's Presidential campaign in 2016, sharing documents and presentations which were shown to Cambridge Analytica employees weeks after he won the election.
In April 2018, Kaiser was summoned to give evidence to the British government's Digital, Culture, Media and Sport (DCMS) Committee which was investigating Cambridge Analytica and Facebook in April 2018. She informed the committee that the company had indeed used Facebook data it had claimed to have deleted, and admitted the true scope of the abuse was likely "much greater" than 87 million accounts.
In written testimony submitted to the British government's inquiry into fake news, she wrote: "I am aware in a general sense of a wide range of surveys which were done by [Cambridge Analytica] or its partners, usually with a Facebook login—for example, the 'sex compass' quiz."
Since this, Kaiser has started up her own Change.org campaign called #OwnYourData, which seeks to give control back to social media users and not "platforms." On her page, she writes: "I know about this topic intimately because I used to work for Cambridge Analytica—the data company which works on elections and commercial advertising campaigns. Now I'm blowing the whistle on the whole industry. The problem starts with the Silicon Valley tech platforms, which track our every movement and make us easy to target."
Kaiser also submitted further evidence to British Member of Parliament Damian Collins, who is chairing an investigation into Leave.EU, one of the campaign groups against the U.K.'s European Union membership. This evidence consisted of 10 documents reportedly showing that Cambridge Analytica was employed by the Leave.EU campaign, including a "draft of the press invitations sent out announcing Cambridge Analytica's participation in the Leave.EU launch event" and communication between the Cambridge Analytica team discussing "work already done on UKIP data for Leave.EU and that the legal advice given says that the work already done was legal."
According to her LinkedIn, Kaiser is currently the co-founder of the Digital Asset Trade Association (DATA).