Netflix Movie 'Cuties' Could Be Investigated For Violations Of Child Exploitation Laws
A Texas lawmaker has called for the Netflix film Cuties to be investigated for possible violations of child exploitation and child pornography following uproar over a poster that sexualizes the young actors—but the film's creator says the film itself has been misinterpreted.
Republican member of the Texas House of Representatives, Matt Schaefer has asked the state's attorney general to conduct an investigation.
Schaefer announced his plans on twitter amid calls to "cancel Netflix" which began trending on the site.
"I have asked Texas Attorney General Paxton's office to investigate the @netflix film Cuties for possible violations of child exploitation and child pornography laws. #CUTIES #txlege," he tweeted.
Titled Mignonnes in French, the film sparked hundreds of thousands of calls to #CancelNetflix on Twitter this week, following its release this week.
Netflix's promotional poster for the movie sparked intense backlash last month for showing the child actors wearing revealing dance attire of shorts and crop tops and striking various dance poses, like kneeling on the floor and squatting.
The streaming giant since apologized for its "inappropriate" marketing of the film.
"We're deeply sorry for the inappropriate artwork that we used for Mignonnes/Cuties," Netflix said in a statement. "It was not OK, nor was it representative of this French film which won an award at Sundance. We've now updated the pictures and description."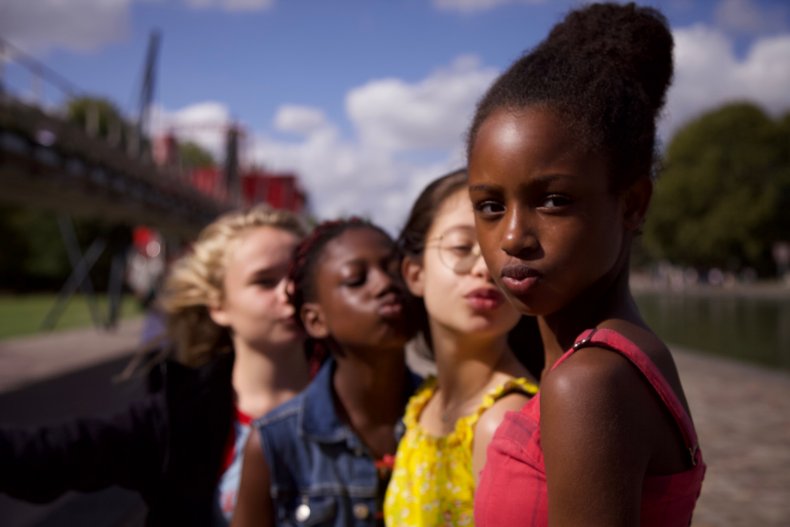 The coming-of-age movie was written and directed by French-Senegalese filmmaker Maïmouna Doucouré and follows a young girl from a traditional Senegalese Muslim household who joins a dance group.
Doucouré said her work has been misinterpreted, telling Refinery 29: "Cuties is a mirror of our society, and I hope that we can all look at each other, and work together to make a better world. Imagine if all that energy that was devoted to blindly criticizing my film could be used towards protecting those who need it, and offering new role models."
She also told Time: "This film tries to show that our children should have the time to be children, and we as adults should protect their innocence and keep them innocent as long as possible."
Netflix further elaborated on Doucouré's point, telling Variety: "Cuties is a social commentary against the sexualization of young children. It's an award-winning film and a powerful story about the pressure young girls face on social media and from society more generally growing up—and we'd encourage anyone who cares about these important issues to watch the movie."
Other lawmakers speaking out against Cuties include Republican U.S. House candidates in California James P. Bradley and Buzz Patterson.
Bradley tweeted: "If you watch 11-year-olds twerk, you're a pervert. If you direct 11 year olds to touch themselves on camera, you're a pedophile. If you support Netflix making and airing #Cuties, you're enabling abuse. #CancelNetflix."
While Patterson added: "Our elected officials are mighty silent on the Cuties movie by Netflix. Even those running for office, supported by the top tiers of both establishment parties, are silent. I will never be silent. Why run just to be silent? #CancelNetflix and their board members."