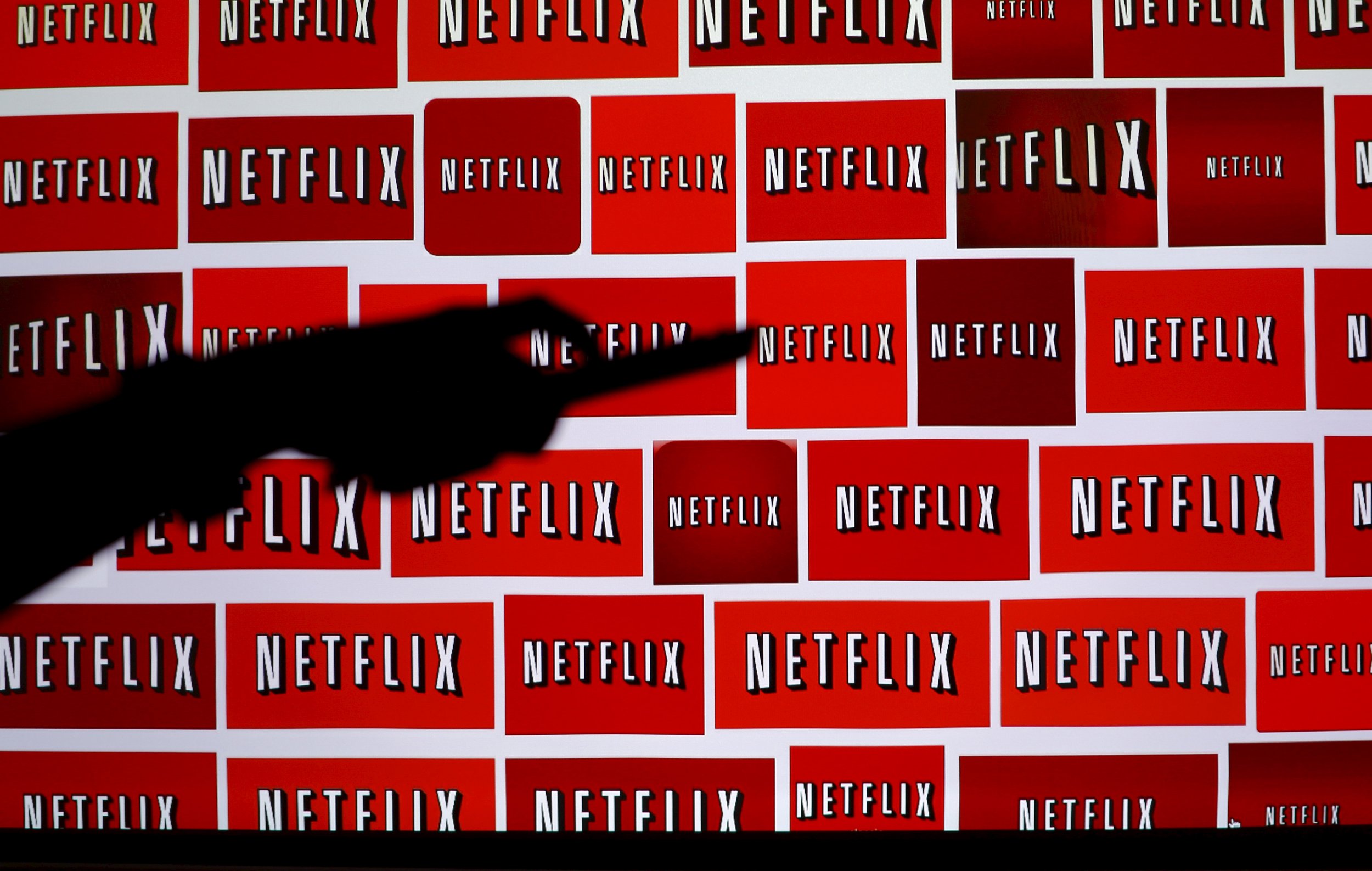 After months of speculation, we finally learned when more than 1,000 hours of our favorite shows, documentaries, films and much-anticipated new releases will drop on Netflix.
While a little under 42 days worth of content may seem a bit excessive, it's not unwarranted. After blowing earnings and subscription expectations out of the water in Q4, Netflix is keen to keep the momentum going–and intend to do so by making the most of their $6 billion content budget for 2017. What that means for us is a whole lot of new, exciting content coming to our TV and computer screens this year.
While there are still some premiere dates left to be announced, we were treated to a bevvy of information about what we can expect to appear in our Netflix queues over the course of the coming months, got a peek at what we can expect from the shows that will premiere this year, and learned some new details about where our favorite shows will be picking up. So, in the interest of making sure that you don't miss a single streaming premiere, we've put everything we know in one place: trailers, premiere dates, key cast notes and more.
Behold: your official guide to Netflix's original content slate in 2017.
Premiere date: April 21, 2017
Synopsis: Each episode will tackle a topic from a scientific point of view, dispelling myths, and refuting anti-scientific claims. In Bill's unfiltered style, he will bring in special guests, conduct experiments and demonstrations, and ultimately let the facts lead the argument.
Orange Is The New Black Season 5
Premiere date: June 9, 2017
What we know: Danielle Brooks (Taystee) revealed to E! News a couple weeks ago that "Season five is done over the course of three days. You will watch 13 episodes, and find out what happens in the course of three days. So, it will be very detailed, very intense, and you better get ready. Get your popcorn, your tissues, everything.
Marvel's Iron Fist
Premiere date: March 17, 2017
Synopsis: Billionaire Danny Rand (Finn Jones) returns to New York City after being missing for years, trying to reconnect with his past and his family legacy. He fights against the criminal element corrupting New York City with his kung-fu mastery and ability to summon the awesome power of the fiery Iron Fist.
Anne
Premiere date: May 12, 2017
Synopsis: Anne is a coming-of-age story about an outsider who, against all odds and many challenges, fights for love and acceptance and her place in the world. Set in Prince Edward Island in the late 1890s, the series centers on Anne Shirley (Amybeth McNulty), a young orphaned girl who, after an abusive childhood spent in orphanages and the homes of strangers, is mistakenly sent to live with an aging sister and brother. Over time, 13-year-old Anne will transform the lives of Marilla (Geraldine James) and Matthew Cuthbert (R.H. Thomson) and eventually the entire small town in which they live with her unique spirit, fierce intellect and brilliant imagination. Anne's adventures will reflect timeless and topical issues including themes of identity, feminism, bullying and prejudice. Available first-run globally on Netflix except Canada (second run in Canada).
Chef's Table Season 3
Premiere date: February 17. 2017
What we know: The chefs featured in the six episodes will be Jeong Kwan, Baekyasa Temple (South Korea); Vladimir Muhkin, White Rabbit (Moscow, Russia); Tim Raue, Restaurant Tim Raue (Berlin, Germany); Virgilio Martinez, Central (Lima, Peru); Ivan Orkin, Ivan Ramen (New York, NY); and Nancy Silverton, Osteria Mozza, (Los Angeles, CA)
Dear White People
Premiere date: April 28, 2017
Synopsis: Set against the backdrop of a predominantly white Ivy League university where racial tensions bubble just below the surface, Dear White People is an hilarious send-up of "post-racial" America that weaves together the universal story of finding one's own identity and forging a wholly unique path. The satirical series -- which picks up where the acclaimed 2014 film by the same name left off – follows a group of Winchester University's students of color as they navigate a diverse landscape of social injustice, cultural bias, political correctness (or lack thereof) and sometimes misguided activism in the millennial age. Through an absurdist lens, Dear White People utilizes biting irony, self-deprecation and sometimes brutal honesty to hold up a mirror to the issues plaguing society today, all the while leading with laughter.
Buddy Thunderstruck
Premiere date: March 10, 2017.
Synopsis: An action–comedy, stop–motion extravaganza that follows the adventures of a semi–truck racing dog named Buddy and his albino ferret mechanic. It all goes down in race–obsessed Greasepit, a place chock full of larger–than–life characters and nitro–burning, gear–slamming, tire–squealing, fish–tailing good times.
Girlboss
Premiere date: April 21, 2017.
Synopsis: Girlboss is inspired by the New York Times best-selling book #Girlboss by Sophia Amoruso, founder of the fashion brand Nasty Gal. The series centers on Amoruso (Britt Robertson), who began selling vintage clothes on eBay and, by the age of 28, had built the multi-million dollar fashion empire.
Casting JonBenet
Premiere date: April 28, 2017
Synopsis: A sly and stylized exploration of the world's most sensational child-murder case, the unsolved death of six-year-old American beauty queen JonBenét Ramsey. After twenty years of media speculation and public hysteria that cast JonBenét's parents, John and Patsy Ramsey, of killing their own child, Casting JonBenét presents audiences with a hybrid of fiction and non-fiction filmmaking that examines the macabre legacy of this tiny starlet.
Grace and Frankie Season 3
Premiere date: March 24, 2017
What we know: Showrunner Marta Kauffman told Deadline that in season 3 "one of the things we're dealing with is literally the vulnerability of being a certain age. When you think about your mother sitting home alone, some of these things are not things you think about. We're dealing with health and vulnerability and fear, and we're really getting into much more of the specifics about ageing and living alone."
Julie's Greenroom
Premiere date: March 17, 2017
Synopsis: An arts educational show for the very young starring the legendary Julie Andrews and brought to life by the ingenious minds at Jim Henson Studios. Seven young friends learn all about the arts (dance, singing, performing, painting, and more) from Julie herself and unique guest stars (Idina Menzel, Alec Baldwin, David Hyde Pierce) in each episode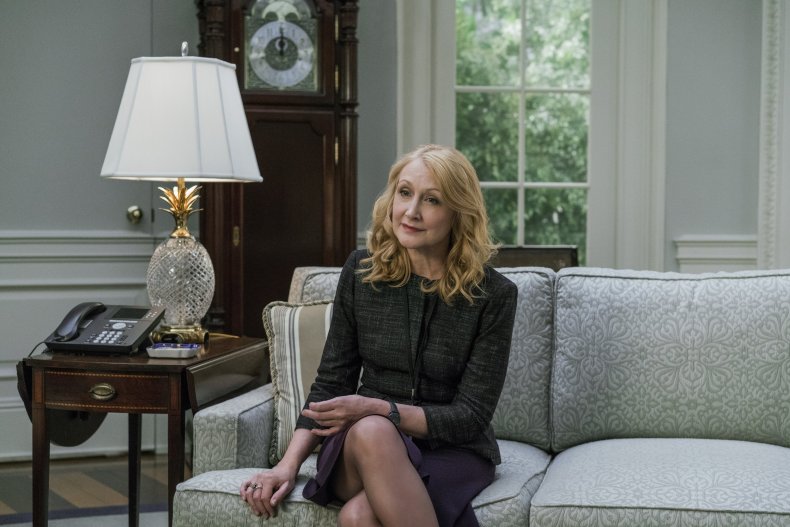 House of Cards Season 5
Premiere date: May 30, 2017
What we know: Patricia Clarkson and Campbell Scott have joined the cast–and showrunner Beau Willimon has left.
Stranger Things Season 2
Premiere date: Halloween 2017
What we know: It's a year later, Eleven is still alive, Will is in some sort of hospital and there's still no sign of Barb.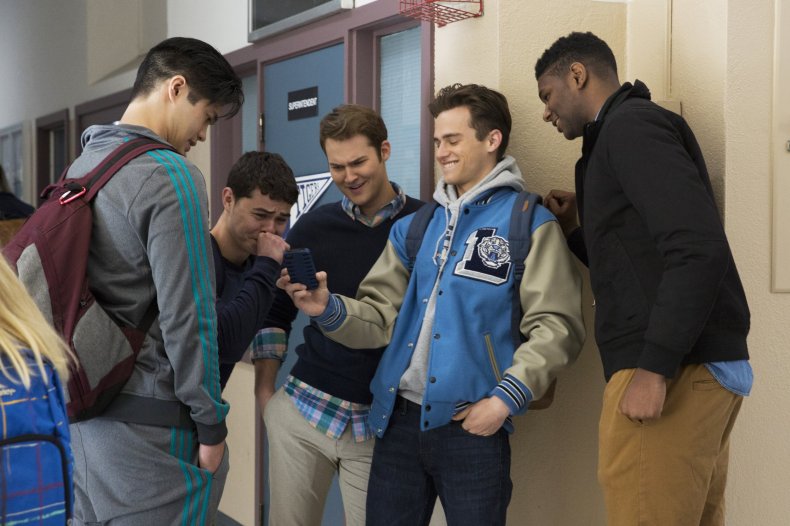 13 Reasons Why
Premiere date: 2017
Synopsis: Teenager Clay Jensen as he returns home from school to find a mysterious box with his name on it lying on his porch. Inside he discovers cassette tapes recorded by Hannah Baker—his classmate and crush—who tragically committed suicide two weeks earlier. On tape, Hannah explains that there are thirteen reasons why she decided to end her life. Will Clay be one of them? If he listens, he'll find out how he made the list. Through Hannah and Clay's dual narratives, 13 Reasons Why weaves an intricate and heart wrenching story of teenage life that will deeply affect viewers. Stars Dylan Minnette as Clay Jensen (Goosebumps), Katherine Langford as Hannah Baker, Kate Walsh as Mrs. Baker (Private Practice), Brian D'Arcy James as Mr. Baker (Smash) , Derek Luke as Mr. Porter (Empire), Brandon Flynn as Justin Foley, Justin Prentice as Bryce Walker, Alisha Boe as Jessica Davis, Christian Navarro as Tony Padilla, Miles Heizer as Alex Standall (Parenthood) and Tommy Dorfman as Ryan Shaver.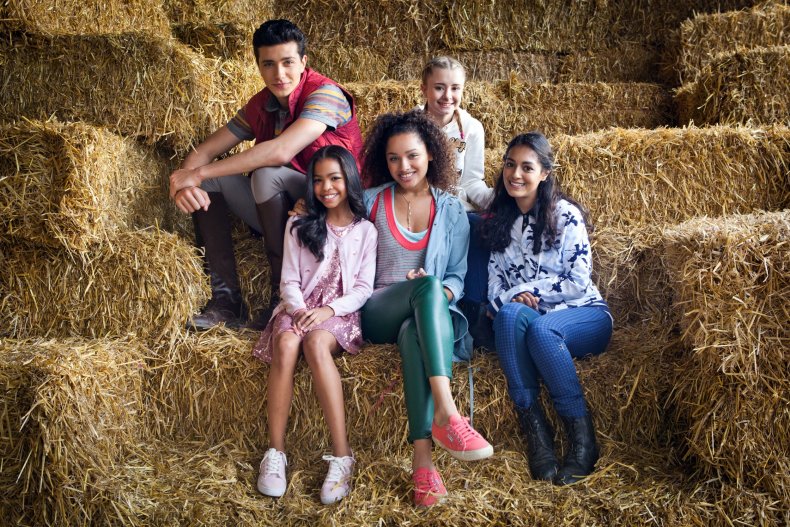 Free Rein
Premiere date: 2017
Synopsis: A coming-of-age story about an American teenager, Zoe, and her summer of intrigue in the English countryside. During her stay at Bright Field Stables, 15-year-old Zoe's life changes forever when she meets the mysterious horse Raven, whose friendship gives Zoe the strength to deal with issues and explore new relationships. Faced with personal and physical challenges at every turn, Zoe's inspirational journey will show audiences that life is all about failing - and learning to pick yourself up again.
Other news from across the platform:
Project MC2 will have a special episode launching on February 14, 2017, and has been picked up for seasons 4 and 5.
The Magic School Bus Rides Again has cast Kate McKinnon as Ms. Frizzle!
Castlevania will premiere in 2017. Inspired by the classic video game series, it's a dark medieval fantasy following the last surviving member of the disgraced Belmont clan, trying to save Eastern Europe from extinction at the hand of Vlad Dracula Tepe himself.
Travelers, The OA, and Love have all been renewed.