Netflix Releases First 'Gilmore Girls: A Year in the Life' Trailer, and It's Gloriously Nostalgic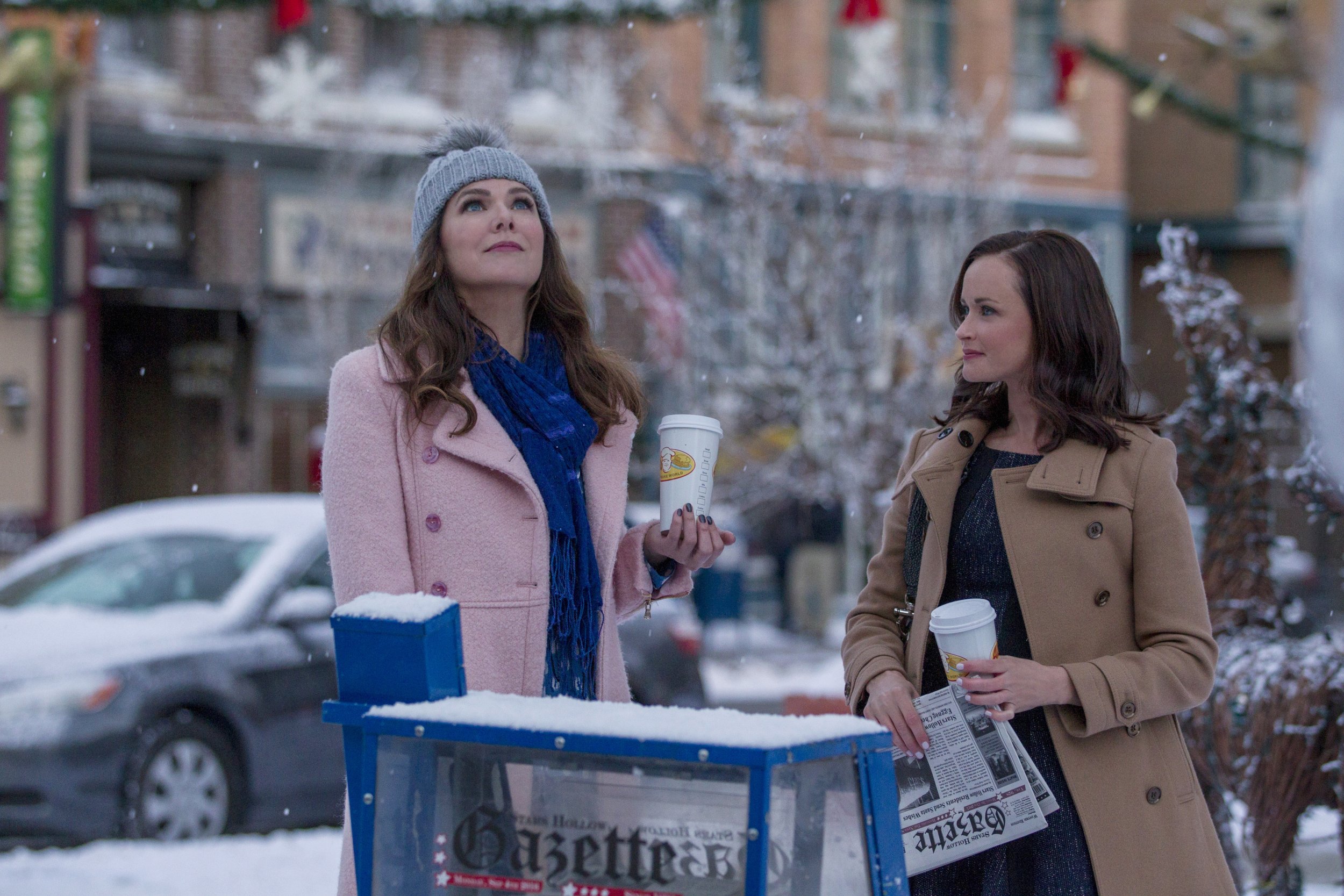 Netflix is steadily preparing fans for Gilmore Girls: A Year in the Life, its long-awaited revival of the WB-turned-CW show Gilmore Girls. It announced the reboot back in January; made the original seven seasons of GG—which aired from 2000 until 2007— available on the streaming platform worldwide starting July 1; revealed the release date for the four-episode event later that month; and about two weeks ago published short recaps of each original season.
Now, exactly one month before 360 new minutes of Lorelai and Rory premiere on November 25, Netflix has finally released the official trailer for the reunion.
The two-and-a-half minute preview plays up the nostalgia. Fans will get a glimpse of the show's two leading ladies as well as characters like Luke, Emily, Richard (in the form of a giant portrait), Sookie, Michel, Kirk, Taylor, Lane, Paris and all three of Rory's old beaus—Dean, Jess and Logan. Does she end up with one of them? The suspense is almost unendurable for the most devoted viewers. There are iconic shots of the tiny town that is Stars Hollow, Connecticut, and many of the old sets are back (think Miss Patti's dance studio, the elder Gilmores' mansion, Lorelai and Rory's home, Luke's Diner and other spots).
When the show left off, Rory was freshly graduated from Yale and off to work as a journalist covering a presidential election, while Lorelai and Luke were just coming back to each other. A Year in the Life picks up nearly a decade later (the same amount of time as has passed since the finale), as though the lives of these characters have continued and just now viewers are able to watch them again.
Some things clearly haven't changed—Lorelai and Rory's speedy conversation and eclectic food habits, for example—but others have. There's a moment at what must be Richard's funeral that will likely hit fans hard, and shots that hint Rory is visiting London and New York. All three generations of Gilmore women seem to be looking for direction. Emily is coping with her newly widowed status, while Lorelai says, "I thought I knew exactly what I wanted and exactly where I was going, but lately…things seem hazier." And Rory is taking her time to "be rootless," or, as Emily describes it, "this vagabond existence she's leading."
At times, it's as if the performers never stopped playing these characters, but there are fleeting moments when it's unclear if they've succeeded at stepping completely and believably back into their roles. Fans are a month away from finding out.