Netflix Release Schedule: What Is Coming to Netflix in May 2021?
Netflix has released its list of new movies and TV shows for May 2021—and it includes some hotly anticipated titles.
TV series returning in May include the second part of Lucifer Season 5, the third and final run of The Kominsky Method, plus new seasons of Selena, Who Killed Sara?, Ragnarok and Love, Death & Robots.
As for movies, the streamer has Zack Snyder's zombie heist thriller Army of the Dead and will also release the long-shelved Amy Adams thriller The Woman in the Window. Netflix also has classic films such as Scarface, Notting Hill and the Back to the Future trilogy coming in May.
What's coming to Netflix in May 2021?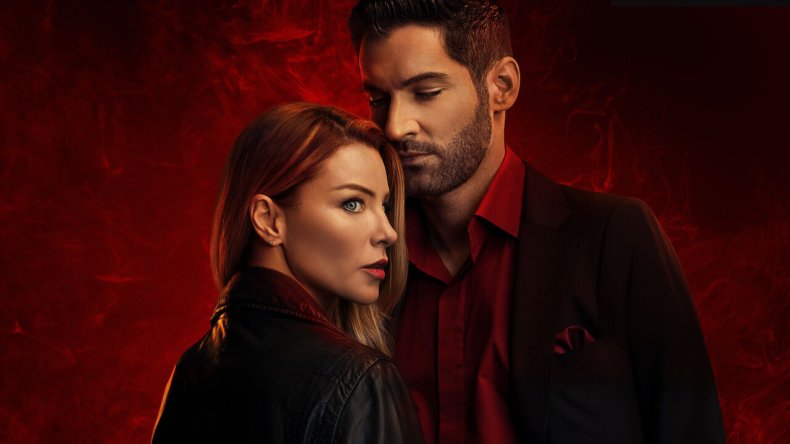 Netflix originals: TV
Released weekly
Don't Be The First One Season 1: new episodes on Saturdays
Law School Season 1: new episodes on Wednesdays
Love Naggers Season 1: new episodes on Thursdays
Luis Miguel – The Series Season 2 : new episodes on Sundays
The Circle USA Season: finale on May 5
Vincenzo Season 1: new episodes on Saturdays
May 4
Selena: The Series Season 2: the return of Netflix's biopic about singer Selena Quintanilla.
Trash Truck Season 2: more episodes of the animated kids show.
May 5
Lava Ka Dhaava Season 1: an Indian version of last year's Netflix hit Floor is Lava.
The Sons of Sam: A Descent Into Darkness: true crime docuseries about investigative journalist Maury Terry and his work on notorious killers.
May 7
Girl from Nowhere Season 2: Thai series about a young female vigilante
Jupiter's Legacy: adaptation of the Mark Millar comic about a second-generation of superheroes trying to live up to their parents.
May 11
Money, Explained Season 1: Vox's documentarians tell you everything you need to know about finance.
May 12
The Upshaws Season 1: Mike Epps and Wanda Sykes in a sitcom about a working-class Black family in Indiana.
May 13
Castlevania Season 4: the final season of Netflix's vampire video game anime.
May 14
Halston: the latest show from Ryan Murphy stars Ewan McGregor as the famed fashion designer.
Haunted Season 3: another edition of Netflix's series about real-life supernatural events.
Love, Death & Robots Volume 2: eight more shorts from Netflix's animated sci-fi anthology.
Move to Heaven Season 1: South Korean series about cleaners who clean up after traumas.
The Mystic River Season 1: Nigerian original about the disappearance of a pregnant woman.
May 17
Racquet Boys Season 1: South Korean drama about a middle-school badminton club.
May 19
Who Killed Sara? Season 2: more episodes of the hit Spanish crime drama.
May 20
Special Season 2: a final season for Ryan O'Connell's gay disability-themed romcom.
May 21
Jurassic World Camp Cretaceous Season 3: more dino adventures from the animated spin-off.
The Neighbor Season 2: a return for the Spanish-language superhero show.
May 23
Master of None Presents...Moments in Love:Aziz Ansari's comedy finally returns, with Lena Waithe taking the lead role.
May 27
Black Space Season 1: Israeli thriller set in the aftermath of a high-school massacre.
Eden Season 1: anime series about two robots who care for a young girl.
Ragnarok Season 2: the Norse mythology-inspired series returns.
May 28
Lucifer Season 5B: Lucifer returns, with his father God in tow, for eight episodes.
The Kominsky Method Season 3: the cult comedy starring Michael Douglas returns for the final time, but without Alan Alda.
May 31
The Parisian Agency: Exclusive Properties Season 1: another real estate reality show from the streamer that brought you Selling Sunset.
Netflix originals: movies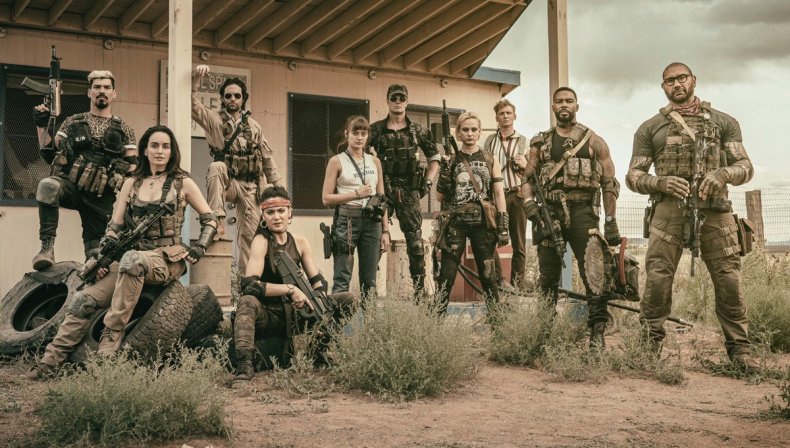 May 6
And Tomorrow The Entire World (2020): German thriller about a girl who gets involved with an anti-fascist group.
May 7
MIlestone (2020): Hindi indie about a trucker whose life falls apart following a bereavement.
Monster (2021): legal drama about aHarlem student accused of murder.
May 8
Super Me (2021): U.S. premier of Chinese fantasy that was a huge box office hit in its home country.
May 12
Dance of the Forty One (2021): drama about a gay congressman who marries the daughter of the Mexican president.
Oxygen (2021): French sci-fi drama about a woman who wakes up in a cryo unit with no memory of her past.
May 14
Ferry (2021): a follow-up movie to Dutch series Undercover.
I Am All Girls (2021): dark thriller about a detective who finds common ground with a killer.
Jungle Beat: The Movie (2021): animal-based animated feature from South Africa.
The Strange House (2021): German horror about a family moving to a mysterious and remote town.
The Woman in the Window (2019): long-delayed thriller starring Amy Adams as the witness of a crime.
May 18
Sardar Ka Grandson (2021): Hindi romcom about a grandson trying to fulfill his grandmother's last wish.
May 21
Army of the Dead (2021): Zack Snyder combines the zombie and heist genres.
May 26
Baggio: The Divine Ponytail (2021): biopic of the Italian soccer player.
Ghost Lab (2021): Thai thriller about two doctors trying to prove the existence of ghosts.
High on the Hog: How African American Cuisine Transformed America (2021): food documentary.
Nail Bomber: Manhunt (2021): true crime doc about a neo-Nazi militant who detonated nail bombs in London in 1999.
May 27
Blue Miracle (2021): biopic about a Mexican man who saved an orphanage by entering a fishing contest.
Soy Rada: Serendipity (2021): Spanish comedy special.
May 28
Dog Gone Trouble (2019): family animated comedy about a dog that is central to an inheritance case.
Everything else coming to Netflix in May 2021: TV
May 1
Angelina Ballerina Seasons 5 and 6
Barney and Friends Seasons 13 and 14
May 2
Hangar 1: The UFO Files Season 2
Hoarders Season 11
May 4
Start-Up Seasons 1-3
May 10
Jeopardy! (new collection from the 2015-2016 season)
May 14
Alma Matters Season 1
May 15
Kuroko's Basketball Season 2
May 26
JoJo's Bizarre Adventure Season 3
May 31
Dirty John: The Betty Broderick Story (limited series)
Everything else coming to Netflix in May 2021: movies
May 1
Aliens Stole My Body (2020)
Back to the Future (1985)
Back to the Future Part II (1989)
Back to the Future Part III (1990)
Best of the Best (1989)
Dead Again in Tombstone (2017)
Due Date (2010)
Fun with Dick and Jane (2005)
G.I. Joe: The Rise of Cobra (2009)
Green Zone (2010)
Hachi: A Dog's Tale (2009)
J.T. LeRoy (2019)
Mystic River (2003)
Love Happens (2009)
Madagascar 3: Europe's Most Wanted (2012)
Never Back Down (2008)
Notting Hill (1999)
Open Season (2006)
Resident Evil: Afterlife (2010)
Resident Evil: Extinction (2007)
Scarface (1983)
Sitting in Limbo (2020)
S.M.A.R.T Chase (2017)
Stargate (1994)
State of Play (2009)
The Darkest Hour (2011)
The Land Before Time (1988)
The Land Before Time II: The Great Valley Adventure (1994)
The Lovely Bones (2009)
The Pelican Brief (1993)
The Sweetest Thing (2002)
The Whole Nine Yards (2000)
The Whole Truth (2016)
The Yeti Adventures (2017)
Under Siege (1992)
Waist Deep (2006)
Your Highness (2011)
Zack and Miri Make a Porno (2008)
Zombieland (2009)
May 4
The Clovehitch Killer (2018)
May 5
Framing John DeLorean (2019)
May 6
Dead Man Down (2013)
Time to Dance (2021)
May 8
Sleepless (2017)
May 13
Layer Cake (2004)
May 16
Sleight (2016)
May 19
The Last Days (1998)
Sabotage (2014)
Small Town Crime (2017)
May 20
Hating Peter Tatchell (2021)
Spy Kids: All the Time in the World (2011)
May 21
Strain (2020)
May 22
Sam Smith: Love Goes—Live At Abbey Road Studios (2021)
May 25
Home (2015)