K-dramas on Netflix continue to grow, with several compelling new series slated for release this year. Back in February, the streaming service said it would be investing nearly $500 million in South Korea this year "to add more variety and diversity," as it caters to a growing international audience.
Among the most highly anticipated shows to be unveiled is Kingdom: Ashin of the North. The special one-off episode from Kingdom, the original Netflix series that has run for two seasons, will be released on July 23.
Set during the country's Joseon dynasty, the series sees a nation plagued by an unknown disease that spreads among its people. The second season ended on a cliffhanger with the appearance of a mysterious character known as Ashin.
In a statement last month, Netflix said the special episode will reveal "the intriguing backstory of the epidemic" and "the origins of the resurrection plant that triggered the avalanche of tragic events that swept through Joseon and a woman abandoned by all - Ashin."
This week also saw the premiere of You Are My Spring, a new K-drama series that aired on South Korea's tvN channel on Wednesday before it was released on Netflix the same day.
The first episode of the new series kicked off with a surprising dark twist, with blood, tears and a person appearing to fall to their death all appearing in the first five minutes of the dramatic opening scene. New episodes of You Are My Spring will be released on Netflix every Monday and Tuesday.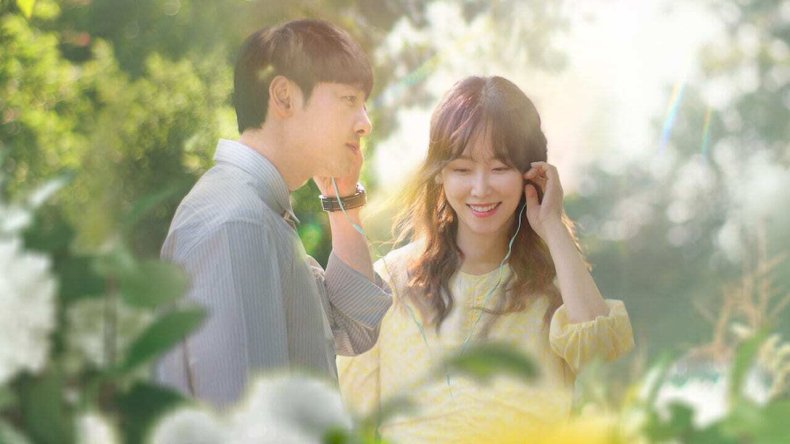 Here we look at some of the most exciting new K-drama series in the pipeline this year.
The Silent Sea
This sci-fi mystery thriller stars South Korean actress Bae Doona as an astrobiologist trying to uncover the truth behind an accident that took place at an abandoned research facility on the moon.
Set in the future, the story takes place when the Earth has undergone "desertification," Netflix said last September when the show was first announced.
The original Netflix series was written by Park Eun-kyo, who also wrote the 2009 South Korean thriller Mother from Bong Joon-ho.
The show's star-studded cast also includes Gong Yoo, who plays the leader of the team on the mission. The South Korean actor is known from a string of popular K-dramas, such as Guardian: The Lonely and Great God in 2016.
Jung Woo-sung, a household South Korean actor who is also the first Korean Goodwill Ambassador for the United Nations High Commissioner for Refugees (UNHCR), is the executive producer of the series.
At a press conference this year Netflix said the series is slated for 2021. An exact premiere date has yet to be released.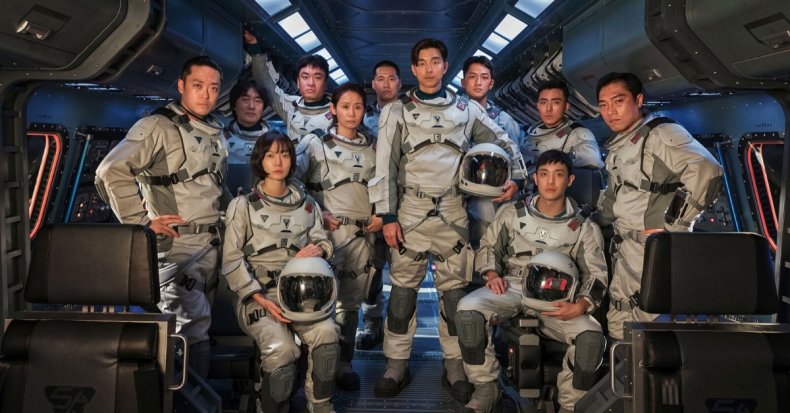 Round Six
Another original Netflix series, Round Six (also known as Squid Game in the English translation of its Korean title) follows a group of people who get involved in a mysterious survival game with a $40-million prize at stake.
Among the game players is Gi-hun, played by Lee Jung-jae, who struggles after being fired from his job. The Squid Game is a street game once played by Gi-hun and his childhood friend Sang-woo (Park Hae-soo).
"It's quite a physical game that only ends when there's a final winner, much like the survival game they play now. It's named as such because players are to draw different geometric shapes on the ground, which, as a whole, look like a squid," Netflix said last March.
Its exact premier date has yet to be released but it is down to run in 2021, according to IMDb.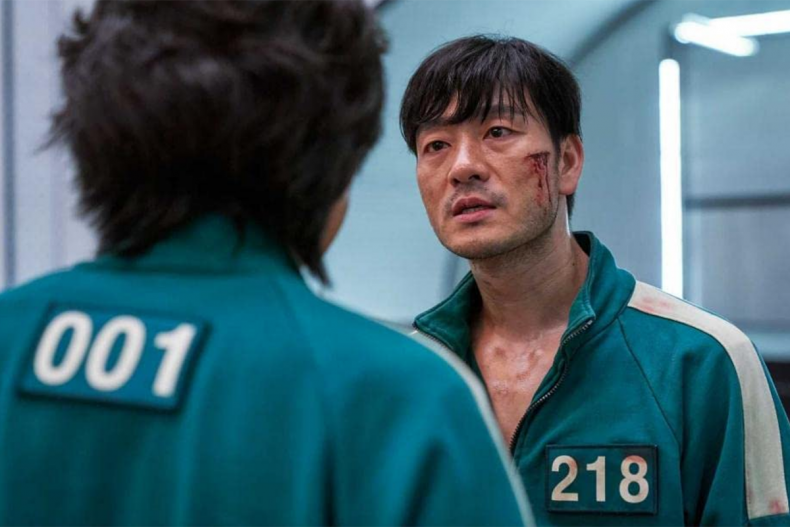 D.P.
Based on the webtoon D.P: Dog Days by Kim Bo-tong, D.P. follows a South Korean army private who encounters "confused young adults" during his assignment at a unit responsible for arresting deserters, Netflix said in a statement last July.
D.P. stands for "Deserter Pursuit," a unit within the army's military police that chases down AWOL soldiers.
Kim is also known for his award-winning webtoon series AMANZA, which was awarded Our Manhwa of Today, described as "the most prestigious award given for comics in Korea, presented by the Ministry of Culture, Sports and Tourism," Netflix said.
Netflix has yet to announce an official release date. But back in January, South Korea's Yonhap reported it is in the pipeline for 2021.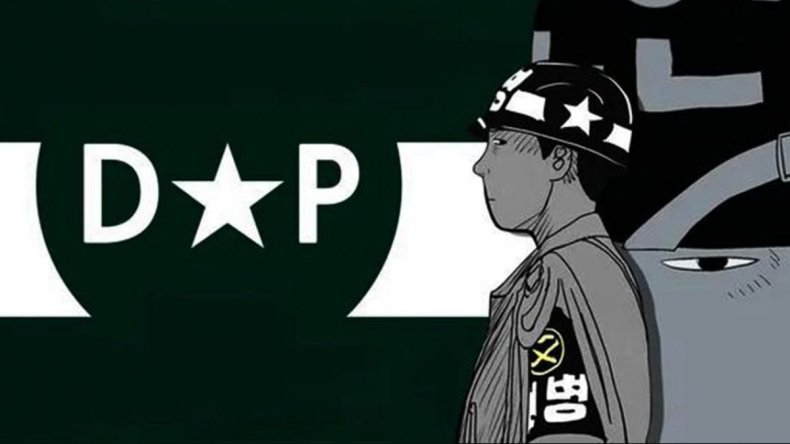 All of Us Are Dead
Another webtoon-based new series, All of Us Are Dead follows a group of high-school students who face various "dire situations" as they attempt to be rescued from a zombie invasion of their school.
Among the young cast members is Park Ji-hu in the role of On-jo, "the most popular girl at Hyosan High School."
Park is known for her 2019 debut in House of Hummingbird, which won her the Best Actress in an International Narrative Feature Film Award at the 18th Tribeca Film Festival in New York City.
Netflix has yet to confirm its exact release date but it is due for release in 2021, according to IMDb.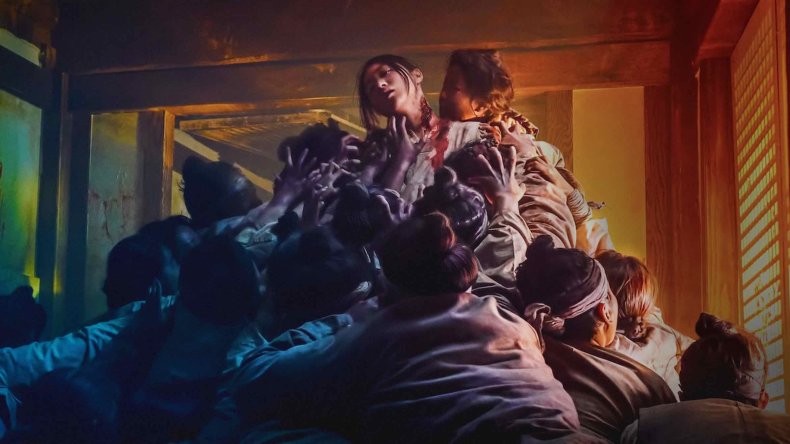 Hellbound
This year will also see the unveiling of Hellbound, an original Korean series from Yeon Sang-ho, the director of apocalypse thriller Train to Busan.
Based on a popular Korean webtoon titled Hell, Hellbound sees "supernatural beings appear out of nowhere to condemn people to hell."
The "highly-charged story" is about people who have to survive under "conditions of utter social chaos," Netflix said.
A premiere date has yet to be confirmed. But the show was mentioned by Netflix during their "See What's Next Korea 2021" media launch back in February.
Other New K-Dramas on Netflix in the Pipeline
Money Heist
A Korean adaptation of the hit Spanish crime drama Money Heist (known in Spanish as La casa de papel) will be unveiled on Netflix this year. The original Spanish series focuses on "members of the gang recruited by the Professor, hostages, and Task Force Team tackling the heist," Netflix said.
Set on the Korean peninsula, the show's Korean take aims to "breathe new life into the familiar storyline and bring the material afresh to global audiences," the streaming service said at the time.
An exact release date has yet to be announced but Netflix said "more details will come soon" in its March statement. The Hollywood Reporter reported last November that the show was expected to go into production sometime this year.
The series will star Oldboy's Yoo Ji-tae as The Professor. Kim Yunjin, the South Korean actress who starred in the Lost American television series, will feature as Seon Woojin, an inspector at the Task Force Team.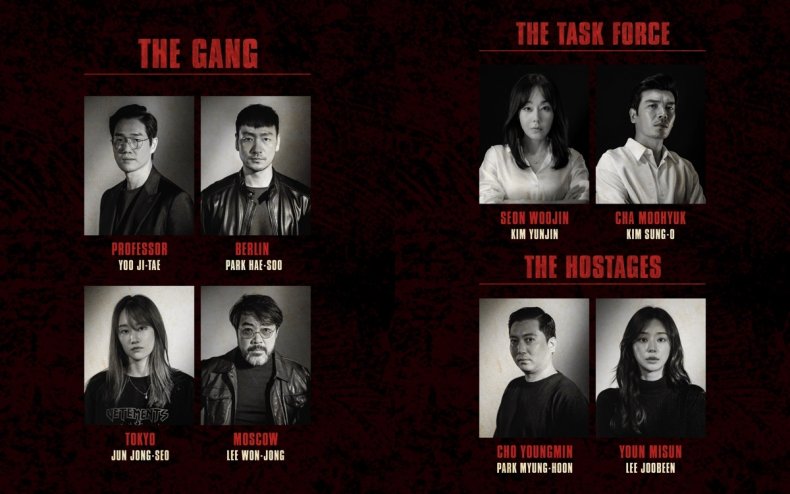 The Sound of Magic
Based on a popular webtoon known as Annarasumanara, The Sound of Magic is another upcoming original series from Netflix. Its release date has not been confirmed but it will be directed by Kim Sung-youn, who directed the popular 2020 K-drama series Itaewon Class.
The streaming service said the "touching drama" tells the story of a girl "who had to grow up too fast" and "a mysterious magician" living in an abandoned amusement park who is an adult but wants to remain a kid.