Sophie: A Murder in West Cork is the latest true-crime documentary series on Netflix. Across three episodes, director John Dower delves deep into the unsolved case of Sophie Toscan du Plantier, 39, who was found murdered at her holiday home in West Cork, Ireland, in 1996.
Sophie Toscan du Plantier was the wife of film producer Daniel Toscan du Plantier. In 1993, Sophie Toscan du Plantier purchased a cottage in Schull, a rural part of West Cork as a holiday home.
She arrived at her cottage alone on December 20, 1996, with plans to return to Paris to spend Christmas with her family, but sadly, she never made it.
On the morning of December 23, 1996, Sophie Toscan du Plantier's lifeless body was found by her neighbor.
As detailed in the Netflix documentary, Sophie Toscan du Plantier had been beaten to death with a concrete block.
There has only been one suspect in Sophie's murder—Ian Bailey, who gives his account throughout the three-part Netflix documentary, Sophie: A Murder in West Cork.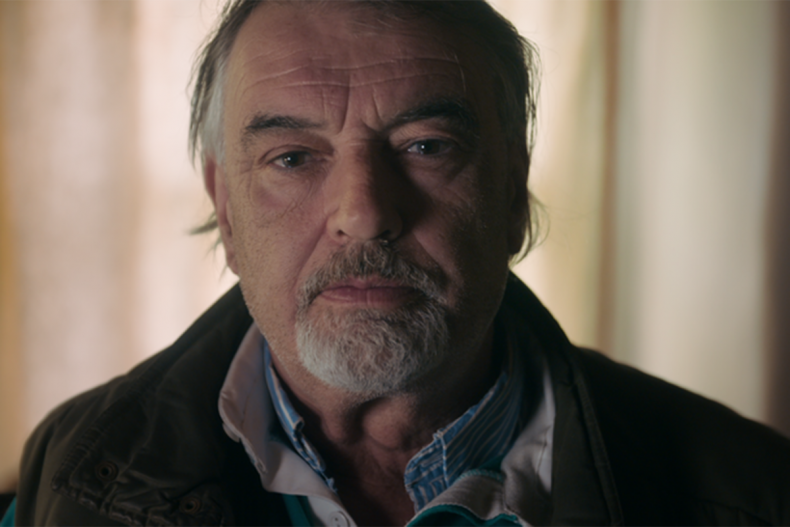 What Happened to Ian Bailey and Where is He Today?
Freelance journalist, poet, and gardener Ian Bailey is the only person to be charged and convicted with the killing of Sophie Toscan du Plantier. He has always denied his involvement in Sophie's death. Today, Ian Bailey is residing in Schill, Ireland, and continues to protest his innocence.
He became a suspect in Sophie Toscan du Plantier's murder two weeks after the death in January 1997, after a local woman made an anonymous call to police reporting she saw a man matching Bailey's description on a bridge near Sophie Toscan du Plantier's home. The woman later retracted her 1997 statements in 2005.
He was arrested again the following year, but there was insufficient evidence to take him to trial.
Suspicions were raised due to Bailey's history of domestic violence and in the days following the discovery of Sophie Toscan du Plantier's body, Bailey was noted to have multiple scratches on his forearms as well as a head injury.
Witnesses who also saw Bailey on the evening of the December 22, 1996, the night before Sophie Toscan du Plantier's death, did not recall him having any injuries.
He blamed these injuries on cutting down a Christmas tree on the morning of December 22, 1996, but investigators could not provide the same explanation for his injuries.
Bailey, a freelance journalist, also knew details about the case which were not yet public knowledge. Bailey told police he had become aware of Sophie Toscan du Plantier's murder at 1:40 p.m. by Irish Examiner reporter, Eddie Cassidy.
Cassidy insists he did not tell Bailey the victim was a French woman, but several witnesses reported being told by Bailey earlier that same morning he was reporting on a murder of a French woman, reported The Irish Times.
Bailey also claimed he had never met Sophie Toscan du Plantier, but several witnesses gave statements saying differently.
Bailey is reported to have told or heavily implied to at least eight people he was the one who killed Sophie Toscan du Plantier. He later claimed these "confessions" were either jokes or had been misunderstood.
Despite never being charged or tried in Ireland for Sophie Toscan du Plantier's murder, Bailey continued to protest his innocence throughout the early 2000s.
The Irish Examiner reported in 2003 Bailey filed a libel action against several newspapers in 2003 but lost. He then appealed to the High Court but withdrew his appeal to accept a settlement, where the newspapers acknowledged they never intended to suggest he had murdered Sophie Toscan du Plantier.
In February 2010, a European Arrest Warrant was issued by France, leading to the High Court in Ireland approving an extradition order.
However, Bailey appealed against his extradition to the Irish Supreme Court, which ruled in his favor on the grounds the French authorities had no intention to try him for Sophie Toscan du Plantier's murder at that stage.
Speaking at the ruling, Bailey said he was "thrilled" at the outcome, reported The Irish Times.
In 2015, Bailey lost a civil case against the Irish High Court where he claimed "sinister attempts" were made by the police to frame him. He also argued the Irish police coerced witnesses and tampered with evidence.
An inquiry into the handling of the Sophie Toscan du Plantier case concluded there was no physical evidence to prosecute Bailey and noted there had been "incompetence and abuse of process," reports France 24.
However, in March 2017, Bailey was arrested in Ireland as a result of a second European Arrest Warrant put out by the French authorities.
This time round, the warrant called for Bailey to stand trial for the voluntary homicide of Sophie Toscan du Plantier.
The High Court of Ireland accepted the warrant, but Bailey once again successfully fought against his extradition.
Two years later, a French court ruled in February 2019, there were "sufficient grounds" for Bailey to face trial in absentia, reported France 24 news.
A trial in absentia meant Bailey did not have to be physically present during the proceedings.
On May 21, 2019, he was convicted of murder by the Cour d'Assises de Paris (Criminal Trial Court) and sentenced to 25 years in prison. However, Bailey has never spent any time behind bars.
In October 2020, Ireland's High Court ruled Bailey could not be extradited to serve his sentence in France and since then, the Irish State has never challenged the High Court's ruling.
At the moment, the conditions of Bailey's extradition have hit a stalemate.
Speaking in 2013 to the documentary crew behind an RTÉ on the case Bailey said: "It is in my mind and intention to write a letter to the DPP (Director of Public Prosecutions) and I'm going to suggest that the DPP or the authorities in Ireland invite the French prosecutors to travel here to Ireland and to overview, under Irish law, my trial here. I would welcome it," reported The Journal.
Sophie: A Murder in West Cork premieres Wednesday, June 30, on Netflix.