The Top 10 True-Crime Documentaries on Netflix
True Crime has taken the world by storm in recent years, with many dramas and documentaries finding their home on Netflix. Newsweek has a complete list of the Top 10 true-crime documentaries on Netflix, from Making a Murderer to Don't F*** With Cats.
1. Making a Murderer
Widely considered as the first documentary series that sparked the true-crime obsession, Emmy-winning series Making a Murderer is the Netflix staple you do not want to miss.
Filmed over 10 years, the 10-part series delves deep into the case of Steven Avery, who served 18 years in prison for the wrongful conviction of sexual assault and attempted murder of Penny Beerntsen.
He was exonerated in 2003 but later charged in 2005 and convicted in 2007 for the murder of Teresa Halbach, something which he has always denied.
His nephew Brendan Dassey was also accused and convicted of being an accessory to the murder.
Netflix also released Making a Murderer: Part 2 which explored the aftermath of Dassey and Avery's conviction and the appeals process.
2. Amanda Knox
The self-titled 2016 true-crime documentary Amanda Knox, explores the case of Amanda Knox who was twice convicted and acquitted of murdering 21-year-old Meredith Kercher.
She spent nearly four years in an Italian prison, before being acquitted by the Supreme Court of Cassation.
Knox speaks in the Netflix documentary about her relationship with Kercher, her death, and subsequent arrest alongside her murder trial and experience in prison.
The documentary also features interviews with her ex-boyfriend Raffaele Sollecito, Italian prosecutor Giuliano Mignini, and Daily Mail reporter Nick Pisa.
3. The Staircase
The Staircase had been on the true-crime radar for over a decade before it made a huge breakthrough on Netflix.
The story of Michael Peterson, who was convicted of murdering his wife Kathleen Peterson, first landed on screens in 2004 and was documented by Oscar-winning French writer and director, Jean-Xavier de Lestrade.
In December 2001, novelist Michael Peterson called 911 to report his wife, Kathleen, had fallen down the stairs in their home in Forest Hills, North Carolina.
Michael Peterson insisted his wife was drunk, but the authorities believed he had bludgeoned her to death with a blow poke, which was missing from the house.
Lestrade returned to film Peterson and his family in 2012 and 2013, covering developments in the case and three episodes were made especially for Netflix.
In 2018, the original 10 episodes of The Staircase, plus the three specifically made for Netflix were made available on the streaming platform.
4. Abducted in Plain Sight
Abducted in Plain Sight is a 90-minute film that looks into the extraordinary story of the Broberg family and their daughter Jan.
In October 1974, Jan at 12 years old was abducted by their family friend and neighbor Bob "B" Berchtold, whom they had met through the Mormon church.
She was also brainwashed into believing that to complete her special "mission" she would have to have a child with B.
The documentary looks into how the kidnapping took place and the complicated events that followed, involving her parents.
In 2003, Jan's mother, Mary Ann wrote the book Stolen Innocence: The Jan Broberg Story, which the documentary is based on.
5. Trial 4
Trial 4 tells the true story of Sean Ellis who was wrongfully convicted as a teenager of shooting dead Boston police officer John J. Mulligan in 1993.
Across eight episodes, the gripping documentary follows Ellis' fight for freedom as he awaits a potential fourth trial and attempts to expose the systemic racism and corruption within the justice system which landed him in jail in the first place.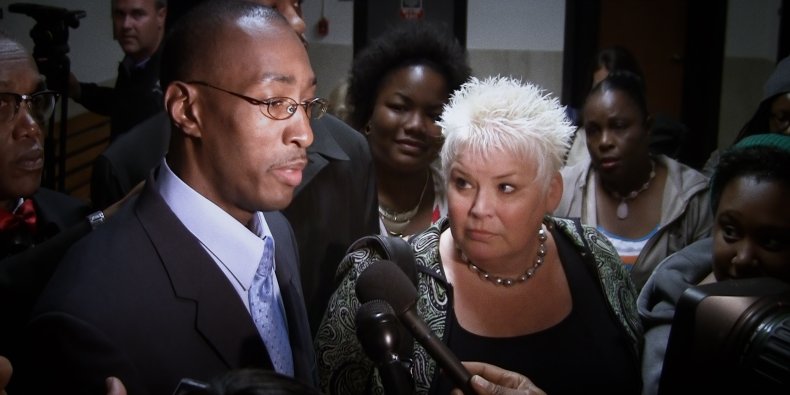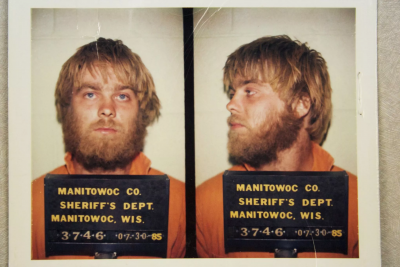 6. Conversations with a Killer: The Ted Bundy Tapes
Conversations with a Killer: The Ted Bundy Tapes features over 100 hours of interviews and archival footage of American serial killer Ted Bundy.
Bundy kidnapped, raped, and murdered numerous young women and girls throughout the 1970s, eventually confessing to 30 murders, committed in seven states.
The documentary also features interviews with his family, friends, surviving victims, and the police who worked on the case.
The Ted Bundy Tapes was created, directed, and written by Joe Berlinger who went on to direct the film, Extremely Wicked, Shockingly Evil and Vile, starring Zac Efron as Bundy.
7. Night Stalker: The Hunt for a Serial Killer
Night Stalker: The Hunt for a Serial Killer is a four-part miniseries about serial killer, kidnapper, child abuser, and burglar Richard Ramírez.
From June 1984 until August 1985, Ramírez broke into homes and sexually assaulted or killed his victims in the Greater Los Angeles area as well as in the San Francisco Bay Area.
In total, Ramírez is believed to have killed at least 14 people and raped and tortured 24 others
The series documents Ramírez's upbringing, his crimes, arrest, and subsequent incarceration after evading capture for more than one year.
Night Stalker: The Hunt for a Serial Killer is told through first-person interviews with the officers who worked on the case and survivors. The documentary series also includes never-seen-before archival footage and photographs.
8. The Innocent Man
The Innocent Man is the true-crime documentary series based on John Grisham's 2006 book The Innocent Man: Murder and Injustice in a Small Town.
Across six episodes, the true-crime documentary examines two murders in the town of Ada, Oklahoma in the 1980s—Debra Sue Carter and Donna Denice Haraway—and considers the potential false confessions of Tommy Ward, and Karl Fontenot who remain in prison today but maintain their innocence.
Like the book, the documentary also recounts the wrongful convictions of Ronald 'Ron' Keith Williamson and his best friend Dennis Fritz.
9. American Murder: The Family Next Door
American Murder: The Family Next Door tells the story of the 2018 Watts family murders, using archival home footage, social media posts, recordings, phone calls, and text messages to depict the shocking events that occurred on August 13, 2018.
Chris Watts murdered his pregnant wife Shanann and their two young daughters, Bella, 4, and Celeste, 3, and was arrested two days later on August 15, 2018.
Before his arrest, Chris Watts played an active role in the search, giving interviews to Denver stations KMGH-TV and KUSA-TV outside his house pleading for his family's return.
During its first month of release in October 2020, over 52 million households watched the documentary, making it the most viewed feature documentary on Netflix to date.
10. Don't F*** With Cats: Hunting an Internet Killer
One of the most gripping and bizarre true-crime documentaries ever to grace screens is Netflix's Don't F*** with Cats: Hunting an Internet Killer.
The three-part series chronicles the events of an online manhunt to find Luka Magnotta, a Canadian model who was responsible for several animal cruelty videos posted online.
However, internet sleuths were shocked to uncover Magnotta was ready to commit murder.
Update 8/02/21 9:51 a.m. ET: This article was updated with additional pictures.