Netflix 'Unbelievable': Where is the Real Marie Adler Now?
If you've watched Netflix's Unbelievable, the story might just live up to its name. In the crime thriller, which premiered Friday, an 18-year-old woman reports she is raped but later says she lied amid pressure and bullying tactics by the investigating officers. But Unbelievable, as appalling as that premise may be, is based on a true case.
Unbelievable is based on the experiences of Marie Adler, the Lynwood, Washington, teenager played with such poise by Booksmart's Kaitlyn Dever.
The Netflix drama is based primarily on a 2015 Pulitzer Prize-winning ProPublica and The Marshall Project article, which first gave voice to Marie's ordeal. The series is almost an exact interpretation of the article with very few fictitious flourishes by its producers.
The real Marie consulted on the Netflix series, however, she has retained a fair level of anonymity by choosing not to appear in the public eye. (The ProPublica article uses only her middle name, Marie, and contains no pictures of her.)
But if you've already binged through all eight episodes of Unbelievable and are curious what became of Marie, here's what we do know.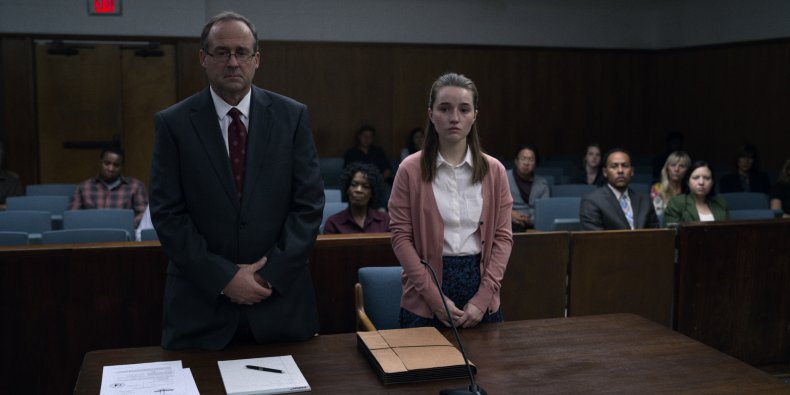 What happened to the real Marie Adler?
As noted above, Marie isn't the real Marie's real name. Marie is her middle name, while it can be deduced that Adler was chosen by the show's producers.
The story of what happened to Marie is just as it is in the series: In 2008, aged 18, Marie reported that she was raped by a man who broke into her house, held her at knifepoint and bound and gagged her. Marie wasn't believed by the investigating officers and was coerced into saying she lied. Marie was charged with false reporting and ordered to pay $500 and attend counseling in order to avoid jail. Three years later, Marie was vindicated when two detectives in Colorado solved the case of a serial rapist and found evidence of her assault among the suspect's belongings.
The real Marie has spoken out publicly only a handful of times about what she went through. First, in the ProPublica and Marshall Project article that inspired the show, then on an episode of the podcast This American Life in 2016, and now, through the Netflix series.
Marie agreed to sell the life rights to her story for screen adaptation to Unbelievable's executive producers, including Erin Brockovich writer Susannah Grant and Katie Couric. Ken Armstrong, who co-wrote the article the series is based on, and still keeps in touch with Marie, told The Hollywood Reporter earlier in September that Marie decided to do this because she "knew that if people were familiar with her story, it was less likely that the same thing would happen to someone else."
As for her life now, Marie is now a long-haul truck driver, according to Armstrong.
In a February 2018 interview with NPR, Armstrong said, "These days she's a long-haul truck driver. She drives an 18-wheeler across the country. She and I speak fairly often. And it seems like every time I talk to her she's in a different state. She is strong. And she is resilient."