Netflix Says 'Wet Hot American Summer' to Return—in the 1990s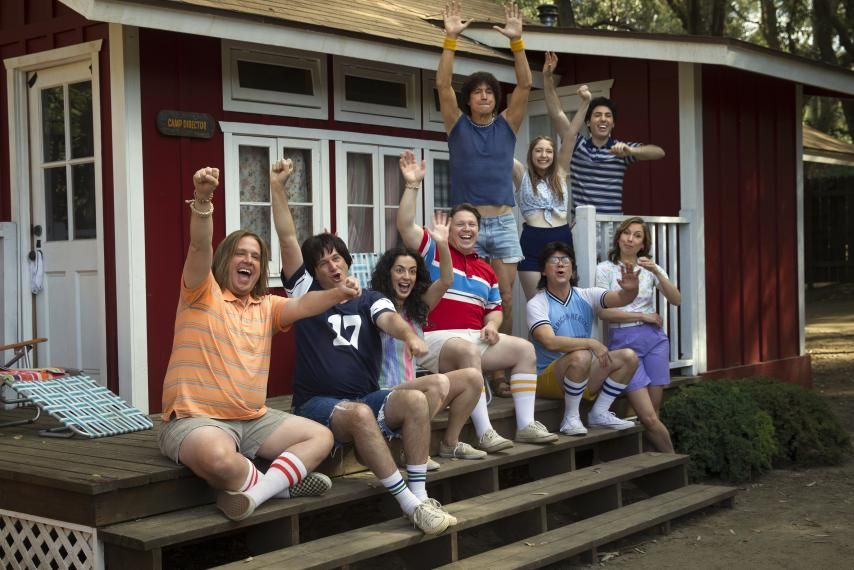 When Netflix announced it was reviving the 2001 cult comedy film Wet Hot American Summer as a prequel, fans asked why its creators weren't picking up where the film leaves off, when the characters say in the original film that they will meet again in 10 years.
Now, following the success of the 2015 Netflix series, Wet Hot American Summer: First Day of Camp, Netflix and the show's creators say they are doing just that.
Netflix announced on Wednesday that it will be releasing Wet Hot American Summer: Ten Years Later in 2017. The streaming service offered no other details.
"Oh snap! This just happened," co-creator Michael Showalter wrote on Twitter.
Michael Ian Black, who appeared in the film and prequel and has long collaborated with Showalter and the other co-creator, David Wain, responded, in his usual deadpan, "Am I in this? Why is this the first I'm hearing about this?"
The original Wet Hot American Summer takes place on the last day of summer camp in 1981. At the end of the film, the characters, who are dysfunctional counselors at the camp, decide to meet again in a decade, which would be in 1991, by the film's timeline.
"Let's all promise that in 10 years from today we'll meet again and we'll see what kind of people we've blossomed into," Ben, played by Bradley Cooper, says in the film.
"Let's say 9 that way we can be here by 9:30," Showalter's character, Coop, says.
"Well, no, why don't we say 9:30 and then make it your beeswax to be here at 9:30?" responds McKinley, played by Black.
The characters will be in their late 20s. Bonus material includes scenes from that meeting, but it was not immediately clear if the new series would stick to the characters as they appear in those scenes.
"Summer camp for us was such a rich, heightened, dramatic time," Wain tells Newsweek last year, "so I don't think you ever run out of stories to tell in that world. And of course, we always just had great affection for those particular characters and those storylines and those actors, and so doing more of it was always something we were hoping we'd get a chance to do."
Asked last year why the first Netflix revival didn't pick up where the movie leaves off, Wain said, "There's no specific reason. Maybe we will do that someday. I just felt like the prequel for us seemed like the next logical thing to do."
Essentially all of the actors from the original film returned for First Day of Camp, including those who have become major stars since the original film, such as Cooper, Amy Poehler, Paul Rudd and Elizabeth Banks. The series was well-received by critics.
"It was the same dumb humor, the same dumb people, the same short-shorts," Black told Newsweek last year.
Deadline reported that Wain and Showalter will be writing Ten Years Later and that Wain is directing. It was not clear if the new installment would appear in episode format.