Nevada Family Alliance Wants Teachers to Wear Body Cameras to Keep Critical Race Theory Out of Schools
The Nevada Family Alliance has suggested that teachers in the Washoe County School District should wear body cameras to ensure that they're not teaching critical race theory (CRT). CRT is a field of study that analyzes race and racism as a social dynamic throughout history.
"Creating a record that could be viewed by appropriate parties, if necessary, might be the best way to urge teachers to stick to traditional teaching," Karen England, executive director and founder of the Nevada Family Alliance, said in a statement released on Wednesday.
"We expect that the teachers' unions will reject this proposal immediately," England continued. "But we should ask, what they have to hide? If police do a better job interacting with the public when they are wearing body cameras, how much more important is it for teachers to do the same?"
England and her organization claim that the school district has made "concerted efforts to indoctrinate students in the leftist narrative" allegedly associated with CRT.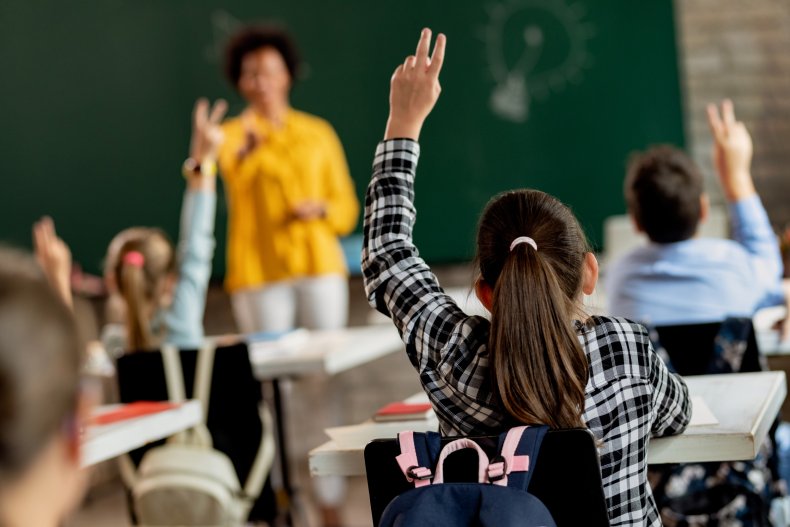 At the end of April, the school district began soliciting input on its supplemental English Language Arts curriculum for its kindergarten through 5th-grade students. The new curriculum focuses on "integrated social justice learning experiences [that] provide opportunities for valuing human dignity, fostering cultural diversity and building critical thinking," the district wrote on its website.
"The materials are not aligned with Critical Race Theory," the district's website continues. "There has been a lot of misinformation, and we want to be clear that this is false."
Some sample 5th grade discussion questions ask, "How does white male privilege allow people to have a false sense of self?" and "Why are stories about heroes most often about males who are not members of diverse communities?" KTVN reported.
At a Tuesday meeting, District Superintendent Kristen McNeill proposed that a task force of parents, students, staff and district leaders should examine what the school curriculum should teach, according to the Reno Gazette Journal.
England has a history opposing policies aimed at protecting transgender students and LGBTQ awareness, The Nevada Independent reported.
She authored a 2015 state bill to limit bathroom access for transgender students. She has also suggested that parents keep their children at home during the "Day of Silence." The day is an annual demonstration in April in which LGBTQ students and allies remain silent to symbolically represent the silencing of LGBTQ students.
Numerous Republican states and leaders, including former President Donald Trump, have banned CRT as an allegedly racist and divisive form of "radical ideology." They believe CRT teaches that white people are evil and indoctrinates people into "hating our country."
Proponents of CRT say that it is necessary to help Americans understand the historic influence of race and methods for undoing modern-day racism.
Newsweek contacted England and the Washoe County School District for comment.