Why Are States Running Out of Weed? Nevada's Marijuana Shortage After Starting Recreational Sales Is Typical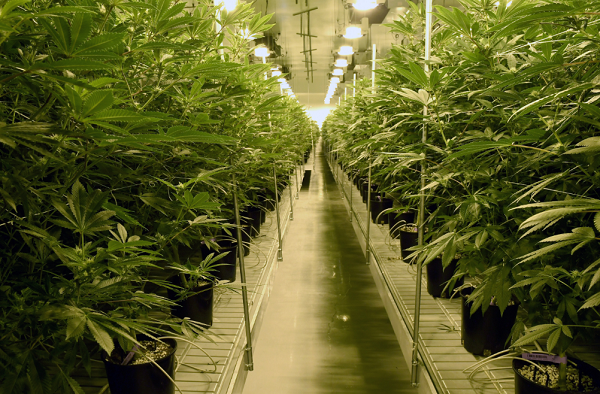 Nevada officials may have underestimated the high level of anticipation for the state's new recreational marijuana law, because in its second weekend after launching the adult-only program, Nevada nearly ran out of pot. The shortage isn't all that surprising, though, because other states have also suffered from low weed supplies shortly after rolling out recreational laws.
The state had its first weekend of recreational sales on July 1, finally allowing adults 21 and up to legally purchase marijuana products at certified dispensaries across Nevada.
The long days of planning and establishing the recreational program paid off too. After having to wait nearly eight months to visit recreational dispensaries—Nevada already had medical stores in various cities before recreational laws were passed in November—customers by the thousands stood in hours-long lines to make their first purchases. The high demand resulted in about $3 million in sales revenue and $500,000 in tax revenue within the first four days of the recreational program's launch, according to the Nevada Dispensary Association.
The state sold so much pot in the first weekend alone that Governor Brian Sandoval decided Friday to declare a state of emergency, giving the green light for state officials to consider approving emergency regulations to help combat the shortage, according to the Reno Gazette-Journal. Under the emergency regulation, more applicants would be allowed to apply for distribution licenses, as well as transportation licenses that would allow them to carry recreational marijuana from cultivation and packaging sites to dispensaries.
"Based on reports of adult-use marijuana sales already far exceeding the industry's expectations at the state's 47 licensed retail marijuana stores, and the reality that many stores are running out of inventory, the Department must address the lack of distributors immediately. Some establishments report the need for delivery within the next several days," department spokeswoman Stephanie Klapstein said in a statement to the Reno Gazette-Journal.
The department is expected to vote on the regulation Thursday.
Shortage of cannabis following the start of recreational programs is fairly typical: When Colorado first went completely legal back in 2014, plenty of dispensaries saw products cleaned from shelves due to the high volume of customers. Products were sold so rapidly that some cultivators literally ran out of plants and had to wait for another harvest to deliver weed items to dispensaries.
"[The state of Colorado] underestimates the amount of marijuana people use. Literally," Genifer Murray, founder and CEO of CannLabs, an analytical marijuana testing facility, told the Daily Beast at the time. "They have no idea."
Similarly, in Washington, many state officials expected legal cannabis to sell out "within hours or days" following the recreational program's launch, due to the low number of harvest licenses the state allowed growers, processors and distributors.