New Audi EV Design Ethos, High-Tech Features Influenced by China, California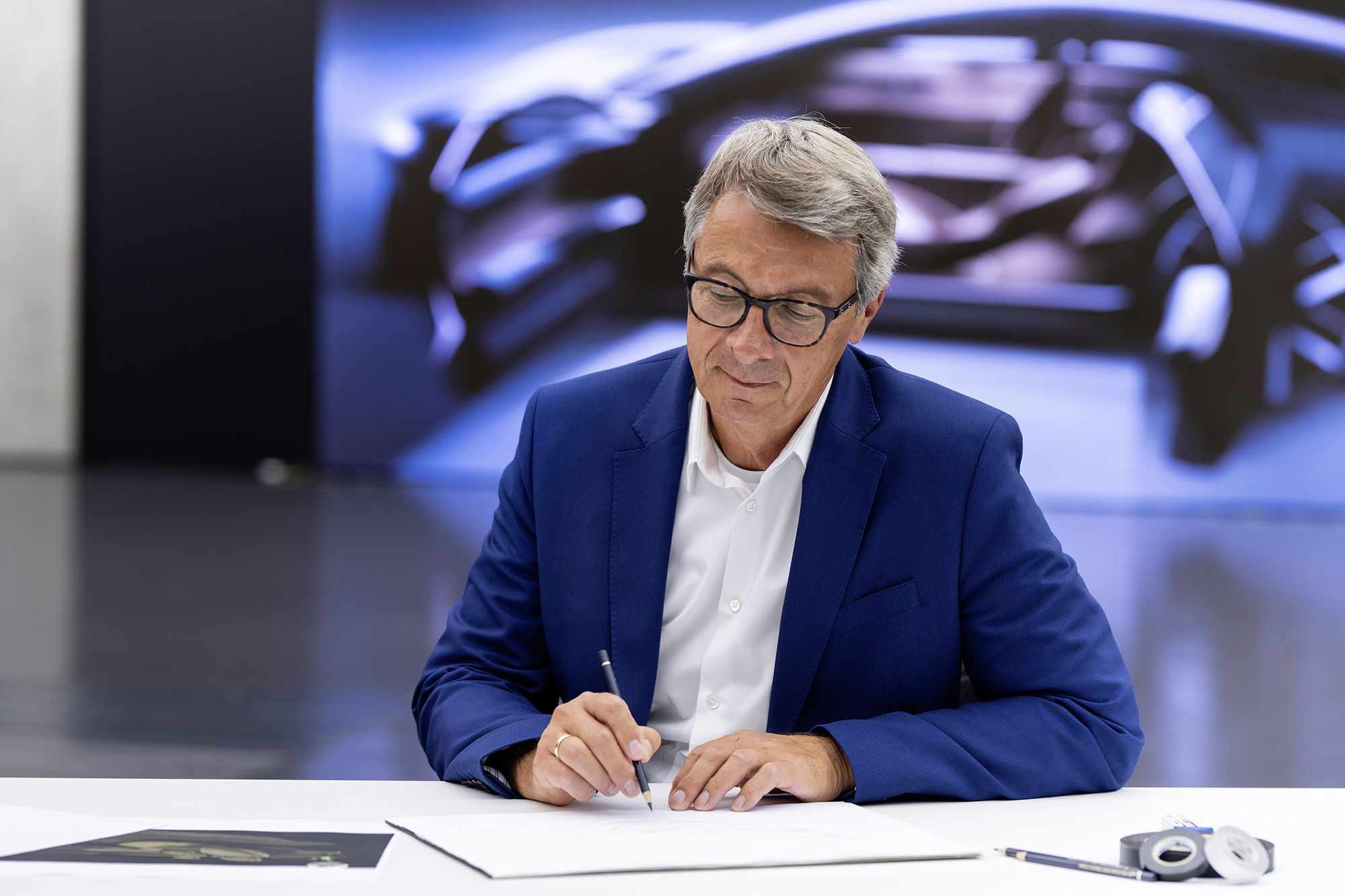 The future of an electrified Audi lineup still starts with a traditional pen and paper. As the company prepares to go all-in on its electrified models plan, a number of themes are emerging that push the level of luxury into new territory.
Designers across the automotive world are learning a new way to craft cars. New battery electric vehicle platforms allow for wheels to be pushed further out, cabin floors to be flat, and noses to be shortened. The proportions of a vehicle are allowed to change drastically.
"As a designer, there has never been a time as exciting as today. Right now is the best time to rethink and reconfigure automobile design – to put it briefly: to lead car design into the future," said Audi head designer Marc Lichte.
Three forthcoming concept models will take a look at what this reconfiguration looks like at Audi. Skysphere, Urbansphere and Grandsphere push luxury travel into the future. They're all underpinned by one common module but have shared momentum.
Each Sphere sees its purpose as a living space magnified. This doesn't just mean the interior. A connection between the outside world and inside the cabin is seen as a necessity as many of the guidelines dictating generations of car design dissolve.
The first concept to see the light of day will be Skysphere. It is slated to arrive during Monterey Car Week a month from now. Grandsphere makes its debut during IAA 2021 in September. Urbansphere is set to debut in the first half of 2022.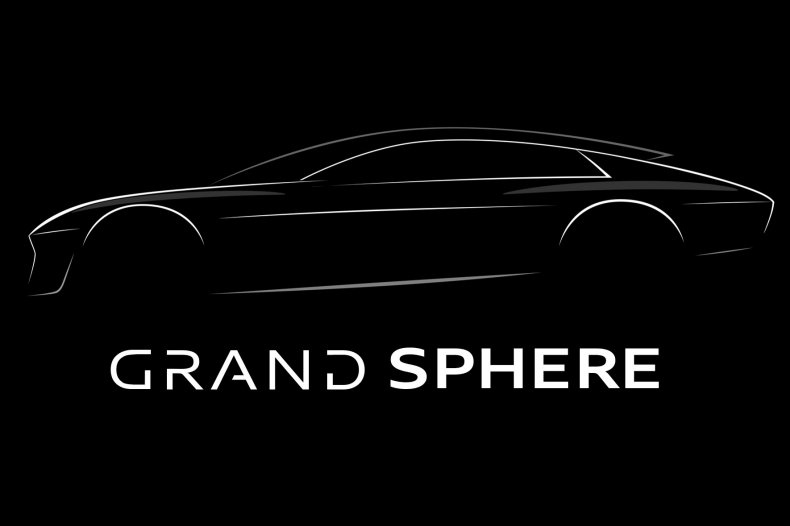 They each take into account overarching design themes that play into present and future Audi vehicles: dynamism, distinction and comfort. Unlike the Audi AI:CON or AI: ME concept cars, the Sphere models are "presenting lines, technologies, and spaces for experience that are expected to turn up again" in the next few years in initial serial cars.
That means that the design and technologies showcased in the next year will be on the road sooner rather than later. The direction set forth by the Spheres is currently being integrated into planned models by a workforce of 450 designers and engineers in 25 countries worldwide. That includes teams at Audi's headquarters in Ingolstadt, Germany as well as at the company's design studios in Beijing, China and Malibu, California. Those locations are informing innovation and styling of future models.
"For Chinese people, the car is a workplace and living space all in one. It is not just a mode of transport, but an extension of the self and, moreover, it represents individuality and, in particular, affluence," said Yunzhou Wu, a coordinator for the interior design team.
"The vehicle's appearance can come across as more ambitious, more colorful, and overall more conspicuous than in Europe, for example. In the interior, apart from the driving experience and exclusivity, connectivity and interaction play an increasingly important role when we are in rush hour traffic here, for instance... The Chinese are very digitally savvy and open to technology. The smartphone is an indispensable life companion. They expect big touchscreens, super clear images, intuitive operation, ample networking, and their own onboard W-Fi."
Wu leaves his office in China as Gael Buzyn's alarm clock is waking him up. The head of Audi's Malibu studio uses the influence of American luxury car culture to inform design choices. "Like Beijing, Malibu is an important satellite in Audi's design cosmos for understanding and interpreting market conditions and customer needs for the brand on site," said Buzyn.
"The 'American way of life' is inconceivable without cars. In the United States, there are more licensed vehicles than there are drivers licenses," he noted. "We're here because California is the epicenter and trend setter for lifestyle, new vehicle trends and digital technologies. What's 'in' here today the whole world might have tomorrow."
As part of its plans, Audi intends to not change the hallmark design features that the company is known for, promising that an Audi will still look like an Audi. However, the model lineup is certain to change.
Audi has announced plans to introduce a large electric car by 2025. Its footprint is expected to be the size of the current A8 but it will have the new styling and engineering of the most modern vehicles the company offers. The D-segment vehicle will shift luxury from the back of the vehicle to both seating areas and offer enhanced concierge experiences. It will have a slender cabin, big wheels and comfortable seats. Pricing for the flagship car is expected to be higher than any Audi sedan on the market today.
The company, which does not offer a vehicle with Level 3 autonomous driving technology, aims to have a vehicle with Level 4 tech on the road soon with its use limited to specific roadways.
This thought leads to Audi's consideration of roll the traditional steering wheel and accelerator and brake pedal have in future vehicles. Can they be stored? Should they be? MINI's new concept model recently explored this as well.
The interplay between driving system and technology, and comfort and style isn't going away anytime soon. Automakers worldwide are working to shift focus as technology rapidly evolves and the user experience overtakes traditional vehicle priorities.