New CDC Director Brenda Fitzgerald Inheriting Vaccine Skeptics, Drug Abuse and Antibiotic Resistance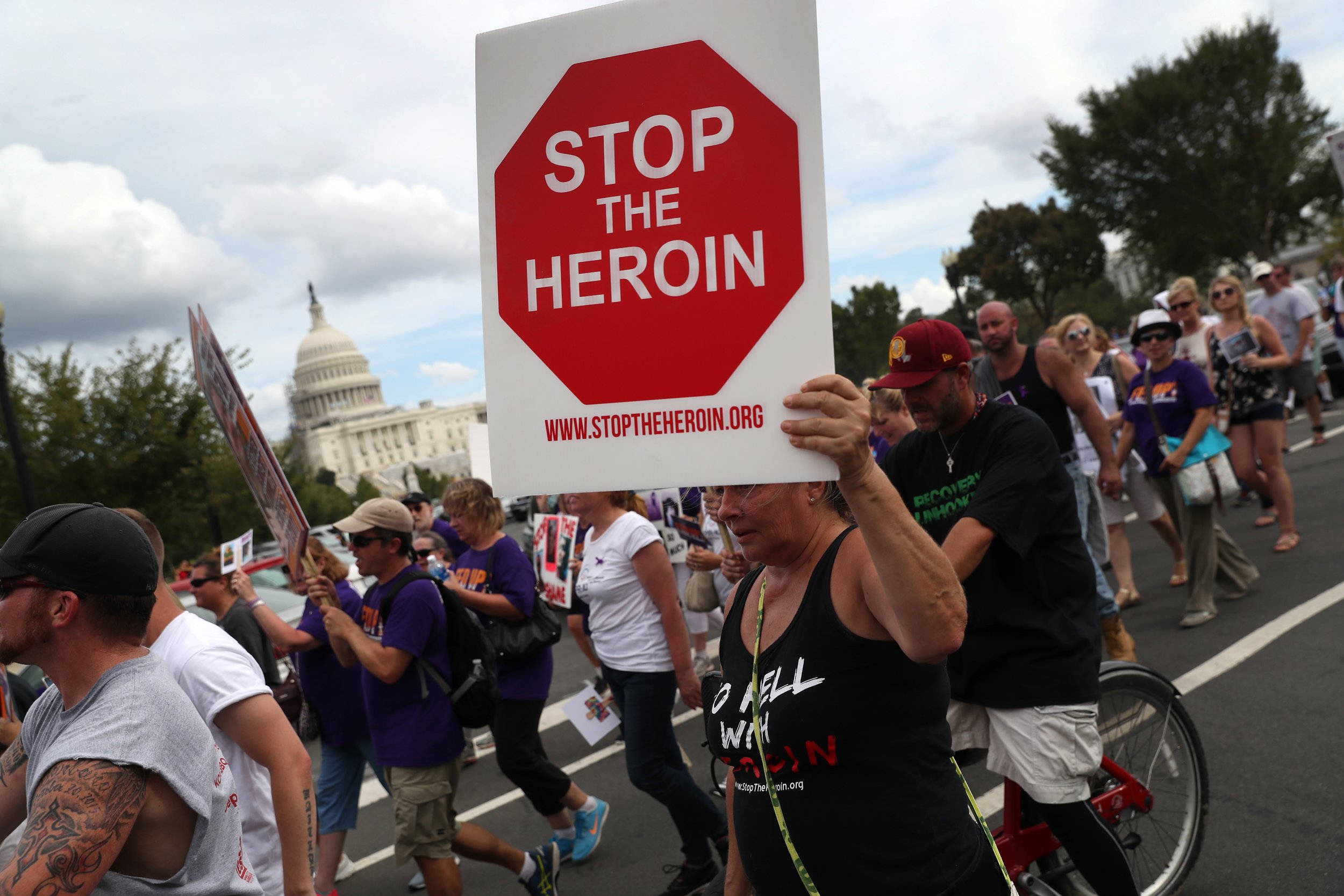 A new director of the Centers for Disease Control and Prevention has finally been named. The Trump administration announced the appointment Thursday of Brenda Fitzgerald, Georgia public health commissioner, to the post.
As CDC director, Fitzgerald, 70, an obstetrician-gynecologist who has held her current position in Georgia since 2011, will inherit a host of harrowing issues. Deaths from drug overdoses are continuing to rise. Up to 65,000 people died from overdoses in the United States in 2016, an estimated increase of about 19 percent from 2015, according to the New York Times. The state of Ohio recently filed a lawsuit alleging that several pharmaceutical companies are largely to blame for the epidemic of opioid addiction currently gripping the country.
Related: Who is Jerome Adams? Surgeon general pick battled HIV outbreak with clean needles in Indiana
Vaccine skepticism, the position that immunizations could be tied to autism and other problems and that health officials have either hidden evidence or not conducted rigorous enough investigations, has been emboldened under the Trump administration. Numerous studies have uncovered no link between vaccines and autism or any other chronic condition. Despite that data, many individuals have remained doubtful of the safety of vaccines, many of which prevent otherwise fatal diseases. Trump has publicly questioned the safety of vaccines, and earlier this year he met with Robert F. Kennedy, Jr., who has called vaccine research into question.
That movement has been accompanied by outbreaks of measles in communities where the vaccine regimen advised by the CDC has not been followed by enough of the population. In Minnesota, a Somali immigrant community targeted by the anti-vaccine movement is currently battling a severe measles outbreak.
Antibiotic resistance also threatens U.S. and global health. Bacteria that cause dangerous infections are becoming increasingly resistant to the armamentarium of antibiotics currently available. The World Health Organization just reported that antibiotic-resistant gonorrhea is on the rise. In the U.S., 2 million people are now infected every year with bacteria that antibiotics cannot kill. And the culprits are everywhere. A new study found further evidence that triclosan, a common ingredient in soap and toothpaste, could be fueling antibiotic resistance.
The appointment of Fitzgerald, an associate of Health and Human Services Secretary Tom Price and a former adviser to ex-House Speaker Newt Gingrich, follows close on the heels of last week's nomination of Jerome Adams as surgeon general. As state health commissioner of Indiana, Adams was integral to the approval of a syringe exchange program to help tackle an HIV outbreak there that began in 2015. Whether Fitzgerald and Adams will advocate a nationwide program to address the raging opioid epidemic remains to be seen.
The CDC is the federal agency charged with protecting the health of Americans and also monitoring health threats abroad. The agency oversees current and emerging infectious diseases, immunizations, HIV/AIDS, sexually transmitted diseases, birth defects, injury prevention and control, environmental health concerns and chronic diseases, among many other areas. The CDC received $891 million in federal funding in 2016 that included more than $300 million for vaccine programs. The last CDC director, Tom Frieden, resigned in January and Anne Schuchat, who first joined the CDC in 1998, has been serving as deputy director since then.