Claims of New Evidence Proving Casey Anthony Killed Caylee Just A Publicity Ploy, 'Tot Mom' Lawyer Jose Baez Says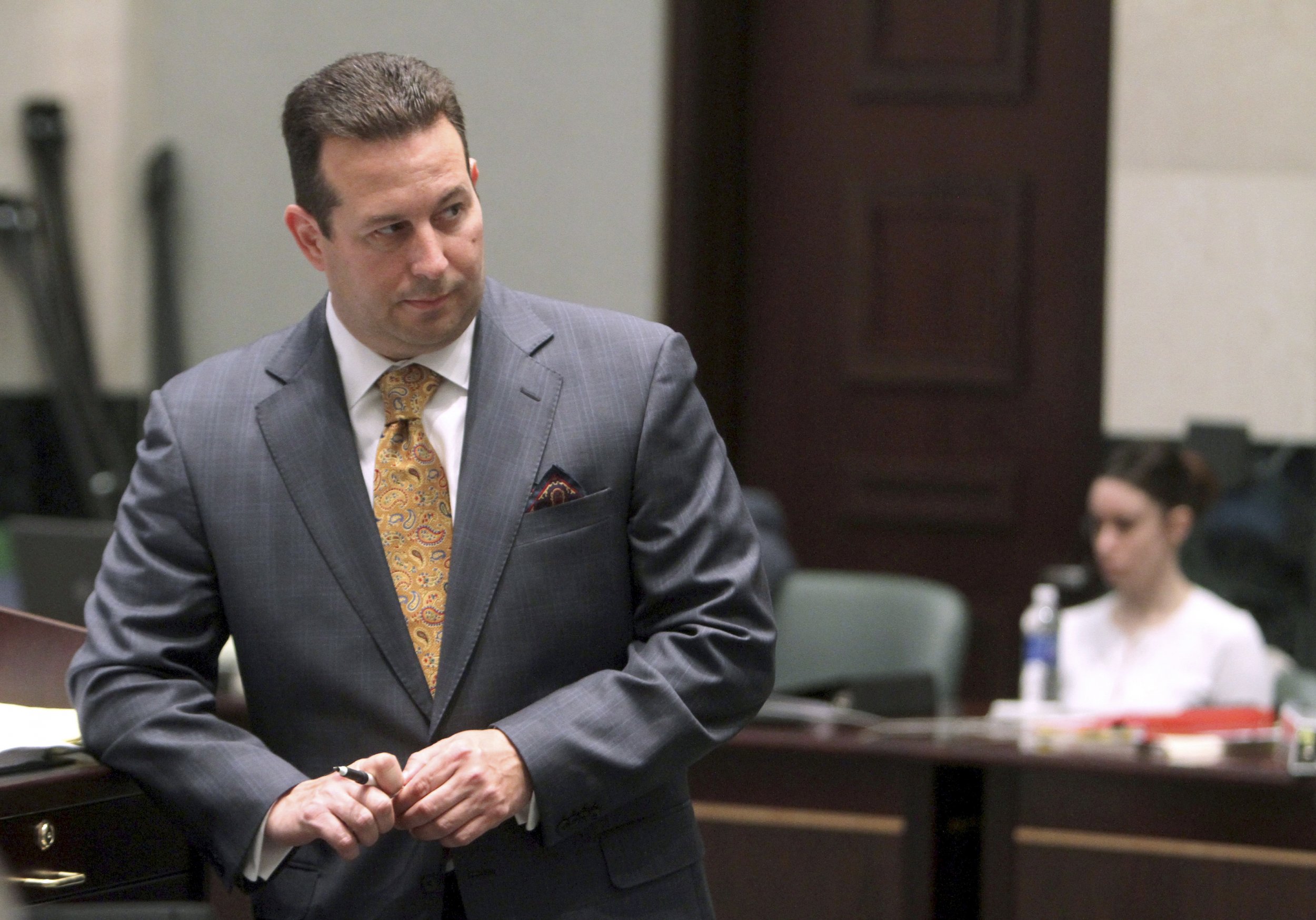 Updated | Claims by the former lead prosecutor in the O.J. Simpson trial that she has uncovered new evidence that would implicate Casey Anthony in the death of her two-year-old daughter, Caylee, are false and nothing more than a publicity ploy, according to the "tot mom's" lawyer.
Jose Baez, who represented Anthony in the high-profile summer 2011 trial, blasted Marcia Clark on Sunday night, two weeks after the host of the forthcoming A&E docuseries, Marcia Clark Investigates The First 48, told reporters she had cracked the case back open.
"They are completely incorrect," Baez told Newsweek. "This is a marketing scam."
While on a press tour earlier in January, Clark revealed she had re-examined evidence Baez had detailed in his book, Presumed Guilty: Casey Anthony: The Inside Story, and found a significant error. Baez wrote that someone in the Anthony home had searched for "foolproof suffocation" at 1:51 p.m., just an hour before Caylee died. In his book, Baez charged that Casey's father, George, had likely performed the search since he was "feeling suicidal."
But now Clark is saying that the program used by experts in the trial was flawed and claims that the search was actually conducted at 2:51 p.m. instead of 1:51 p.m due to incorrect timestamps.
"At which point we know based on cellphone pings that George Anthony was at work, he was not at home. And that the only person who was at home when 'foolproof suffocation' was searched for was Casey Anthony. A pretty big deal," Clark said.
Baez, repeatedly referring to Clark as the "failed O.J. Simpson prosecutor," said there is no basis for Clark's new allegations.
"Every year or so, some show or article tries to use a marketing ploy by claiming to have discovered new evidence in the Casey Anthony case," Baez said in a statement before tearing into her claims.
Referring to Clark's claims that there's an "untraceable copy" of the hard drive available that was given to an "amateur sleuth" six years ago, Baez said he has the only copy. He added that he had the "finest computer experts in the world" review his findings and pointed out that computer evidence can be tampered with, citing his argument that the prosecution's allegations that Casey Anthony had conducted 84 searches for chloroform actually referred to 84 visits to Myspace.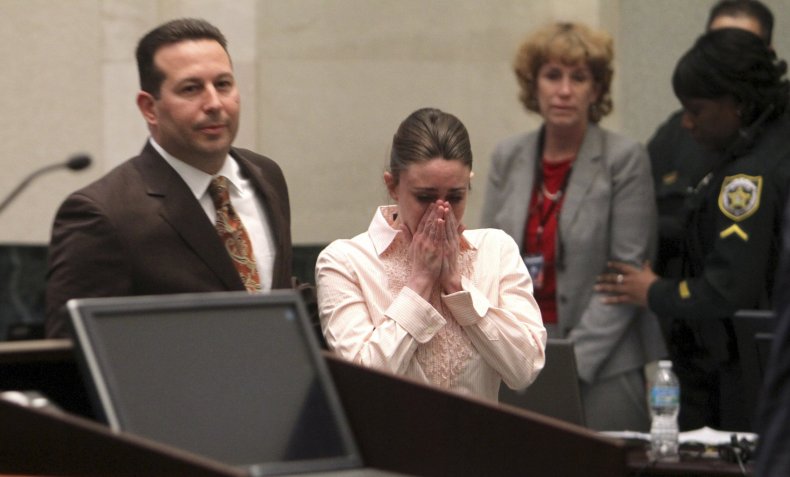 The Orlando lawyer also said that Clark would have had no way of knowing where George Anthony was since law enforcement did not have the cell tower information for June 16, 2008—the day that Caylee died. So while the prosecutor could have gathered that Casey was on the phone with her dad, she wouldn't have been able to conclude his location at the time, Baez said.
"It was a major point of contention during the trial, perhaps A&E or Marcia Clark should have watched the trial before making such obviously false assertions," he wrote.
Finally, Clark's assertion that Casey Anthony had performed the searches is flawed since George Anthony had testified she had left the home shortly before 1 p.m., meaning that she would have been unable to use the computer on an almost continuous basis, according to Baez.
"The marketing geniuses and failed O.J. Simpson prosecutor did not think this one through and neither does the media reporting it as fact," he said.
But Clark shot down claims that her findings are faulty.
"Our only goal with this project is to bring the truth to light. I stand by the accuracy of our investigation," she told Newsweek in a statement.
She said Baez and his computer expert declined to talk to her as part of her investigation and encouraged him to tune in "to see the truth about this case."
Baez is reportedly working on a book about his experience representing NFL star Aaron Hernandez, who was found guilty of committing a 2013 murder and found hanging in his cell in 2017. Baez was Hernandez's lawyer in a separate 2016 trial in which a jury acquitted the football player of a 2012 double murder.
The defense attorney, who became somewhat of a celebrity for his role in the Anthony case, lamented having to fend off claims of the Orlando mom's guilt years after a jury declined to convict her of murdering Caylee.
"It's so hard to work for a living and answer with facts to all of the lies from every show that comes out of the woodwork trying to prove her guilty," he said. "I have moved on but people trying to make a name for themselves by making up evidence is too much."
This story was updated clarify which trial Baez represented Hernandez in.