New Climate Law Opens Door to Corporations Buying Tax Credits
Renewable energy tax credits have been expanded and are now transferable after last month's passing of the Inflation Reduction Act. Major corporations can act to secure the more accessible tax credits in search of smaller tax bills.
The Inflation Reduction Act, which narrowly passed the House in August, is predicted to raise $737 billion in new tax and health care savings revenue, trim the national debt by more than $300 billion and also invest $437 billion in efforts to combat climate change, support drought resiliency and extend the Affordable Care Act.
The Inflation Reduction Act addresses climate change by allowing renewable energy tax credits to be transferred between companies. The tax credit incentive is an attempt to attract more capital for renewable energy projects, granting developers cash to construct their projects and leading to profits for the corporation purchasing the credit.
With transferrable tax credits, the Inflation Reduction Act could attract more corporate interest in the renewable energy realm. Developers sell the tax credits at a discount, meaning corporations save money on their taxes.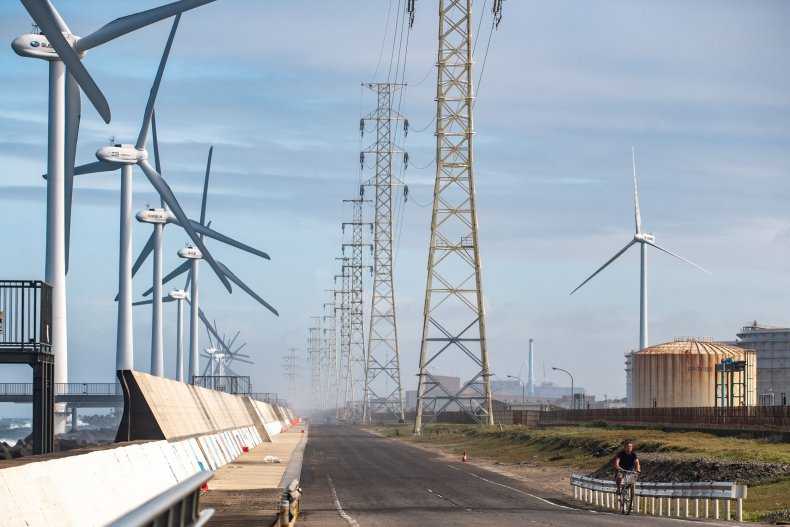 Jorge Medina, an attorney who focuses on tax aspects of renewable energy projects and transactions, told Newsweek that, for example, if a developer sold a $30 tax credit for $26, the corporation could use that credit on their tax bill and profit $4.
A partner at Pillsbury Winthrop Shaw Pittman LLP in New York, Medina also said the transferrable credits provide more opportunity for smaller developers to construct renewable energy projects. In the past, investors prioritized only large, high-dollar projects, leaving small- to midsize-developers struggling to qualify for tax equity. Under the new law, developers can work directly with corporations on the sale.
"Big investors want to do as few deals as possible that are as big as possible, and doing small deals were not economically efficient," Medina said. "Transferability allows these guys [developers] to go do smaller deals with individual corporations."
Medina said one of the biggest questions about how the tax credit transfers will work is about price.
"Let's say I'm producing credits worth $100. You buy those credits from me, but you're not going to pay $100," Medina said. "It's going to need to have an economic incentive. The question we don't know yet is what discount rate is the market generally going to pay for these credits?"
Medina said the discount could vary based on what proof or documentation is required. Buyers would be more attracted to credits that offer a larger discount, such as transfers that propose paying $80 for $100 of tax liability rather than those that propose paying $90.
The Wall Street Journal (WSJ) reported that, in time, a corporation without a direct investment in renewable energy could purchase tax credits and then earn a profit, as the credits act like a coupon toward the corporation's tax liability.
"They can basically purchase the tax credits, advance their [environment, social and government] goals and get certain economics from the credits without taking any construction or operational risk of the project," Hagai Zaifman, a partner at Sidley Austin LLP in New York who helps structure renewable-energy deals, told WSJ.
Transfer deals likely won't start until next year, according to the WSJ, but lawyers and other experts are already digging in to the transaction structures and how they can be financed.