New COVID-19 booster vaccines may be available within days of the Food and Drug Administration (FDA) greenlighting shots from Pfizer-BioNTech and Moderna.
The new booster shots are due to be signed off on by Centers for Disease Control and Prevention (CDC) Director Mandy Cohen on Tuesday and the Advisory Committee on Immunization Practices, after which the vaccines will be available, possibly within days.
Walgreens and CVS representatives said that the pharmacies will provide the shots to eligible people at their locations around the country, The New York Times reported. Local pharmacies, doctor's offices and public health departments may also offer the booster.
It comes as 13.5 percent of COVID tests across the United States returned positive in the week ending September 2, with Texas, Oklahoma, New Mexico, Louisiana and Arkansas seeing over 20 percent positive rates.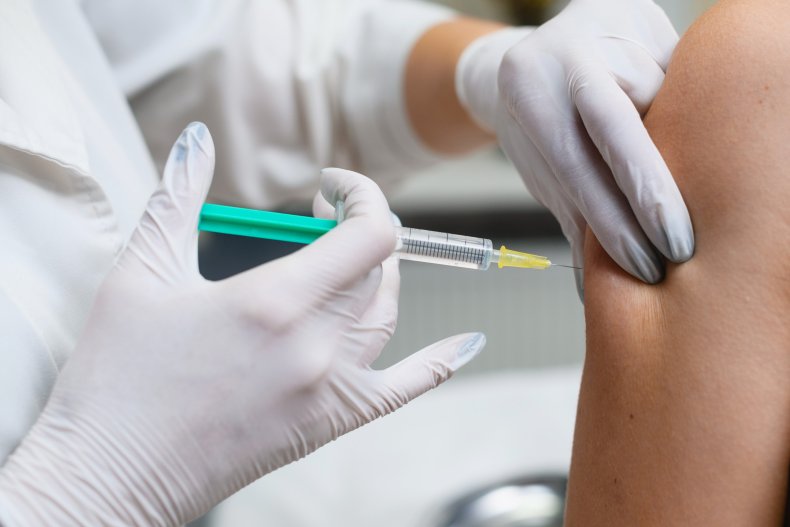 The FDA states that people ages 5 and older can get the shot from either Pfizer-BioNTech or Moderna, regardless of previous vaccinations, but should wait at least two months between their last vaccination, and 90 days after they were last infected by the virus.
"Vaccination remains critical to public health and continued protection against serious consequences of COVID-19, including hospitalization and death," Peter Marks, director of the FDA's Center for Biologics Evaluation and Research, said in an FDA statement.
"The public can be assured that these updated vaccines have met the agency's rigorous scientific standards for safety, effectiveness, and manufacturing quality. We very much encourage those who are eligible to consider getting vaccinated."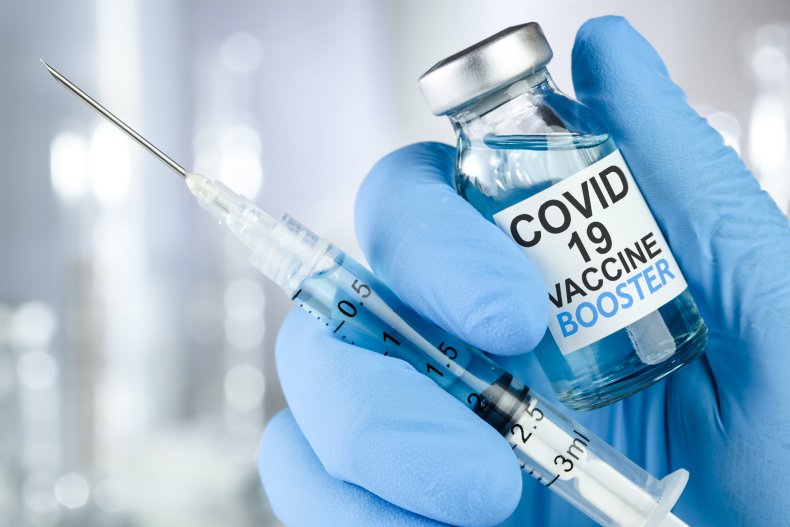 These boosters are updated to protect against the Omicron variant XBB.1.5, which is one of the strains currently circulating as COVID cases spike. They should protect against a number of other new strains, according to the FDA statement.
As a virus spreads and reproduces, small mutations can arise in its genetic code, spawning new strains of the virus. Since COVID-19 spread around the world in 2020, various new strains have arisen and taken hold.
The XBB.1.5 strain, which the new boosters protect against, currently only accounts for about 3 percent of new COVID cases, according to CDC data, but was a large proportion of infections in May and June this year. Currently, 22 percent of cases are of the EG.5 strain, while 15 percent are from the FL.1.5.1 strain, both of which are closely related to XBB.1.5 and are members of the XBB subvariant family.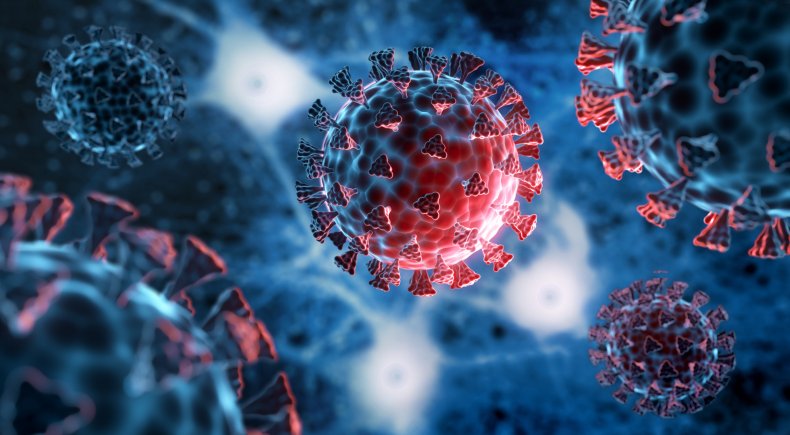 The new Pfizer and Moderna boosters both will work against EG.5 and Moderna has said that theirs will work against FL.1.5.1 too, NBC reported.
"It is likely that the XBB.1.5 monovalent vaccines will raise antibodies against all the circulating variants," Dan Barouch, director of the Center for Virology and Vaccine Research at Beth Israel Deaconess Medical Center, told NBC.
For the first time, these new booster shots will not be free, with each dose being priced over $100. Those who are treated with one of these new boosters will not need another shot until autumn next year.
Do you have a tip on a science story that Newsweek should be covering? Do you have a question about the COVID-19 boosters? Let us know via science@newsweek.com.
Uncommon Knowledge
Newsweek is committed to challenging conventional wisdom and finding connections in the search for common ground.
Newsweek is committed to challenging conventional wisdom and finding connections in the search for common ground.
About the writer
Jess Thomson is a Newsweek Science Reporter based in London UK. Her focus is reporting on science, technology and healthcare. She has covered weird animal behavior, space news and the impacts of climate change extensively. Jess joined Newsweek in May 2022 and previously worked at Springer Nature. She is a graduate of the University of Oxford. Languages: English.
You can get in touch with Jess by emailing j.thomson@newsweek.com.