The 'Alt-Right' May Have Been Right About Tennessee Shooter Emanuel Kidega Samson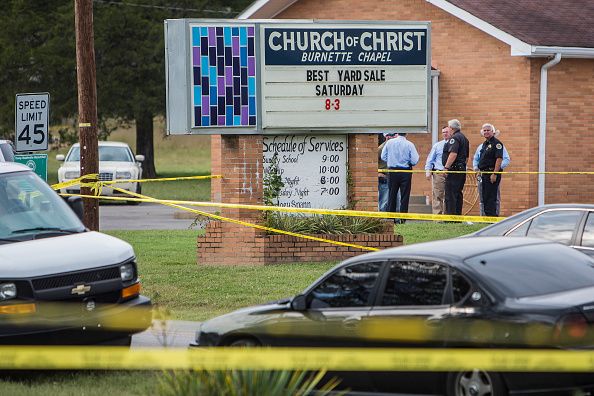 New details have emerged surrounding Sudanese-born Emanuel Kidega Samson, the 25-year-old suspect in a mass shooting incident that took place on Sunday in a church in Antioch, Tennessee, and they potentially validate—at least in one critical respect—the concerns of some "alt-right" activists who view the case as a "reverse Dylann Roof" that the media chose to largely ignore.
On condition of anonymity, law enforcement officials on Friday read to the Associated Press portions of a new report indicating that the shooting Samson allegedly perpetrated at the Burnette Chapel Church of Christ (where he was once a member) may have been carried out in retaliation for the deadly attack perpetrated by white supremacist Roof at a black church in Charleston, South Carolina, in 2015. The report was based upon a note the suspect allegedly left behind in his car. To be clear, however, police still have not announced a motive in the case, and an investigation into the shooting remains active.
Brad Griffin, an alt-right political organizer who is a prominent voice in the white nationalist community, spoke to Newsweek about his theories regarding the case earlier this week, and said Friday that the news did not surprise him.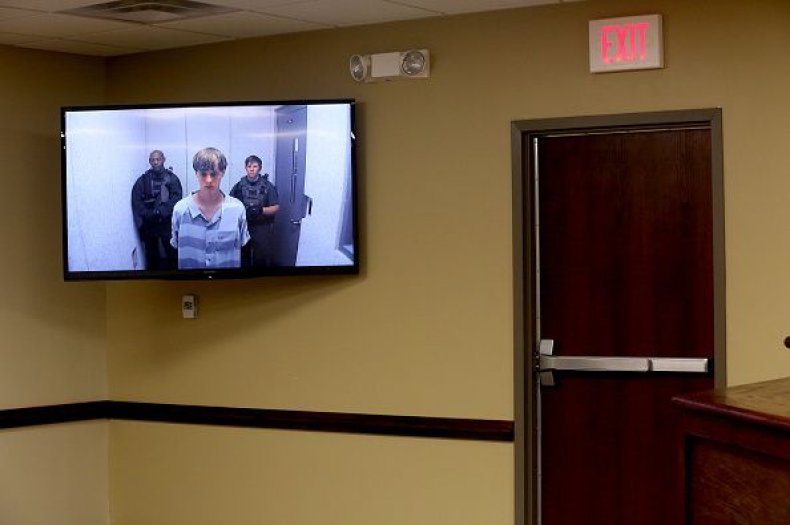 "I figured that there was something there," says Griffin, who goes by the alias Hunter Wallace. "I've seen enough of these things to have a grasp of it by now."
Griffin, a self-described "Southern nationalist," says he believes the so-called liberal media used the news surrounding Roof's shooting spree—which resulted in the murder of nine people, all of them black—as a political tool to gain support for the removal of Confederate statues around the country. Asked whether he feels the media will cover the circumstances around Samson's alleged shooting in the same way, he demurs.
"Well," he says, "it's gonna be a real big test of the media's credibility, that's for sure."
Chuck Johnson, a conservative editor who runs the website Gotnews.com, which is popular in alt-right circles, called the Antioch shooting suspect a "black power radical" in an article he ran on his site, based on screenshots he said he took from the suspect's Facebook page. He called the alleged shooter's dislike of whites "obvious."
"I don't like this racial violence on either side," Johnson says of parallels he sees between the Antioch and Roof attacks.
Johnson expressed sympathy for the mainstream media, which he argues has ignored the story until now.
"We all get things wrong," Johnson says. "Bloggers get things wrong. The mainstream media gets things wrong."
Much of the commentary surrounding Samson that has emerged from alt-right circles so far has focused on issues of race and immigration, and it has lurched into the territory of xenophobia and bigotry. But Al Tompkins, a senior faculty member at the Poynter Institute for Media Studies, warns that speculating about cases like the Antioch church shooting "can be hazardous" for those who are rushing to politicize it before hard facts trickle in.
"Journalists are not in the business of reporting rumors," Tompkins says.