New England Patriots Parade Details: Route, Time and Live Stream for Super Bowl LIII Celebration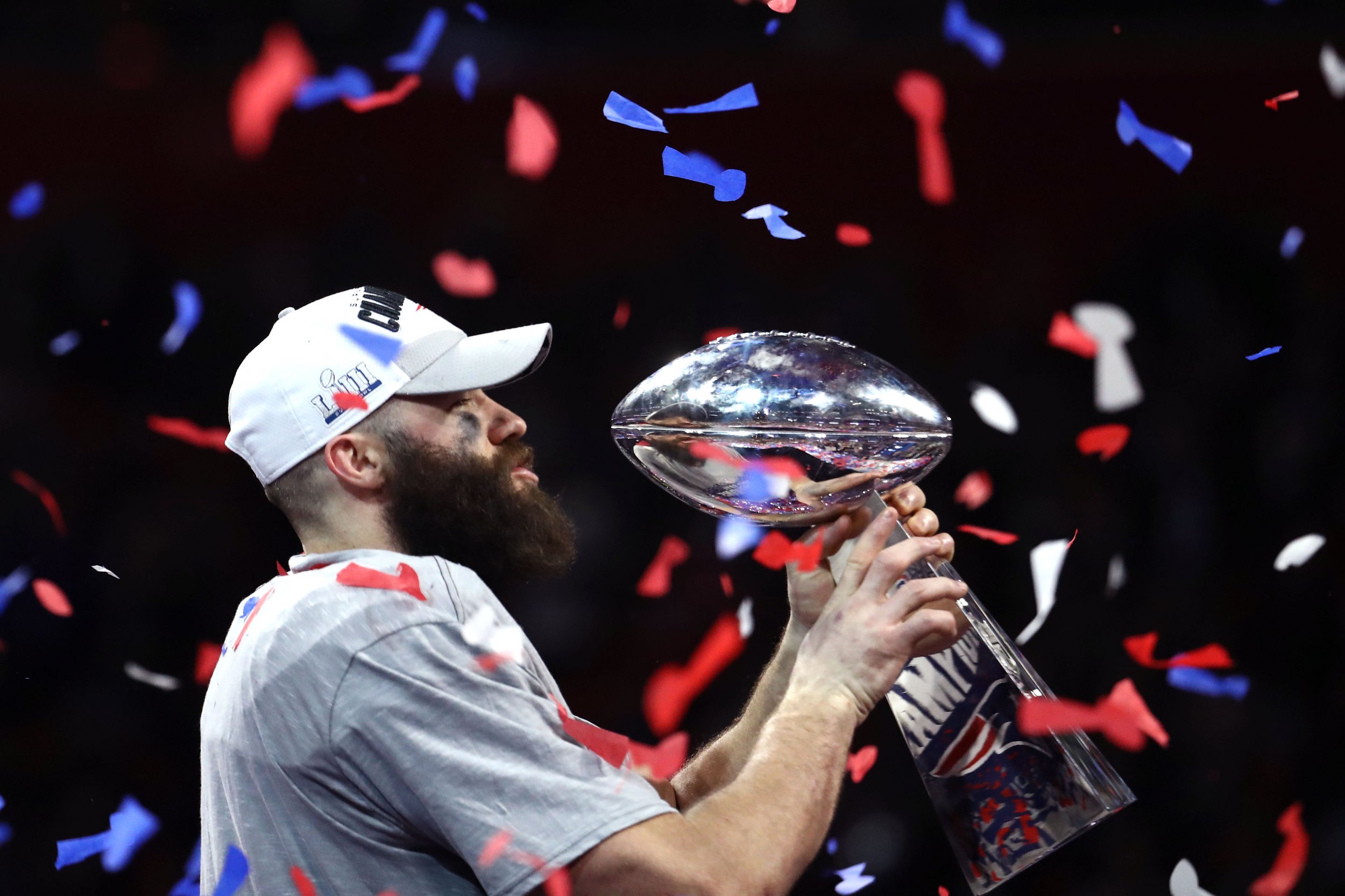 New England Patriots fans who couldn't make it to Atlanta will have the chance to celebrate their heroes later this week, with Boston set to hold a traditional victory parade.
Shortly after the Patriots beat the Los Angeles Rams in Atlanta on February 3, Boston Mayor Martin Walsh announced the parade would start at 11 a.m. ET on Tuesday, adding it was time to "fire up the duck boats."
Neither Walsh nor city officials provided details about the route, except for indicating the parade would begin at Hynes Convention Center in Back Bay.
In 2017, when the Patriots celebrated winning Super Bowl LI, the parade also started from Hynes Convention Center before traveling along Boylston Street and ending up at City Hall.
Whichever route the parade takes, it will be the second time Boston comes to a standstill to celebrate a national title in just over three months after the Boston Red Sox won the World Series in October.
Ironically, a Los Angeles–based team was also on the losing end then, as the Dodgers were dealt with in five games.
The Red Sox parade began on Lansdowne Street, near Fenway Park, before continuing all the way to the Government Center.
Fans attending the parade should be treated to some unusually mild weather, with the current forecast calling for around 58 degrees and partly cloudy in Boston on Tuesday.
There has been no confirmation as yet of which TV channel will broadcast the parade, but last year ESPN2 and NFL Network both provided live coverage of the Philadelphia Eagles parade, as did local affiliates.
In all likelihood, the same will happen this year. Meanwhile, the Patriots' official website and WatchESPN are expected to live-stream the parade, as was the case in 2018 when the Eagles' official website broadcast the parade online.
With the win over the Rams, the Patriots have become only the second team in NFL history, after the Pittsburgh Steelers, to win six Super Bowl titles, all of which have come over the last 18 years. The triumph in Super Bowl LIII also means Tom Brady is the only player in league history to win six Super Bowls, and the oldest starting quarterback to lead his team to the title.
"It means a lot," Brady told ESPN after the game. "There's been a lot of guys that are a part of this journey, with this team, and it's just been so fun to be a part of it. You just do your best every day. It's a challenging football environment—the pressure's always on for moments like this because you have to rise to the occasion."
Coach Bill Belichick, meanwhile, has drawn level with George Halas and Curly Lambeau as the only coach to have won six NFL championships, and became the oldest winning coach in Super Bowl history.