GOP-backed ID Law Could Stop Native Americans From Voting in Key Senate Race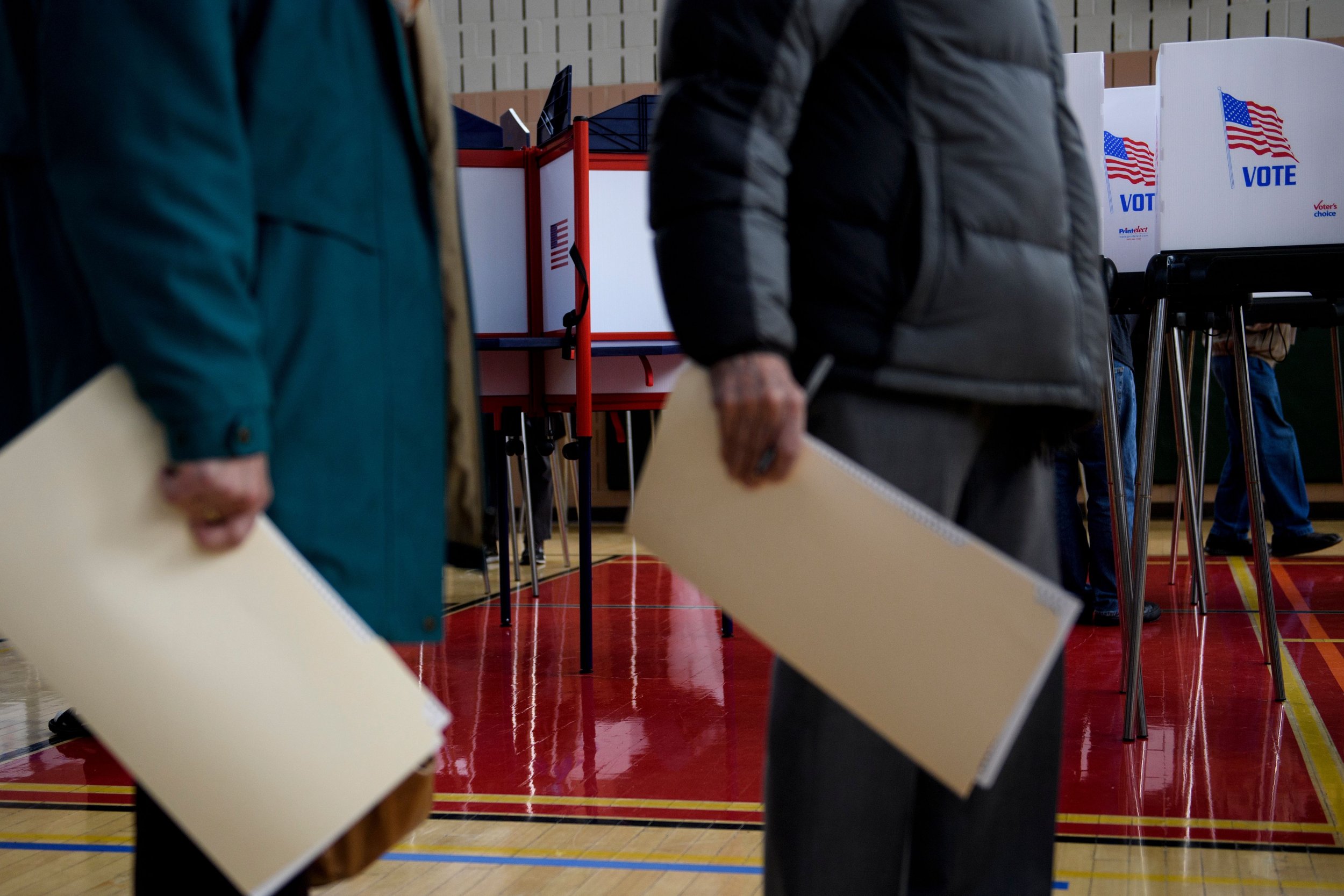 Native American residents of North Dakota have been left scrambling to meet a controversial voter ID requirement that could render many ineligible to vote in the upcoming November mid-term elections.
Earlier this month, the Supreme Court declined to overturn the GOP-backed voter law, which requires North Dakotans to show identification with their current street address.
As many Native American reservations do not use physical street addresses, the law makes it difficult for thousands of people to cast their ballots.
While Native American residents do often use PO boxes as mailing addresses, PO boxes do not qualify as proof of residency under the voter ID law.
As a result, many voters will have to make the effort to obtain identification or documents, such as a tribal voting letter issued by tribal officials, that provide proof of a residential address.
In her dissent, Justice Ruth Bader Ginsburg pointed out that as many as 70,000 residents, including many non-Native Americans, could be at risk of being unable to vote in November due to the requirement.
The Supreme Court's decision to not overturn the law, Ginsburg warned, "may lead to voters finding out at the polling place that they cannot vote because their formerly valid ID is now insufficient."
Democratic North Dakota Senator Heidi Heitkamp, who faces a difficult race against Republican rival Kevin Cramer, has said that the rule is tantamount to voter suppression as it hinders Native Americans in the state—who have largely been found to vote in favor of Democrats—from casting their ballots in the upcoming election.
A RealClearPolitics average of polling currently puts Heitkamp 14 points behind Cramer in the upcoming November election.
"Given the number of Native Americans who have served, fought, and died for this country, it is appalling that some people would still try and erect barriers to suppress their ability to vote," Heitkamp said in a statement published online.
"Native Americans served in the military before they were even allowed to vote, and they continue to serve at the highest rate of any population in this country. We need to put an end to every form of voter discrimination," the Democratic senator added.
The senator, along with other legislators, has repeatedly put forward a bill seeking to protect the voting rights of Native Americans, but the proposal has yet to see any progress.
The bill, a version of the Native Voting Rights Act, includes a rule that would ensure that voting precincts treat tribal ID cards as being equal to state and local ID cards for voting purposes.
It also seeks to establish a "first-of-its-kind" Native American voting rights task force, which would provide funds to tribal and state consortiums to help encourage Native American voter registration and election participation.
Related: Video appears to show Trump supporter racially abusing woman on her way to vote in Houston
"Native communities face unique challenges in our electoral process, and their voices deserve to be heard," Heitkamp said in her statement.
The American Civil Liberties Union has also hit out at the Supreme Court's decision to decline to overturn the controversial I.D. law, saying the requirement "enables mass disenfranchisement."
"In an election that may wind up being decided by just a few thousand votes, the court's decision could be deeply consequential for the country, not just those who live in North Dakota," ACLU writer Ashoka Mukpo wrote earlier this month.
"This may seem like an innocuous requirement, but in practice, it's likely to disenfranchise thousands of Native Americans, many of whom live on reservations in rural areas and don't have street addresses."