GOP Governor Not Mandating Masks at Trump Rally, Won't Join Crowds Himself
New Hampshire's governor has said he will not mandate masks being worn at President Donald Trump's upcoming rally in the state, while adding he is not going to be among its crowd.
Republican Chris Sununu confirmed he will not be with those gathered at Portsmouth International Airport on Saturday, though stated he will go to greet the president.
He said: "I will not be in the crowd of thousands of people, I'm not going to put myself in the middle of a crowd of thousands of people, if that's your question specifically."
Sununu stated this was because he tries to be "extra cautious as the governor," amid the ongoing COVID-19 pandemic.
On the issue of masks, the governor said he expects them to be worn but would not put in measures to force this to happen.
Sununu said such a mandate has not been in place at other events or at protests, so to make an order for the rally "isn't fair."
In an earlier statement, he said: "As Governor I will always welcome the President of the United States to New Hampshire. I am pleased to see the campaign will be handing out face masks and hand sanitizer to all attendees, as has been true at all public gatherings in NH where social distancing is hard to maintain. It is imperative that folks attending the rally wear masks."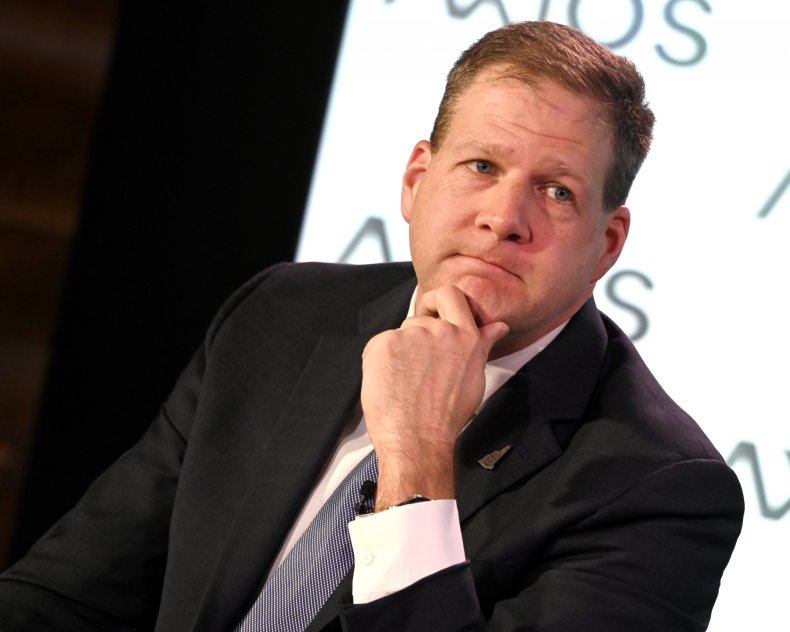 The Trump campaign previously said that face masks and hand sanitizer will be made available to attendees at the event.
Hogan Gidley, Trump 2020 national press secretary, said in a statement: "We look forward to so many freedom-loving patriots coming to the rally and celebrating America."
Newsweek has contacted Sununu and the Trump campaign for further comment.
Ahead of a previous rally in Tulsa, Trump encouraged people to "do what they want" when it came to wearing masks.
However, he has somewhat changed tack on masks of late. In a recent interview he said he was "all for masks" and that he thinks "masks are good."
"If I were in a tight situation with people, I would absolutely wear one," the president said, in an interview with Fox Business.
The Centers for Disease Control and Prevention encourages the use of cloth face coverings to slow the spread of COVID-19, as it reduces the likelihood of someone infected from passing it on.
These are particularly encouraged in situations where it is hard to maintain social distancing.
Several states have mandated that masks be worn in public settings, in a bid to stem the spread of coronavirus.
This comes as COVID-19 case numbers continue to rise in the U.S. with more than 2.9 million confirmed across the nation since the start of the outbreak, according to Johns Hopkins University figures.
The graphic below, from Statista, shows comparative curves of cases in several U.S. states.