New 'Jeopardy!' Contestant Reveals Key Change Since Mike Richards' Exit
With Season 38 of Jeopardy! premiering on Monday, following the hiring—and rapid ousting—of Mike Richards as host, all eyes will be on the show's changes.
A new contestant on the long-running syndicated quiz show has shared details of his time on the show, which happened to overlap with Richards' brief run.
Richards was announced as host of the primetime show on August 11. Just nine days later he stepped down amid a public outcry over the offensive comments he made on a podcast several years ago.
As such, it meant that Richards only shot as host for one day, August 19. On that day he taped five episodes before his unceremonious exit.
And Samit Sarkar, deputy managing editor of Polygon, announced on Twitter last week that he shot an episode with Richards that will air on Friday.
He also revealed that a key tradition had been altered, due to the upheaval brought on by there still not being a permanent replacement for late host Alex Trebek.
Sarkar tweeted: "Hey folks! You may have noticed me tweeting a lot about @Jeopardy! in recent weeks. Well, that's only going to continue — it's not just because I've watched and loved the show forever, and I care deeply about what happens to it ... ... it's also because I'M GOING TO BE ON IT!!!"
"I'm proud to announce that I'll be on the Friday, Sept. 17, 2021, episode of @Jeopardy!" Sarkar continued. "That's during the first week of the new season — so yes, I have the dubious distinction of being 1 of the 11 contestants in history to have taped with Mike Richards as 'permanent' host."
Pointing out the behind-the-scenes change he had come to learn of, Sarkar added: "Btw, @Jeopardy! contestants usually get 2 photos — one with the host + a headshot. We each took a photo with Mike, but were only sent the headshot!"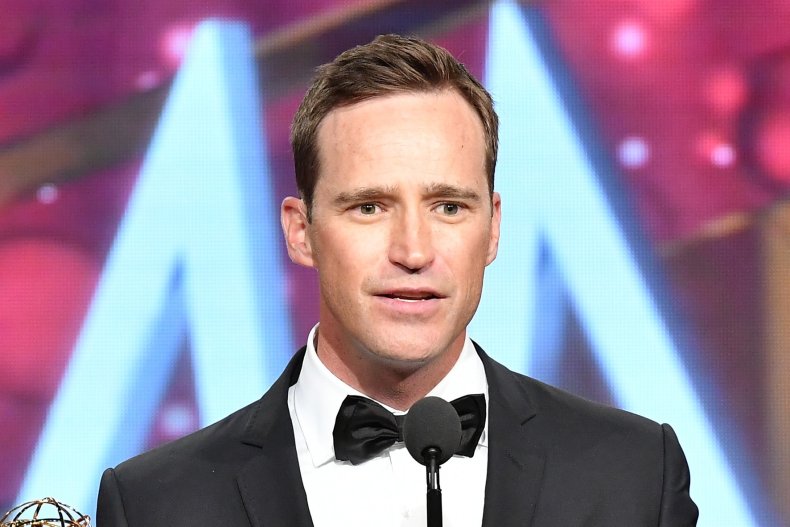 Jeopardy! executive producer Richards was announced as the new permanent host after a high-profile search that saw several stars try out for the coveted role.
Sony Pictures Television said in a statement at the time that Richards would host the syndicated nightly show, while Mayim Bialik would helm Jeopardy! primetime specials and tournaments.
However, things soon started to unravel when reports resurfaced that he had been accused by multiple models of discriminating against them when he was the producer on The Price Is Right.
The backlash was further heightened when The Ringer published an article that detailed a series of offensive comments he had made on a podcast in 2013 and 2014 called The Randumb Show.
As a result, it was announced on August 20 that Richards was stepping down from his role as presenter. It was then revealed that he was also out of his position as executive producer of the show.
In a statement, Richards said of exiting as the show's host at the time: "It pains me that these past incidents and comments have cast such a shadow on Jeopardy! as we look to start a new chapter.
"As I mentioned last week, I was deeply honored to be asked to host the syndicated show and was thrilled by the opportunity to expand my role.
"However, over the last several days it has become clear that moving forward as host would be too much of a distraction for our fans and not the right move for the show. As such, I will be stepping down as host effective immediately. As a result, we will be canceling production today."
The Big Bang Theory star Bialik will initially present Jeopardy! after Richards' episodes have aired, before another round of guest hosts are rotated in.
It is not known whether new contestant Sarkar faced off against current champ Matt Amodio, who ended the previous season on an 18-day win streak and will be seen returning to the show on Monday.
Amodio's impressive streak has earned him a total of $574,801—making him the third-highest earner in regular-season play in Jeopardy! history.