New Mexico Compound Boy Died During 'Religious Ritual to Cast Out Demonic Spirits'
The New Mexico family that kept 11 children starving and ragged in a derelict compound was allegedly planning a series of terror attacks on schools.
The body of a three-year-old boy was also discovered buried on the land. Police investigators were told by rescued children that he was the subject of rituals to "cast out demonic spirits." The five adults in charge, led by 39-year-old Siraj Ibn Wahhaj, allegedly believed the boy would "return as Jesus" to help them identify "corrupt" people for attacks.
According to Reuters, the five suspects were determined not to be a threat to the community. Bail for each was set at $20,000. District Judge Sarah Backus said the state prosecutors could not substantiate claims of a terror plot. "The state alleges that there was a big plan afoot," Backus said. "But the state hasn't shown to my satisfaction, in clear and convincing evidence, what the plan was."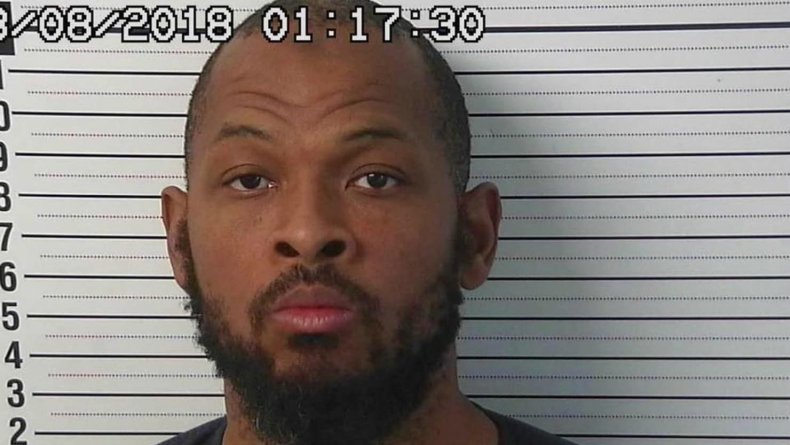 The five suspects include two men and three women, who are all either siblings or related by marriage. The compound was raided by police earlier this month. The suspects are facing 11 counts each of felony child abuse. The children range in age from one to 15.
The suspects were allegedly training the children in firearm use. Testifying in court, FBI Special Agent Travis Taylor said the three-year-old boy had died after Ibn Wahhaj's had put his hand on his head, recited verses from the Koran and the boy lost consciousness.
Taylor cited interviews with two of the children rescued—one 15 and one 13. He said the five adults were targeting institutions including "the financial system, law enforcement [and] the education system."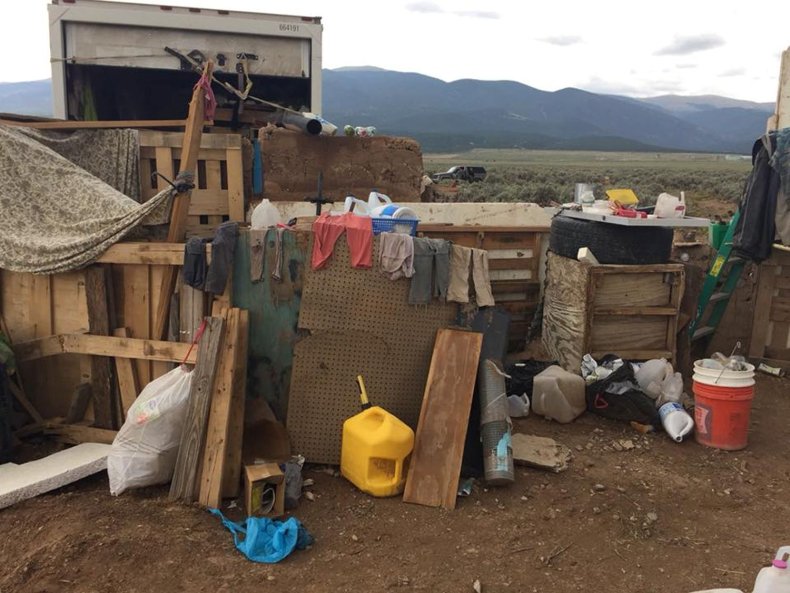 Defense lawyer Thomas Clarke claimed they were being unduly treated because of their religion and skin color. "If these people were white and Christian, nobody would bat an eye over the idea of faith healing, or praying over a body or touching a body and quoting scripture," Clark saide.
"But when black Muslims do it, there seems to be something nefarious, something evil."
According to the BBC, all five suspects—Ibn Wahhaj, Jany Leveille, Hujhrah Wahhaj, Subhannah Wahhaj and Lucas Morton—have been fitted with ankle bracelets and must check in with lawyers once a week.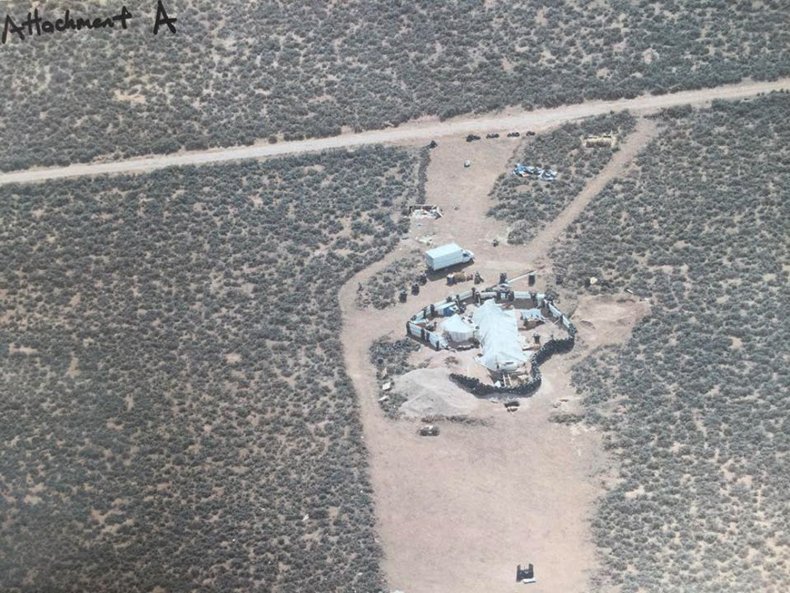 Following the raid, Taos County Sheriff Jerry Hogrefe said he had "never seen anything like this," referring to the living conditions of the starving children.
"I've been working this job for 30 years," Hogrefe said. "People live off the grid, but man, not like this. What was most surprising and heartbreaking was when the team located a total of five adults and 11 children, [they] looked like third-world refugees not only with no food or fresh water, but with no shoes, personal hygiene and basically dirty rags for clothing."