New Mexico Attorney General Raúl Torrez has informed his gubernatorial counterpart, Governor Michelle Lujan Grisham, that he will not be defending the state's administration against the handful of lawsuits challenging Grisham's temporary gun ban.
Grisham, a Democrat, signed an emergency public health order on Friday that suspends New Mexico's open and concealed carry firearm laws for private citizens in an effort to curb instances of gun violence in the state. The ban, which is in effect for 30 days, currently only applies to Albuquerque and the surrounding Bernalillo County as it's the only county to meet the order's threshold for violent crime rates.
The suspension has been met with widespread backlash from Republicans and gun-rights advocates in the state, including igniting several lawsuits against Grisham's administration in an effort to block the order. Questions about the order's constitutionality have also been raised by Democrats such as Torrez, who wrote in a letter to Grisham on Tuesday that his office will not defend the order.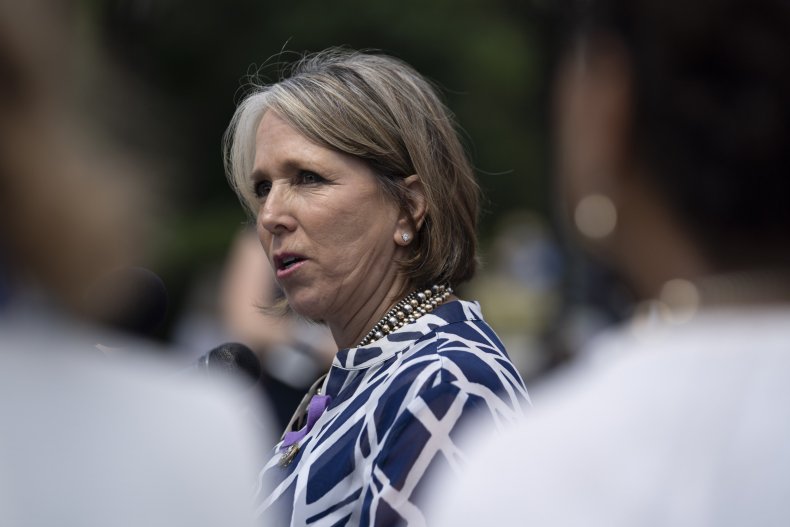 "Though I recognize my statutory obligation as New Mexico's chief legal officer to defend state officials when they are sued in their official capacity, my duty to uphold and defend the constitutional rights of every citizen takes precedence," read Torrez's letter.
"Simply put, I do not believe that the Emergency Order will have any meaningful impact on public safety but, more importantly, I do not believe it passes constitutional muster," the state's top prosecutor added.
Both the Albuquerque Police Department and the Bernalillo County Sheriff's Office have said that their offices will not be enforcing Grisham's order. The governor also told CNN Monday morning that the state had yet to issue any "civil penalties" related to the restrictions.
"But that doesn't mean that we aren't and it doesn't mean that we don't have additional police presence," Grisham told CNN's Poppy Harlow.
The Associated Press (AP) reported Tuesday that roughly 70 gun-rights advocates gathered at Albuquerque's Civic Plaza in defiance of the restrictions as well. Many of those in attendance wore T-shirts in support of the 2nd Amendment, while others brandished holstered handguns or carried assault rifles during the rally, according to AP.
Newsweek reached out to the governor's office via email Tuesday evening for more information.
Grisham told reporters during a news conference last week that she anticipated legal challenges against her order and welcomed a "debate and fight about how to make New Mexicans safer."
Torrez wrote in his letter that he agreed "with the need to 'start a debate' about the devastating impact that gun violence is having on our citizens, especially our children, but the issuance of an executive order in violation of core constitutional principles is not the appropriate method for brining about such a debate, and its flawed legal foundation is likely to obscure, rather than highlight, meaningful solutions."
Josh Allen, sheriff of Bernalillo County and a Democrat, told AP that he was not consulted before Grisham signed the order last week.
"It is quite irritating for me to see how this this 30-day ban completely overshadowed the robust conversations that we had with the governor and the office on what we are going to do to curb gun violence," Allen told the outlet.