New Parler Host Knocks Tech Giants for Being 'Judge, Jury, and Executioner,' Touts Free Speech
Social network Parler is back online now that it's found a new host in SkySilk, a company that also touts free speech and shares Parler's disdain for big tech.
"SkySilk does not advocate nor condone hate, rather, it advocates the right to private judgment and rejects the role of being the judge, jury, and executioner," CEO Kevin Matossian wrote in a statement released Monday evening. "Unfortunately, too many of our fellow technology providers seem to differ in their position on this subject."
"SkySilk truly believes and supports the freedom of speech and more specifically the rights afforded to us in the First Amendment," Matossian continued. "This is a non-negotiable issue for us. And while we may disagree with some of the sentiment found on the Parler platform, we cannot allow first amendment rights to be hampered or restricted by anyone or any organization."
The tone of Parler's new host contrasts sharply with that of its last one. In January, Amazon Web Services suspended the social network for repeated violations of its terms and services, citing a "steady increase" in content that "threatens the public safety, such as by inciting and planning the rape, torture, and assassination of named public officials."
Parler has touted itself as the "world's #1 free speech social media platform," and SkySilk said it would back the network's endeavor.
"SkySilk will support Parler in their efforts to be a nonpartisan Public Square as we are convinced this is the only appropriate course of action," Matossian wrote.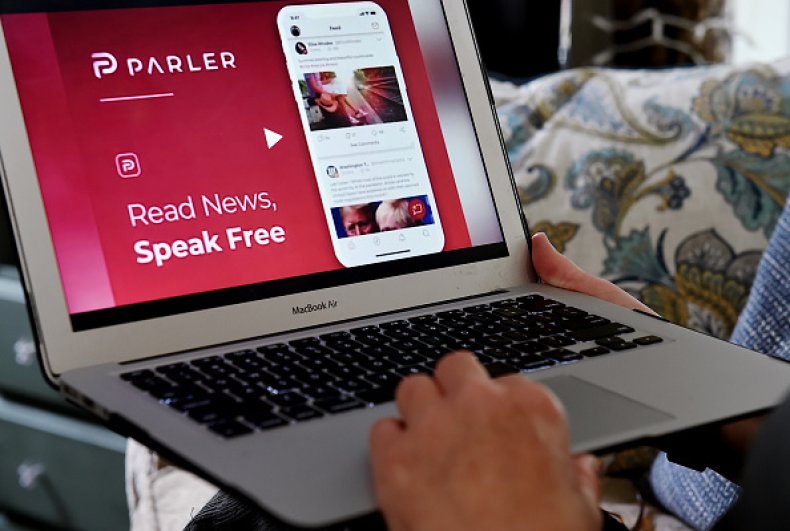 Parler announced its relaunch on Monday, describing itself as a network available to Americans "of all viewpoints" and one that uses "sustainable, independent technology and not reliant on so-called 'Big Tech' for its operations."
Overseeing Parler is new interim CEO Mark Meckler, who also founded the Tea Party Patriots, a group that helped organize the rally that preceded the January 6 U.S. Capitol riot.
However, despite finding a new host to support its efforts, Parler is still barred from the Google Play Store and iOS App Store, making the network inaccessible for many mobile users.
Google first removed Parler from its app store two days after the insurrection, noting that many posts on the platform seek "to incite ongoing violence in the U.S."
Shortly after its removal, Amazon kicked the network off its web-hosting services, forcing Parler offline.
In the interim, Parler had made a partial return to the web through Russian firm DDoS-Guard, which also defended its decision to work with the social network.
Newsweek reached out to Amazon for comment but did not hear back before publication.