Russia Boasts Soldier Armor Tested in Syria Has Perfect Protection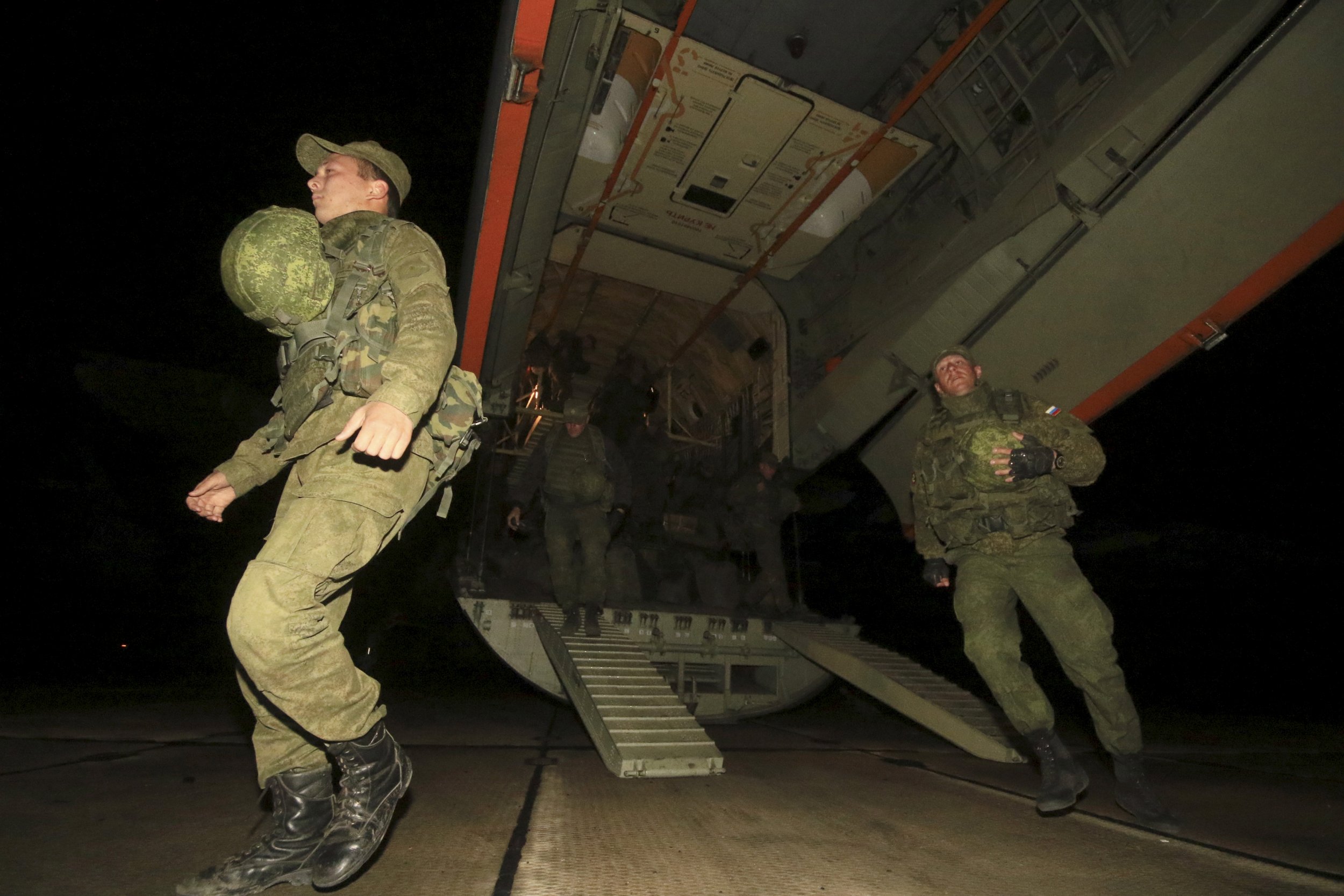 Russia's military testing body has said that its new body armor system for soldiers has proven itself on the battlefields of Syria, a war where the country does not claim to have ground troops in combat roles, state news agency RIA Novosti reported on Wednesday.
The Ratnik armor system is Russia's nascent personal equipment system for troops, intended to increase protection and connectivity among forces. Limited use of it began last year and Russian troops in Syria are apparently already sporting it.
Read More: Will Russia use Belarus wargame to send troops towards Poland?
"We carried out the military use [testing], including in the Syrian Arab Republic," said Dmitry Semizorov, director of Russia's state precision machine engineering institute that tests newly developed military kit. "During combat operations the equipment in question fared very well. We watched the kit that ended up in scrapes, if you can call them that. There was not even a single penetration of the combat equipment's protective elements."
Ratnik is Russia's latest upgrade to its combat infantry attire. It has expanded space to carry equipment, a reduced weight, with armor dropping from 36 kilograms to 20 kilograms, and, according to the latest comments, increased protection. The government has commissioned the production of 50,000 Ratnik kits a year since 2014, delivering them piecemeal to Russian forces across the country.
The reported testing of the equipment in Syria may prove to be controversial. Ratnik is a kit for infantry soldiers. Russia has denied sending ground troops into combat in Syria. Officially Russia's operation in Syria launched in 2015 as an air force support mission for the embattled Syrian government.
At least 17 Russia soldiers have reportedly died in the conflict, including ground troops, though the usual explanation that the military has given for such deaths is that they were killed while on guard duty or while deployed among Syrian military as advisers. Semizorov did not specify what kind of skirmishes the troops wearing the kit took part in but said that there were "many examples" of its defenses being tested in Syria.
Michael Kofman, research scientist at CNA Corporation, thinks that the Ratnik had been battlefield tested long before the conflict in Syria, only in even more hushed up circumstances.
"I believe it had long ago been combat tested in Ukraine but the Russian government is simply not in position to promote its performance there since officially it doesn't acknowledge the presence of regular forces in that conflict," he says. Since 2014, pro-Russian separatists have kept Ukraine's armed forces at bay in the country's Donetsk and Luhansk regions that border only Russia. Moscow has expressly denied it is supporting the fighters in any military way, despite providing political and economic support. Testing Russia's more up-to-date kit in eastern Ukraine would be an open admission of military support, Kofman argues. "Hence they are discussing how well it did in Syria."
Despite Russian Defense Minister Sergei Shoigu's claims in June that the armor of the Ratnik system is better than any foreign armor available, Kofman doubts the Ratnik represents a global breakthrough in soldier protection.
"The kit is likely comparable to those fielded by Western armies," he says. "Much of the technology is commercially widespread."