Watch the Epic New Trailer for 'Star Wars: The Force Awakens'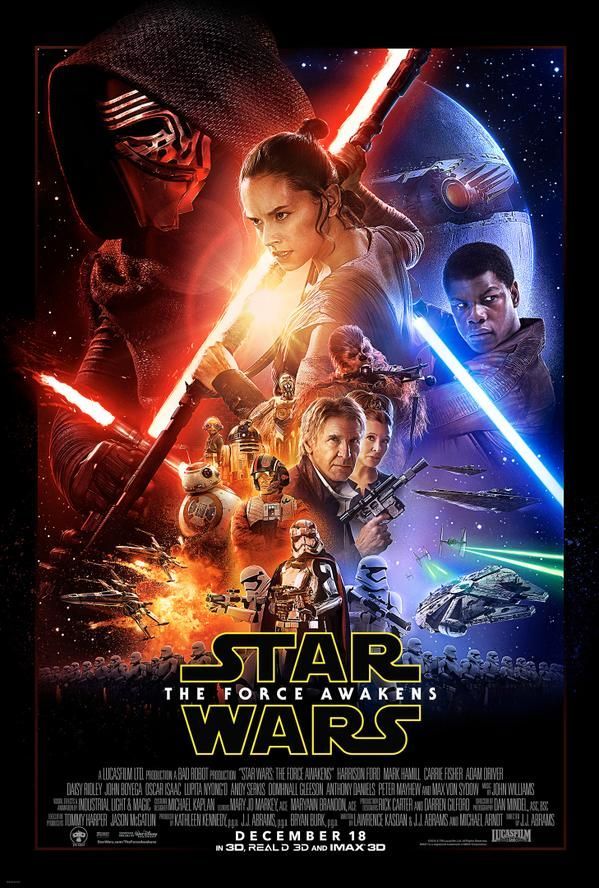 Updated | The trailer has aired. Watch it in its entirety below:
We're less than two months away from Star Wars: The Force Awakens opening in theaters, and Disney is making sure fans are hypersalivating for the franchise's latest installment.
On Sunday, the studio announced that a new trailer for the film will debut during halftime of Monday Night Football. Disney tweeted some teasers to drum up hype. (Yes, these are previews for previews of a movie, but when that movie is Star Wars there's no such thing as too much content.)
Behold:
The new trailer marked the third official preview for The Force Awakens and the first since Harrison Ford said, "Chewie, we're home," back in April. Disney released the first teaser, which began with John Boyega's character, Finn, panicking in a stormtrooper uniform, nearly a year ago.
Disney released the film's official poster on Sunday, as well. Considering all of the memorable posters the franchise has produced, this was a significant reveal. The finished product doesn't disappoint, keeping in line with the design and iconography of past posters.
In it we see principal bad guy Kylo Ren, in the upper left; Finn, on the right, the stormtrooper from the film's first teaser; Han Solo, Leia, Chewbacca, C-3P0, R2D2, the cute, toy of a ball droid from the first teaser, and Oscar Isaac's character—Poe Dameron—in the center; some X-wings, at the bottom left; the Millennium Falcon, at the bottom right; and Rey, the female lead at the top center. Over Rey's shoulder is a mysterious Death Star–like body that we'll have to wait until December 18 (or until the debut of the trailer Monday night) to make sense of.
And if you want to make sure that you'll be guaranteed a seat come December 18, presale tickets will go on sale immediately following the debut of the trailer. Visit the Star Wars website for more information.
This post has been updated to include the latest trailer for Star Wars: The Force Awakens.