New Stimulus Deal Before Election Day Looks Increasingly Unlikely
Congress has one more chance to get a stimulus bill done before the election.
And it doesn't look good.
The Grand Canyon-like gap between the two parties on how to address the struggling economy has persisted for months. Only this time, the election is just 39 days away and a fierce partisan battle over a Supreme Court vacancy is consuming nearly all of the oxygen in the halls of Congress—exacerbating the realistic chances that an agreement is reached.
House Democrats are attempting to revive the lifeless pandemic relief talks by crafting a $2.4 trillion package. It's $200 billion more than what House Peaker Nancy Pelosi (D-Calif.) and Senate Minority Leader Chuck Schumer (D-N.Y.) have previously demanded, which has already been rejected by Senate Republicans and the White House.
The White House, and especially GOP lawmakers, remain opposed to such a high price tag, which Pelosi increased by $200 billion for additional aid for airlines and restaurants. Republicans could potentially entertain somewhere around $1.5 trillion, Treasury Secretary Steve Mnuchin as suggested, who testified on Capitol Hill this week that more relief is direly needed.
Democrats hope putting their proposal on paper will jumpstart bipartisan stimulus negotiations.
Republicans have already shot down its prospects.
"It shows, again, she's not serious about getting a COVID relief bill, and she's just playing politics," House Minority Leader Kevin McCarthy (R-Calif.) said. "It's much like when the hair salons were closed but she thinks she should be able to do it. That's not really the world we're living in today."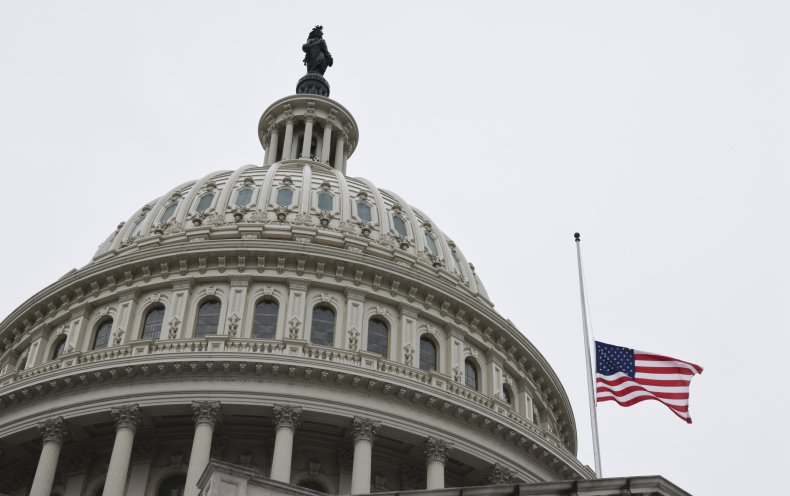 Sen. Roy Blunt (R-Mo.), a top Republican, said it was "too big" while Rep. Kevin Brady (R-Texas), the ranking member on House Ways and Means, characterized the Democratic effort as "a waste of time."
"[Pelosi] could pass 10 more partisan bills," Brady said. "That won't get us closer to helping small businesses. Just another wasted exercise."
Democratic moderates are none too pleased with the negotiating process, either.
Several of them sent a letter to Pelosi and House Majority Leader Steny Hoyer (D-Md.) on Thursday, emphasizing to Democratic leaders that it's "essential that we send the Senate a compromise bill before the election that is reasonable and that can be signed into law by the President of the United States."
Pelosi directed her leadership members to craft the $2.4 trillion measure amid escalating calls from moderates to pass something in the chamber before Election Day. Some even threatened to sign onto a piecemeal GOP measure for small businesses that would force a floor vote. Democratic leadership has not promised a vote on impending proposal, should a bipartisan deal not be reached.
The most likely outcome is that bipartisan talks crumble—again—in the coming weeks, and the House passes the new legislation only for it to die in the GOP-led Senate.
"From my perspective, I'm not interested in the symbolism of another vote," Rep. David Cicilline (D-R.I.), a leadership member, told Newsweek. "This is an effort to actually reach a deal... Whether it will cause an actual vote I think is less significant than putting forth clear evidence that we are serious about negotiations and serious about compromise."
But there are a few flickers of hope in the hallowed halls of Congress.
"Cautious optimism, my friend," Rep. Max Rose (D-N.Y.) told Newsweek. "Cautious optimism."
For weeks, Rose has represented the boiling frustration among the moderate wing of the party, many of whom are facing difficult re-elections in districts won by President Donald Trump. The $1.5 trillion offering from the bipartisan House Problem Solvers Caucus, which Rose is a member of, failed to bring negotiators back to the table. Top Democrats immediately shot it down as inadequate, despite Republicans and Trump suggesting they could use it as a starting point for discussions.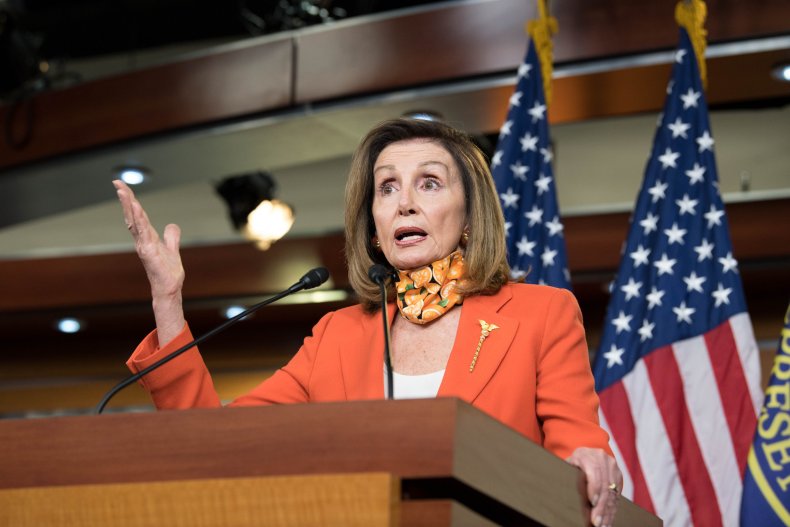 "This place has taught me, in my brief first couple of years: Hope is the chance something may not happen," Rose said. "I don't stop fighting until I see it. I'd run through a brick wall [to get a deal]."
Rep. Annie Kuster (D-N.H.) is confident that Pelosi will eventually allow a vote—with or without a bipartisan solution, which she feels could come as early as the end of next week before lawmakers skip town to campaign for the remaining weeks before the election.
"It always takes a deadline to get people focused on the task at hand," Kuster, a member of the centrist New Democrat Coalition, told Newsweek. "You can't ignore the will of the American people."
Even after the election, as tensions wane during the lame-duck session, some lawmakers have questioned whether a deal can ever be reached. With Congress punting the annual budget process with a stopgap spending bill next week, appropriators will need to hash out yet another funding deal on 12 appropriations bills by December 11.
"We have been more than reasonable about the negotiations and the needs of the American people, and shame on [Republicans] if they can't come to the table," said Rep. Stephanie Murphy (D-Fla.), a Problem Solvers Caucus member. "This political bullshit has been going on for too long."