Naming Your Dog? Fresh Study Reveals Most Popular Choices in Each State
From Fido to Spike, naming your canine friend is a big responsibility. Whether you opt for something unusual, traditional, or take some inspiration from your favorite fictional characters—we all have our stories of how our animal companion got their name.
Back in 2017, Newsweek reported that people were naming their dogs after Ivanka Trump and others were taking inspiration from Stranger Things with an uptick in animals named Barb and Eleven.
New research from dog subscription box company BARK has updated the most popular dog names by state.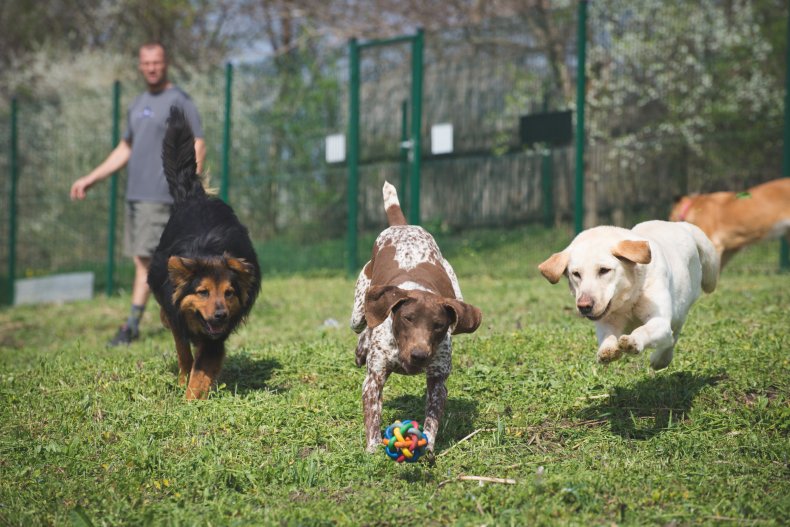 Digging through over ten years of data and purchasing trends from customers of their popular BarkBox subscription, BARK found some interesting patterns.
For example, if you own a Chihuahua, there is a strong possibility they might be named Peanut, while Gizmo was the most popular name for the Shih Tzu.
Pit bulls were the only breed with the name Tank featuring in the top 20 most popular, while Boxers ranked with Tyson among the favorites.
While Huskies were credited with having the most unique names, it seemed that many of our canine friends are sharing the same name. Across America, Luna was the most popular dog name rating as the favorite in 35 states, followed by the names Bella and Charlie.
Here is the full list of the most popular dog name by state according to BARK:
Luna
Arizona
Arkansas
California
Colorado
Connecticut
Delaware
Florida
Georgia
Idaho
Indiana
Kentucky
Louisiana
Maine
Maryland
Massachusetts
Minnesota
Missouri
Nebraska
Nevada
New Jersey
New York
North Carolina
Ohio
Oklahoma
Oregon
Pennsylvania
South Carolina
Tennessee
Texas
Utah
Vermont
Virginia
Washington
West Virginia
Wisconsin
Bella
Alabama
Alaska
Illinois
Iowa
Michigan
New Mexico
North Dakota
Charlie
Kansas
New Hampshire
South Dakota
Daisy
Wyoming
Max
Rhode Island
Lucy
Montana
Sadie
Mississippi
Kona
Hawaii
When it comes to naming your pup, there are plenty of things to consider: Does it suit them? Is it easy to pronounce? Does it have any unfortunate double meanings?
Dogs are not born knowing their names and will require some conditioning to learn how to respond. They are also likely to confuse their names with words that share similar sounds, so it is worth considering a name that is distinct from any other word you frequently use.
Experts and dog trainers tend to agree that shorter names are better for your dog—that means it's probably a no for Sir Fluffington the Third—but they do suggest that a two-syllable name might be best for both you and your dog.
Because most of our commands for dogs are one syllable—sit, come, stay—opting for something that has a different sound, but without being too long, can quickly catch your puppy's attention.
While most of the names that made the top spot for America's favorites did stick to the two-syllable rule, the short and sweet name Max was still counted among the most popular among Lucy, Sadie, and Daisy.
Meanwhile, pet owners in Hawaii were labeled the least creative as all other states had some variation between Bella, Luna, and Charlie, their top name across the board was Kona.