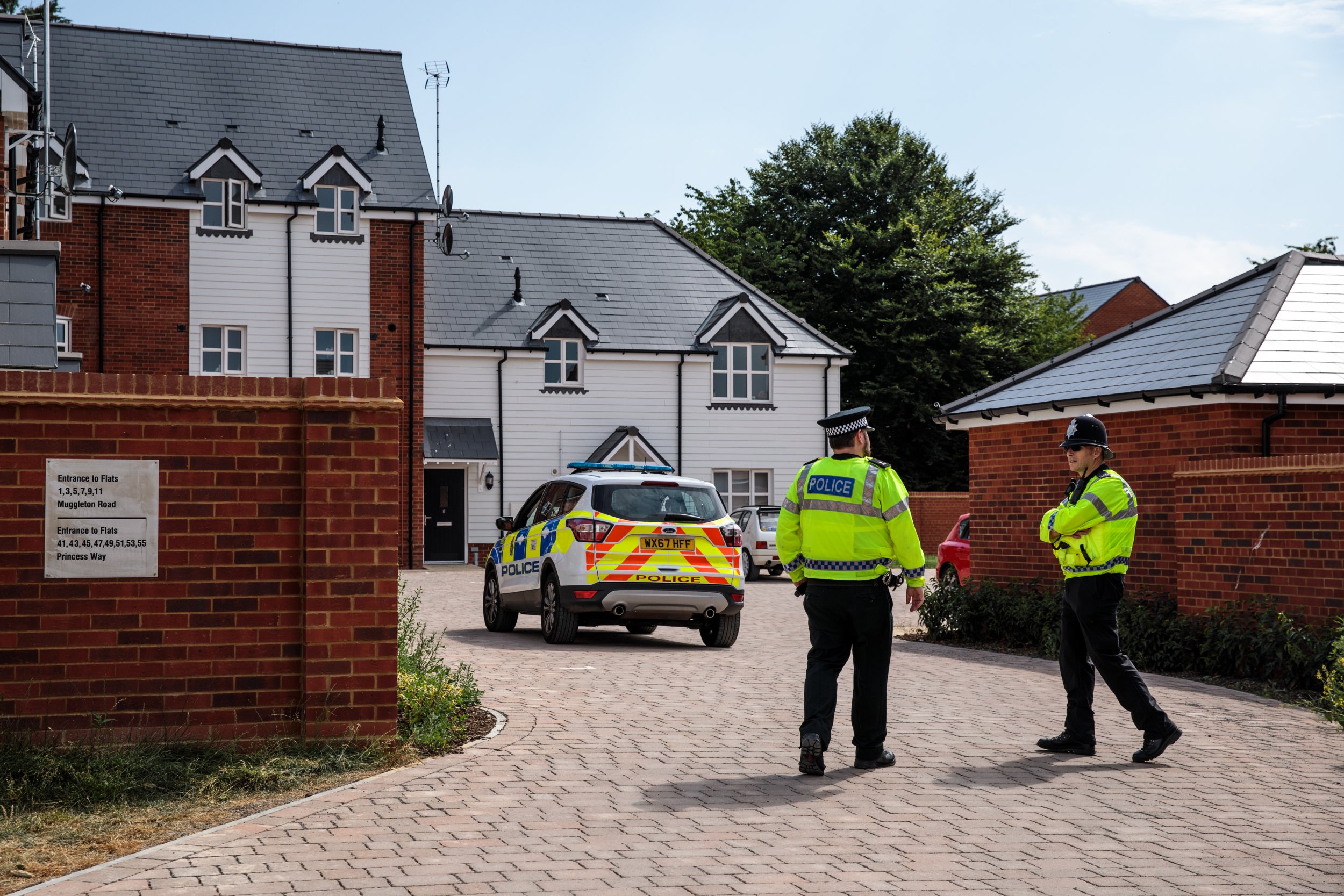 Counter-terrorism police have joined a "major" investigation after two people were left critically ill from suspected exposure to an "unknown substance" just miles away from the scene where former Russian spy Sergei Skripal and his daughter were attacked with a nerve agent.
First responders arrived at a property in Amesbury, England, on June 30, to find a man and woman, both in their 40s, Wiltshire Police said in a statement.
It was initially believed that the pair had fallen ill in connection to drug use, but days later, British police have called the apparent poisoning a "major incident," with officers from the Metropolitan Police's counter-terrorism network joining the investigation.
Wiltshire Police said, "It was initially believed that the two patients fell ill after using possibly heroin or crack cocaine from a contaminated batch of drugs."
"However, further testing is now ongoing to establish the substance which led to these patients becoming ill and we are keeping an open mind as to the circumstances surrounding this incident," they added.
Metropolitan Police spokesperson Pete Davey told Newsweek in an emailed statement: "As you would expect, given the recent events in Salisbury, officers from the counter-terrorism network are working jointly with colleagues from Wiltshire Police regarding the incident in Amesbury."
A spokesperson for British Prime Minister Theresa May told The Guardian that the incident was "being treated with the utmost seriousness," with government security officials holding a meeting of the Cobra commitee, an emergency council, to discuss the situation.
Sam Hobson, who described himself as the couple's "best friend" told reporters that he was at the scene when the couple, who he identified as Charlie and Dawn, first fell ill, with Dawn falling unconscious hours before her partner became sick.
Hobson, 29, told The Mirror he witnessed Dawn being carried on a stretcher unconscious at around 11 a.m. on Saturday.
"She was having assistance with her breathing," he said.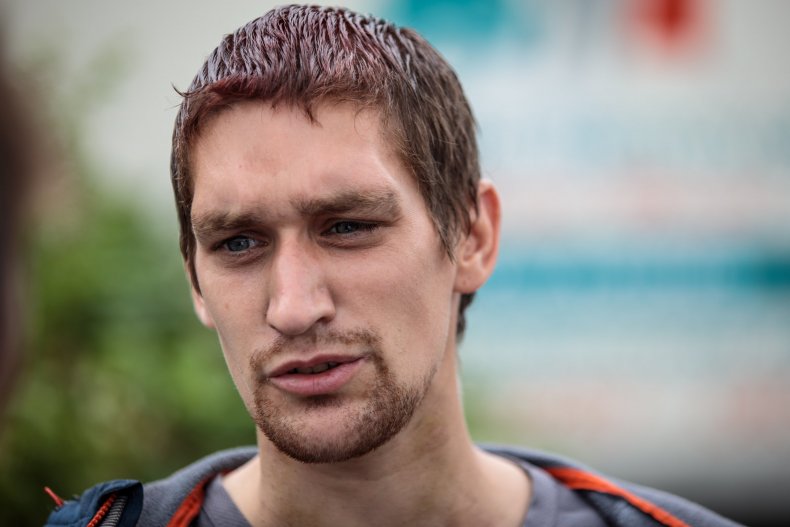 Charlie had not yet fallen ill at the time, but Hobson said he began to fall into a "zombie-like" state hours later.
"We were preparing clothes to take to Dawn in hospital," Hobson said. But then Charlie "felt ill and went for a shower...His eyes went bloodshot and like two pin pricks...He began garbling incoherently and I could tell he was hallucinating."
Hobson, a mechanic, told The Guardian that he had been in Salisbury with the couple on Friday night in areas close to some of the scenes linked to Skripal's case.
He told the Mirror he couldn't understand why his friends would be "targeted," adding that the incident appeared to be "completely random."
Police said that at this stage in their investigation "it is not yet clear if a crime has been committed" but said a "multi-agency response has been coordinated."
Amesbury is just seven miles away from the town of Salisbury, where Skirpal, a former British double agent within the Kremlin's GRU military intelligence agency, and his daughter, Yulia Skirpal, were poisoned with military-grade nerve agent Novichok in March.
The incident sparked a major diplomatic fallout between Britain and Moscow after the British government pinned the nerve agent attack on Russia.
The man and woman involved in the Amesbury incident are currently being treated at the same hospital where the Skripals received treatment, the Salisbury District Hospital.
Police also said they have cordoned off "a number of scenes" the victims frequented in the period before they fell ill in both Amesbury and Salisbury as a "precautionary measure."
However, police have stressed that it is still unclear what caused the pair to fall ill.
In a statement shared by Wiltshire Police, Public Health England has said that "based upon the number of casulaties affected, [it] is not believed that there is a significant health risk to the wider public."
"This will be continually assessed as further information becomes known," PHE said.
This is a developing story and will be updated as more information becomes available.​