New Wave of Legislation, Proclamations in Blue States Reaffirms Support for Abortion Access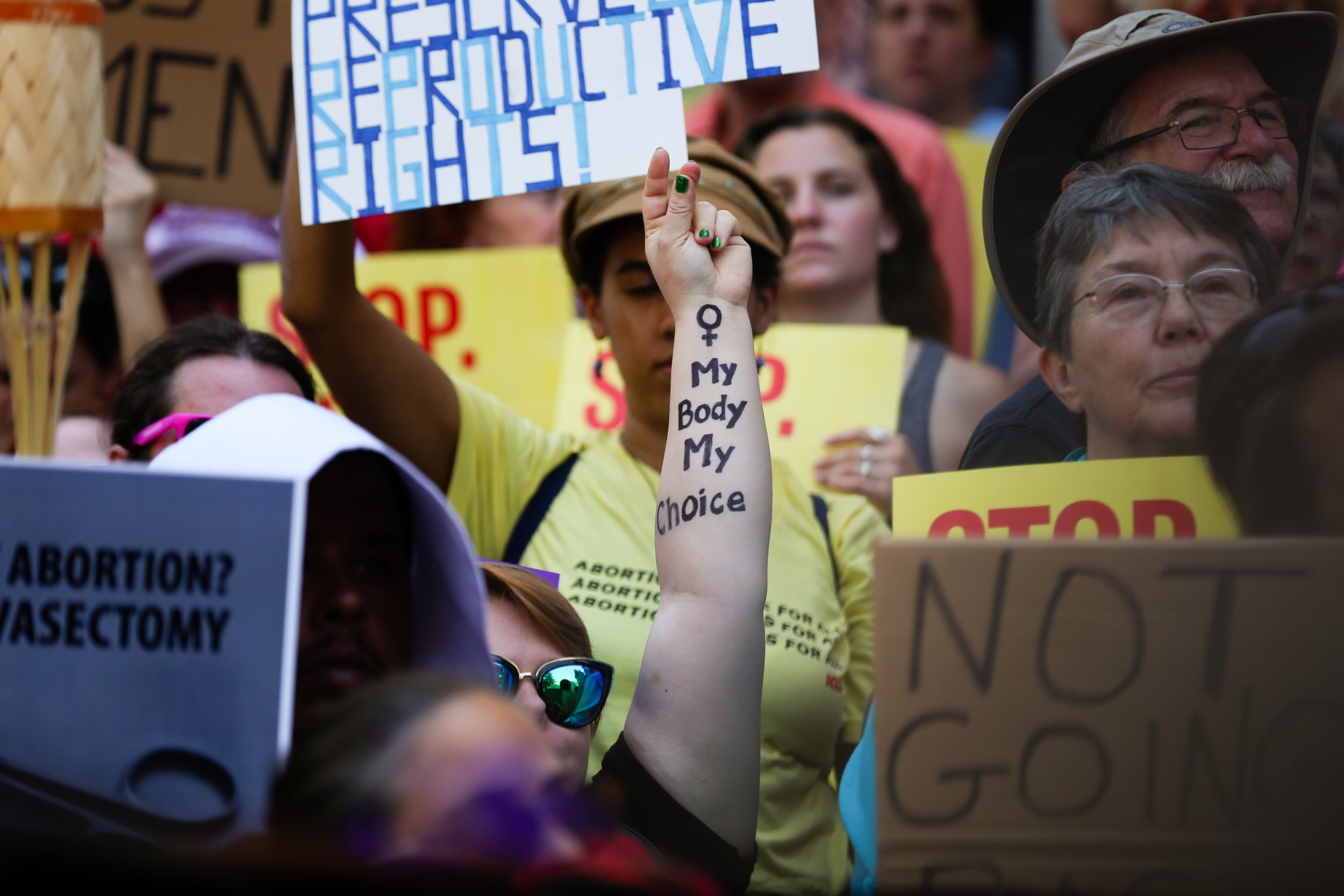 As a slew of predominantly Republican states take steps to ban or limit access to abortion, several other states governed by Democratic leaders are attempting to strengthen reproductive rights and bolster their record with pro-choice advocacy groups.
In the last week, Illinois and Nevada have passed new legislation protecting abortion access, while leaders in California, Oregon and Washington made efforts to signal their support of pro-choice policies.
On Friday, Illinois Governor JB Pritzker indicated that he would sign into law the Reproductive Health Act, a piece of legislation designed to protect and enshrine the "fundamental rights of individuals to make autonomous decisions about one's own reproductive health."
The law, which would replace an outdated and unenforced edict criminalizing abortion providers, would also establish that a "fertilized egg, embryo, or fetus does not have independent rights."
That same day, Nevada Governor Steve Sisolak signed the Trust Nevada Women Act, which also removes criminal penalties for abortion providers. In addition to easing restrictions regarding abortion drugs, the law removes a requirement that forced doctors to notify patients about the "emotional implications" of the procedure—a consent provision that advocates have said shames women seeking to terminate a pregnancy.
When signing the bill, Sisolak noted that the legislation was a nod to states that have sought to limit abortion access, including Alabama, Georgia, Kentucky, Mississippi, Ohio, Missouri, Arkansas, Utah and Iowa. The new laws in those states, which range from all-out bans to bills that outlaw abortion once a "fetal heartbeat" — a term some doctors say is misleading — can be detected, are not in effect and are currently facing legal challenges.
"In light of increasing attacks at the federal level and in other states such as Georgia, Alabama, Missouri, and Louisiana, SB179 reaffirms Nevada's commitment to protecting reproductive freedom and access to reproductive health care," Sisolak said Friday at the signing.
California, Oregon and Washington did not pass any new legislation aimed at reproductive rights, but governors in each state signed a letter urging other state leaders to reaffirm their commitment to protecting abortion access. All three states have favorable records with pro-choice advocates.
"In the absence of federal leadership on this issue, states must step up and put in place their own protections — both in statute and in their state constitutions, and through the expansion of family planning and education — to defend every American's right to reproductive freedom," the letter from governors Gavin Newsom of California, Kate Brown of Oregon and Washington's Jay Inslee reads. "Roe is settled law, but newly enacted and clearly unconstitutional laws in a handful of states compel our states to act now to reaffirm longstanding commitments to safeguard the fundamental rights of women."
Newsom also went a step further, signing a proclamation in California "welcoming women to California to fully exercise their reproductive rights."
The wave of bills targeting reproductive rights—including those reaffirming commitment to abortion access and those that attempt to ban the procedure—are part of a larger effort to push the Supreme Court to revisit Roe v. Wade, the 1973 ruling which found that women have a Constitutional right to access to abortion up until the point at which a fetus is "viable," which is generally considered to be past the first two trimesters.