Infiniti-Waze Partnership Puts Women-owned Businesses, Women's History Sites on the Map
Infiniti and navigation app Waze announced a unique partnership called "Pave it Forward," in honor of International Women's Day. The partnership continues throughout Women's History Month.
The initiative will highlight women-owned businesses and historical landmarks in 14 North American cities in an effort to acknowledge the women who make a positive impact on their communities.
Shelley Pratt, Infiniti USA's director of marketing, communications and media told Newsweek that the contributions that women have made to our society is evident but understated in our everyday lives.
"We saw several studies that showed that many street locations and names in North America were disproportionately named for women," she explained. "We really wanted to go and highlight this awareness of diversity and elevate women who's challenged convention in the past and those that have female-owned businesses that are giving back to our communities."
The selected cities — Philadelphia; New York City; Washington D.C.; Boston; Chicago; Miami; Tampa; Dallas; Houston; Los Angeles; San Francisco; Nashville; Vancouver, B.C.; and Toronto — will show light purple pins with the women's symbol to indicate a participating business. As users in these cities drive near selected landmarks, they can tap on them for more information, which the Waze app will read out loud like it reads directions.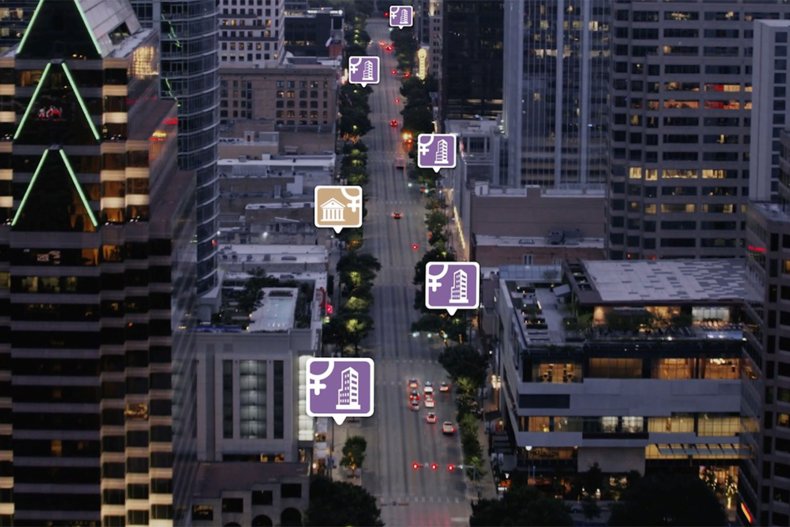 Waze users will also see historical landmarks when searching for their destination. The landmarks were selected by the National Women's History Museum which is the nation's leading women's history museum and the most recognized institution dedicated to uncovering, interpreting, and celebrating women's contributions to society.
"Community is central to everything we do at Waze, so it is an exciting opportunity to partner with Infiniti to celebrate the local women who are keeping their communities moving," said Suzie Reider, chief revenue officer at Waze.
"In highlighting these women-owned businesses and historical landmarks, we can bring more awareness, helping increase the number of navigations to each location. At Waze, we work with volunteers around the globe to make sure drivers have the most up to date information for their trips, and it is important to us that we celebrate the local businesses that are essential to every community."
During the "Pave It Forward" campaign, Waze users can also change their car icon to the 2022 Infiniti QX60. The QX60 features a standard 12.3-inch touchscreen with wireless Apple CarPlay compatibility and USB-based Android Auto to display the new Waze features.