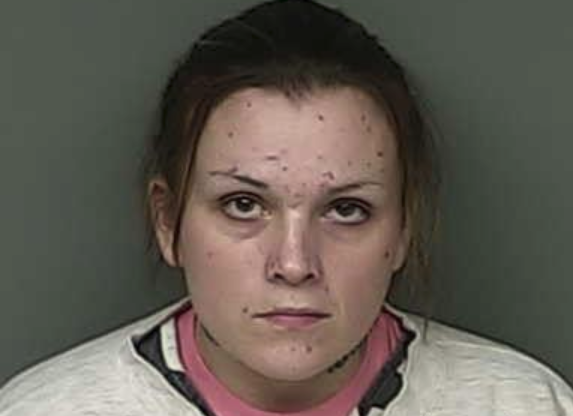 An Albany woman who allegedly gave a 3-month-old baby boy a narcotic to make him sleep has pleaded not guilty to multiple charges, local media has reported.
Magan Michelle McDermott, 34, is currently in Benton County Jail awaiting trial for allegedly giving methadone—which is used to treat drug addiction—to the child, the Corvallis Gazette-Times newspaper reported yesterday after obtaining a probable cause affidavit in the case.
Read More: Bronx machete murder suspect slashed in face at Rikers Island
The papers revealed a police detective assigned to the investigation believed the infant may have stopped breathing for up to 14 minutes. The woman was arrested on November 29 and booked into Benton County Jail the same day, according to inmate records viewed by Newsweek.
Police were called to Orchard Heights Avenue in North Albany at close to 3:30 a.m. on November 24 to respond to an infant who was unconscious and not breathing, the newspaper reported. The home reportedly belonged to McDermott's sister, who has not been named.
Paramedics who attended the scene were informed the woman had given the baby the drug. They were able to resuscitate him with an anti-overdose drug. He woke and started crying.
The boy had been brought to the home by a man, his custodian, to visit the woman, the affidavit said. The Corvallis Gazette-Times​ reported that the child is now in state custody.
The newspaper reported that McDermott's sister told law enforcement she woke to screaming. In the living room, the child had reportedly stopped breathing. The man was attempting to perform CPR and he was asking the woman what she had done to the child, the affidavit said.
McDermott left the residence before police got to the scene and was arrested in the afternoon, the newspaper reported. The affidavit said McDermott admitted via a text message to her sister that she used the drug on the baby. The intention had been to help him sleep, she claimed.
Based on the latest inmate information, the woman was charged with causing another person to ingest a controlled substance, first-degree assault, third-degree assault, unlawful delivery of methadone and first-degree criminal mistreatment. Bond was listed as $320,000.00.
It was not immediately clear how—or why—the suspect had obtained the powerful narcotic. McDermott's next court date is currently scheduled for 8:30 a.m. on January 8, local media reported Tuesday.