Bronx Machete Murder Suspect Slashed in Face by Rival Gang Member at Rikers Island
One of the suspects accused of killing a 15-year-old boy in the Bronx area of New York in June in a case of mistaken identity has been attacked in jail, according to reports.
Manuel Rivera, 18, was slashed in the face by rival gang member Tyreek Johnson, 21, at the Robert N. Davoren Center on Rikers Island on December 11, according to internal city Correction Department records seen by the New York Daily News.
Read more: New York woman gave 3-month-old baby methadone to make child sleep, charges claim
Rivera, a suspected Trinitarios street gang member, was one of 15 people accused of the machete attack against 15-year-old Lesandro "Junior" Guzman-Feliz after dragging the boy outside a bodega in a crime which shocked the city.
Johnson, a suspected member of the infamous Bloods gang, is due to be re-arrested and charged in connection to the attack, which was captured on surveillance footage.
According to the records, the jail's staff struggled to detain the other inmates in the wake of the slashing due to a faulty with the cell's doors.
"There are several jails in the department, and [Davoren] is one of them, in which the cell security locking devices are compromised," Joe Russo, the union president who represents top jail supervisors, told the New York Daily News.
"The inmates can easily defeat the mechanism and come out of their cells. This puts staff at risk."
Authorities confirmed the incident but denied that the cell doors caused an issue.
"We are moving aggressively to stop gang activity, and the upcoming installation of high-tech body scanners will help catch the kind of weapon that inmates often use in attacks like this," Department of Correction Deputy Commissioner for Public Information Peter Thorne said, reports PIX 11. "There were no faulty cell doors involved in this incident."
Rivera has been charged with murder, manslaughter, gang assault and assault with intent to cause injury with a weapon in connection to the slaying of Guzman-Feliz in the Belmont area of the Bronx on June 20.
The murder of the boy, who had dreams of becoming a police officer, horrified the city after police released surveillance footage showing the boy getting dragged out onto the street before set upon by youths wielding knives and machetes.
Police believe Guzman-Feliz was targeted by the suspected gang members after they mistook him for another teenager, who allegedly shared a video of himself having sex with a female relative of one of the men.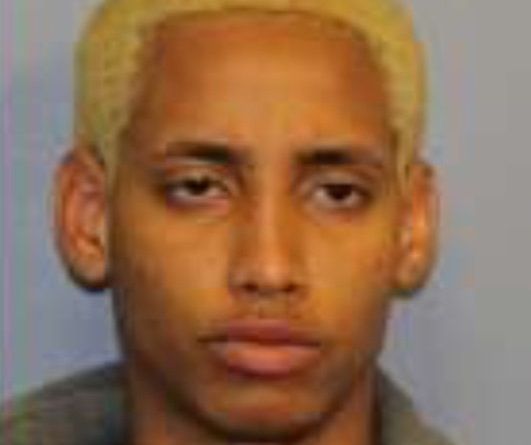 Bronx Machete Murder Suspect Slashed in Face by Rival Gang Member at Rikers Island | U.S.