Bronx Trinitarios Gang Responsible for Machete Murder of 15-year-old Attacked Another Teenager
A New York street gang alleged to have been responsible for the murder of a 15-year-old boy in the Bronx are being blamed for another shocking attack against a teenage boy just days before.
The New York Police Department released footage showing a 14-year-old boy being set upon by a large gang of men on June 18 on the Bronx River Parkway near East Gun Hill Road.
Police say the boy was swimming with friends in the Bronx River when a fight broke out with another group. The gang chased the boy before stabbing him several times during the brutal daytime assault.
The boy was taken to Jacobi Medical Center in critical condition after suffering stab wounds to his lung and kidney.
One suspect, Ramon Paulino, 21, has been charged with attempted murder, gang assault and assault in connection with the attack, according to the New York Post. Police have launched an appeal to find the other men seen in the shocking video.
The incident occurred just two days before 15-year-old Lesandro "Junior" Guzman-Feliz died after being dragged out of a bodega by a group of men and repeatedly stabbed in the Belmont area of the Bronx on June 20.
Investigators believe the men who attacked the 14-year-old boy in Bronx River Parkway and Guzman-Feliz are all members of the notorious Trinitarios street gang, police sources told the New York Times and WPIX, although the two incidents are not thought to be linked.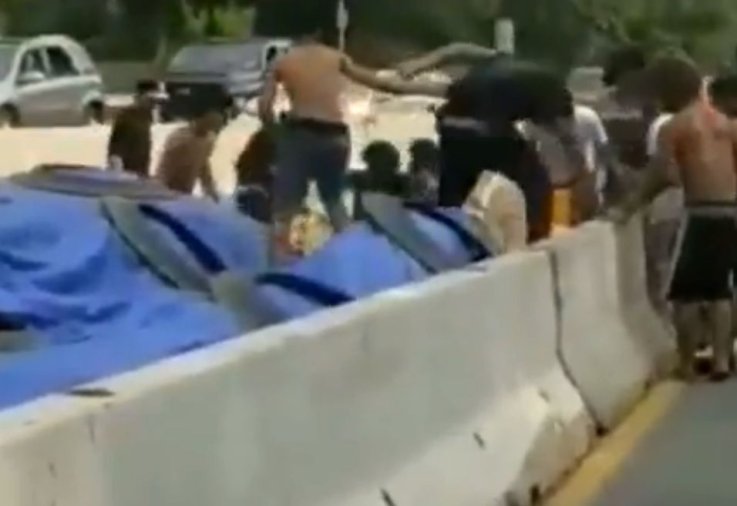 Speaking to the New York Daily News, the 14-year-old boy's mother, Kisha Hoke, said the teenager became a target of the Trinitarios after breaking up with his girlfriend who has connections to the gang.
She claimed her son had previously been the target of attacks at his school by members of the Trinitarios.
According to reports, the 14-year-old had publicly identified himself on Facebook as being a member of the Grizzlies, a rival street gang.
Following the attack, Hoke set up a fundraising page to help raise her son's medical bills as well as a "new and safe place to live", the GoFundMe description reads.
Court documents indicate Paulino has admitted to being a member of the Trinitarios gang after initially denying being involved in the attack on the 14-year-old.
Elsewhere, eight people have been arrested in connection with the murder of Guzman-Feliz.
Police believe the 15-year-old, who had aspirations to be a police officer, was wrongly targeted after the men mistook him for another teenager who allegedly shared a video of himself having sex with a female relative of one of the suspects.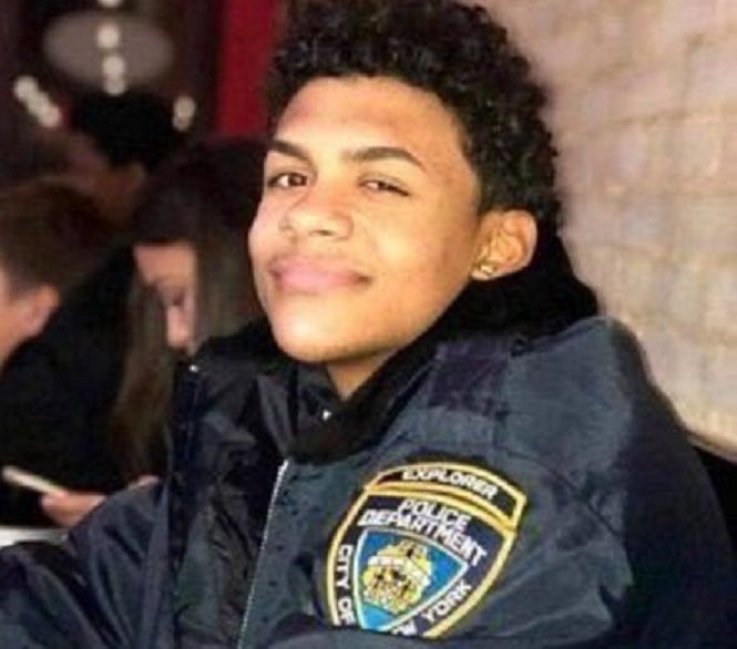 Jose Muniz, 21, Jose Taverez, 21, Manuel Rivera, 18, Danel Fernandez, 21, Joniki Martinez, 24, and Santiago Rodriguez, 24, were all arrested in Paterson, New Jersey, on suspicion of homicide.
Elvin Garcia was later arrested and charged with murder, manslaughter and criminal possession of a weapon, with fellow suspect Kevin J. Alvarez, 19, also charged with second-degree murder, manslaughter, gang assault and assault after handing himself in.
"We will leave no stone unturned," Dermot F. Shea, NYPD chief of detectives, said at a press conference. "We have ample resources to deal with anyone who wishes to engage in this activity. You are going to swiftly learn this is a no-win situation. If you flee to Paterson, if you flee to Wyoming, we will get you."
Bronx Trinitarios Gang Responsible for Machete Murder of 15-year-old Attacked Another Teenager | U.S.